June 15, 2018, marked the end of one of the most influential experiences I have had in my 15 years on Earth, and the conclusion of three of the most meaningful years of my life. That was the day I graduated Santa Barbara Middle School. In many ways, SBMS shaped who I am today, as a student and a friend.
The SBMS community has countless sayings that help guide students through their time there. I feel the only way to fully honor their teachings is to use the sayings as the foundation for this article.
Beginnings are important.
At the beginning of every year at SBMS, the teachers and faculty choose a theme that we reflect on throughout the year. This year, the theme was "Where There Be Dragons: Curiosity, Courage, and Change." It proved frighteningly prophetic for our year of "dragons," as fires and mudslides bore down on our community, and we had to fight physically and emotionally.
Though the fire and mudslides threatened to tear our community apart, at SBMS, fires — specifically campfire — bring us together. You see, outdoor expeditions are a unique aspect of SBMS. Every year, the whole school takes breaks from the classroom to go on biking and camping trips. While the rides and daily challenges build our physical and inner strength, the campfires each night build our strength as a community. Every night, we gather around, huddling in close against the cold. The campfire begins with a question, such as, "What will you remember from this year?" or "What skill would you like to develop?" and "What would you like to see more of in the world?"
We sing, read poetry, and tell stories. But the most impactful thing about these campfires is the intimacy that we share. We honor and acknowledge each other, sharing from the heart. And it's one small but important way we seize the day.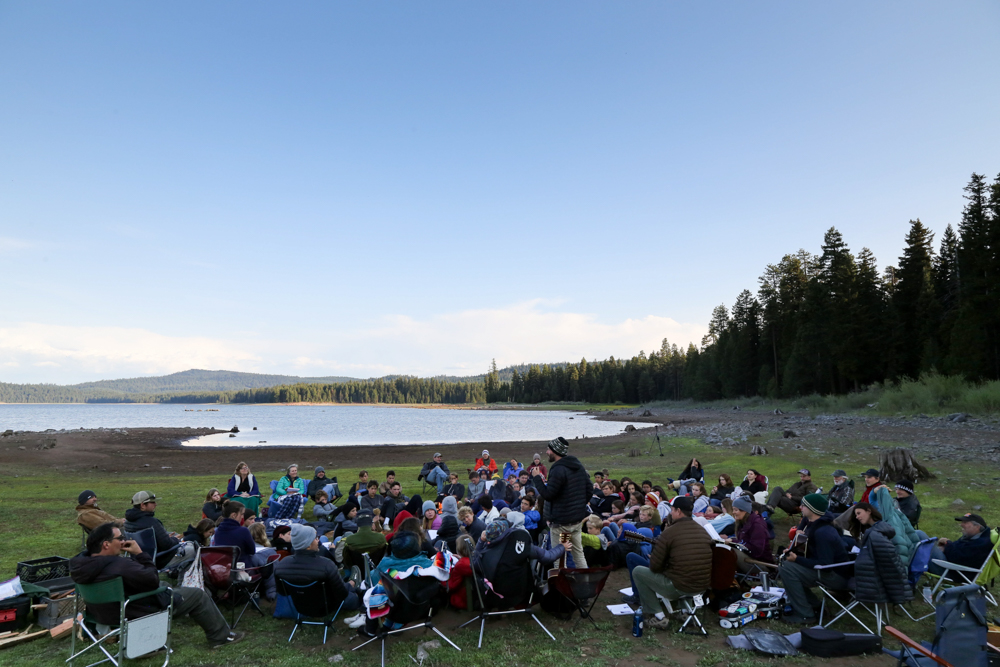 Quinn Fergusson