A newly launched private school in Santa Barbara, the Progressive Learning Academy, is built on the concept that students can learn what they need to know about a topic or an idea through participating in a well-designed game. According to Carrie Linden, director of the academy's Gaming for Education program, the approach is gaining traction throughout educational circles as teachers attempt to motivate students by capitalizing on their love for games — old and new, board and online.
The academy hopes to open as a full-time, private middle school in the fall, she said, but in the meantime, it offers math tutoring, homeschool support, and the Gaming for Education program, which costs $25 per hour. According to Linden, the program allows students the opportunity to explore the many avenues of the gaming industry. From game analysis, content creation, branding, and marketing to game-based learning and e-sports, students gain hands-on experience exploring the ins and outs of modern gaming. They also serve as content creators and ambassadors for gamified education and game-based learning.
Linden helps us understand the nuances.
Describe gamification and game-based learning, and how did they evolve? Gamification is when you take game principles, theory, and elements and use them for the delivery of class content or behavior management. Often little changes in the curriculum or its delivery, but the gamelike add-ons work to help build up student engagement and buy in. An example would be students earning game points for assignments and behavior that they can then use to level up their character or use to earn "perks."
Game-based learning (GBL), on the flip side, is different, as it dramatically changes content delivery. In GBL, students access the majority of the content directly through game play and not teacher instruction.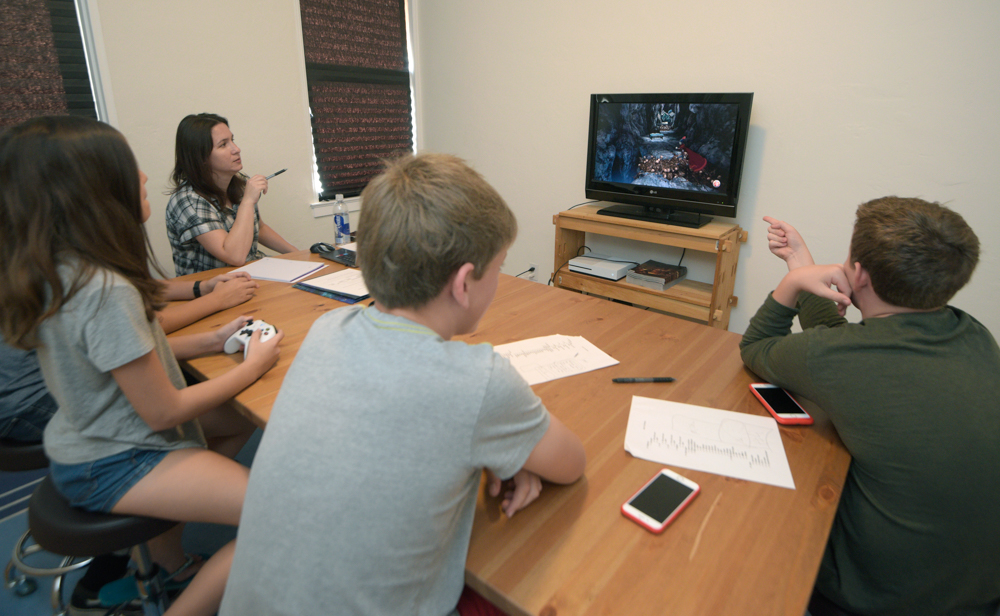 By Paul Wellman