Opinion
KCRW Takes on News-Press Meltdown
"The Politics of Culture" Show Hosts Jerry Roberts, Lou Cannon, and Lowell Bergman on July 3
One year ago this week, the Santa Barbara News-Press began crumbling from the inside as editors and reporters resigned en masse due to concerns that the newspaper's owner Wendy McCaw and editorial page editor Travis Armstrong were interjecting personal opinions into the paper's news coverage. The meltdown – which would later include an overwhelming vote for unionization, mass firings, numerous public protests, and attract the attention of media-watchers worldwide – continues to this day: federal hearings over allegedly illegal firings and retaliatory tactics start next month, many reporters are still without paying jobs, and the newspaper remains a shadow of its former self, with a greatly diminished staff, a fractional amount of news coverage, and a dwindling readership and advertising base.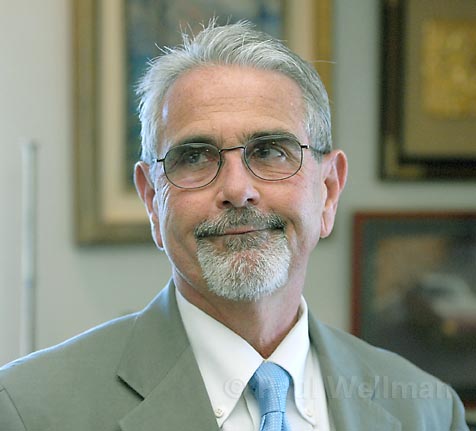 So it's a good time for some fresh talk on the topic, which is why KCRW – the public radio station powered by Santa Monica College – is hosting the News-Press' former editor Jerry Roberts, esteemed writer Lou Cannon, and legendary broadcast journalist Lowell Bergman on "The Politics of Culture" show, July 3, from 2:30 to 3 p.m. Explained KCRW's publicity director and producer Sarah Spitz, "The role of the publisher in today's newspaper world has come under increased scrutiny and has brought into question the continued viability of the firewall separating news coverage from editorial opinion." Hosted by Ruth Seymour, KCRW's general manager, the show will focus on the situation at the News-Press and then discuss the influence of owners in editorial coverage in general. That may even lead to talking about the current move by Rupert Murdoch to buy the Wall Street Journal, but due to the caliber of guests, it's sure to be a lively discussion.
Invitations were extended to the News-Press management, including direct requests to editorial page editor Travis Armstrong. The requests were not answered, according to Spitz. However, on Monday afternoon, an attorney from Barry Cappello's office did contact the station. An invitation was extended to Cappello's office to represent the News-Press. As of presstime, Cappello's office had not confirmed an appearance.
KCRW can be heard in Santa Barbara at 106.9 FM, or in Los Angeles at 89.9 FM. If you'd like to listen online, you can tune your Internet dial to KCRW.com and click on the "live" tab. Or you can also listen to it later by simply going straight to KCRW.com/poc.