Books
Summer Reading
S.B. Writers Share Their Top Picks
For book lovers, the long days of summer mean one thing: more time for reading. Ftor those who devour novels and nonfiction faster than a bunch of teenagers at a pool party can consume a pizza, the perpetual challenge is finding the best book to read next. Read on for recommendations from 11 of Santa Barbara's best-known writers. And poetry lovers, click here for Santa Barbara Poet Laureate David Starkey's summer reading picks. Only one question remains: How many can you read before September?
T.C. Boyle
Novelist, short story writer, and professor, author of The Women.
The Emperor's Children by Claire Messud. This is a witty and poignant urban adventure, a comedy of manners that just sucks you right in.
The Devil's Teeth by Susan Casey. Terrific nature writing about the Farallones and the creatures that abound there, with special emphasis on the great white shark. The author almost makes them seem like big lovable puppies (that just happen to like to behead seals).
Cheever by Blake Bailey. If you love Cheever, as I do, this is an essential read. Beyond that, it is the story of a truly complex and fascinating creative life, written with all the skill and aplomb of a very fine novel.
Dori Carter
Screenwriter and novelist, author of We Are Rich.
Unaccustomed Earth by Jhumpa Lahiri.As in her previous two books, Lahiri deals with generational conflicts of Bengali immigrants whose children are American-born. These are eight short stories with honest emotion and wonderfully unfamiliar characters-a beach book you won't be embarrassed to be caught reading.
Hot, Flat, and Crowded by Thomas L. Friedman. Anyone who follows his column in the New York Times knows Tom Friedman is the voice of reason-an informed straight-talker. The first chapter will make you angry at our selfish, foolhardy energy policy, and squandered opportunities to wean ourselves from oil. But hang in there as he explains how we can, once again, regain our moral leadership and lead the world in a green revolution.
The Chrysanthemum Palace by Bruce Wagner. Likened to F. Scott Fitzgerald and Nathaniel West, Wagner writes about a Hollywood neither of those writers could ever imagine. Manic, clever, biting, and satirical, this writer occupies characters, voices, and landscapes with demonic wit and self-possession.
Selden Edwards
Novelist, author of The Little Book.
People of the Book by Geraldine Brooks. A fascinating story of how one copy of the ancient Haggadah, one of the earliest Jewish religious books, survives centuries of purges and wars thanks to people of all faiths who risked their lives to safeguard it.
The Art of Racing in the Rain by Garth Stein. A colorful, entertaining, humorous, and indelibly touching story narrated by aging Labrador retriever Enzo as he follows his race-car driving owner Denny Swift through a series of breathtaking adventures and family misadventures.
The Year of Fogby Michelle Richmond. A heart-wrenching page-turner about San Francisco photographer Abby Mason, whose child goes missing from a beach where she has stopped to photograph seal pups.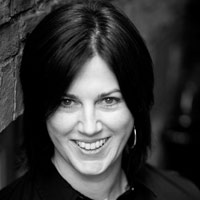 Meg Gardiner
Crime writer, author of China Lake.
City of Thieves by David Benioff. Set during the siege of Leningrad in WWII, this wonderful novel is half caper story, half war drama. A teenager is given a reprieve from a Soviet firing squad-but only if he can find the impossible in war-torn Russia: a dozen eggs to make a wedding cake. (Recently out in paperback.)
Swan Peakby James Lee Burke. The latest Dave Robicheaux novel. Dave goes fishing in Montana, but the Louisiana cop finds himself surrounded by murder, revenge, and convicts on the run. Beautifully, painfully, lyrically written.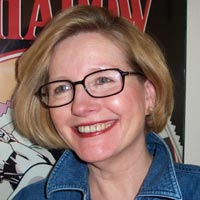 Melodie Johnson Howe
Mystery and short story writer, author of Beauty Dies.
The Long Goodbye by Raymond Chandler. Chandler created Los Angeles.
Davida Wills Hurwin
Young adult writer, author of Circle the Soul Softly.
Water for Elephants by Sara Gruen. This novel tells the story of Jacob, as a young boy and then as a 93-year-old man, centered on his life in a traveling circus during the Depression. Both entertaining and informative, this book has great characters and-I love this-a happy ending.
Pico Iyer
Travel writer, journalist, and author of The Open Road.
Secret Son by Laila Lalami. The unflinching Moroccan novelist, now mostly based in L.A., gives us globalism with a human face in this agonizingly detailed, yet universal, story of a student in Casablanca torn between the shackles of his own tradition and the treacherous promise of a life abroad.
The Winter Vault by Anne Michaels. Lovers of hushed poetic flights have waited 12 years for the dazzling author of Fugitive Pieces to come up with another rending attempt to put hope and grief together. Imagine Michael Ondaatje in a more domestic setting, telling his whole story of restoration through the whispered dialogues and rites of lovers, and you're halfway toward the sorrowful suturing that Michaels has made her own.
The Forever War by Dexter Filkins. A harrowing, almost hallucinogenic look at the turmoil in Iraq and Afghanistan, as seen by a fearless foreign correspondent who gives us no larger agenda or polemic, only human complexity. Though likened to Michael Herr's classic report from Vietnam, Dispatches, The Forever War is much more terrifyingly psychedelic- and unforgettable.
The World Is What It Is by Patrick French. Britain's finest young biographer shadows V. S. Naipaul though every step of a crooked, exacting double life, to ask the ultimate haunting question: What human sacrifices are necessary, even acceptable, in the cultivation of a gift?
Marcia Meier
Director of the Santa Barbara Writers Conference.
Fool by Christopher Moore. A hilarious retelling of Shakespeare's King Lear, with pieces of about nine other plays thrown in for good measure. A rollicking good read.
Starshine Roshell
Columnist with The Independent.
The Glass Castle by Jeannette Walls. The author tells this true tale of growing up in a poorer-than-dirt drifter family without once groveling for sympathy. You fall in love with her smarts and resourcefulness as she defends, excuses, and finally escapes from her charming alcoholic father and self-involved artist mother.
The Parent Trip by Jenna McCarthy. McCarthy is a local author, former co-host of the KTYD Early Show, and probably the funniest human being I know. Her foul mouth and frank talk make this the most enjoyable book about mommyhood I've ever read. There was a moment when I laughed so hard I snorted.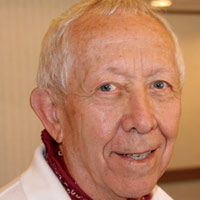 S.L. Stebel
Writing teacher, author of Double Your Creative Power!
Road Dogsby Elmore Leonard. This author never fails to transport his readers out of their summer doldrums and into an action-packed crime novel that engages on every level: hold-your-breath storytelling and dialogue that's side-splittingly funny from characters who, though outrageous, are somehow believable. "Dutch" Leonard was a frequent visitor to the Santa Barbara Writers Conference.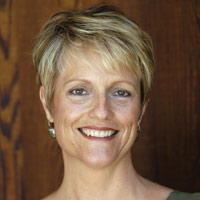 Lee Wardlaw
Children's writer, author of Corey's Fire.
Uncommon Sense for Parents with Teenagers by Michael Riera. Dr. Riera, who has 20-plus years' experience as a family and adolescent counselor, offers fresh and surprising advice on how to actually understand, embrace, and enjoy this stage of your teen's life, rather than run screaming from it. Pertinent issues such as text messaging, computer game addictions, academic stress, and how to have heart-to-heart talks with your teen (don't!) are all discussed in a reader-friendly format.
The Element: How Finding Your Passion Changes Everything by Sir Ken Robinson: Part Maria Montessori, part John Cleese, Robinson writes with intelligence, exuberance, and humor as he examines what enhances-or stifles-our creativity, imagination, and self-discovery. Reads like an inspiring hymn to the best in each of us.
Because I Am Furniture by Thalia Chaltas. This debut novel in poems, by Santa Barbara author Thalia Chaltas, is powerful, poignant, and heart-wrenching. It will make you weep tears of impotence. And it will make you pump your fist and cheer as Anke, the 14-year-old protagonist who lives in an abusive home, finally finds her voice, learning not only to shout "MINE!" but also that all-important, boundary-setting, life-saving "NO."