News
Driver's Licenses for Undocumented Immigrants Make Roads Safer
Stanford Study Details Benefits of State Law AB 60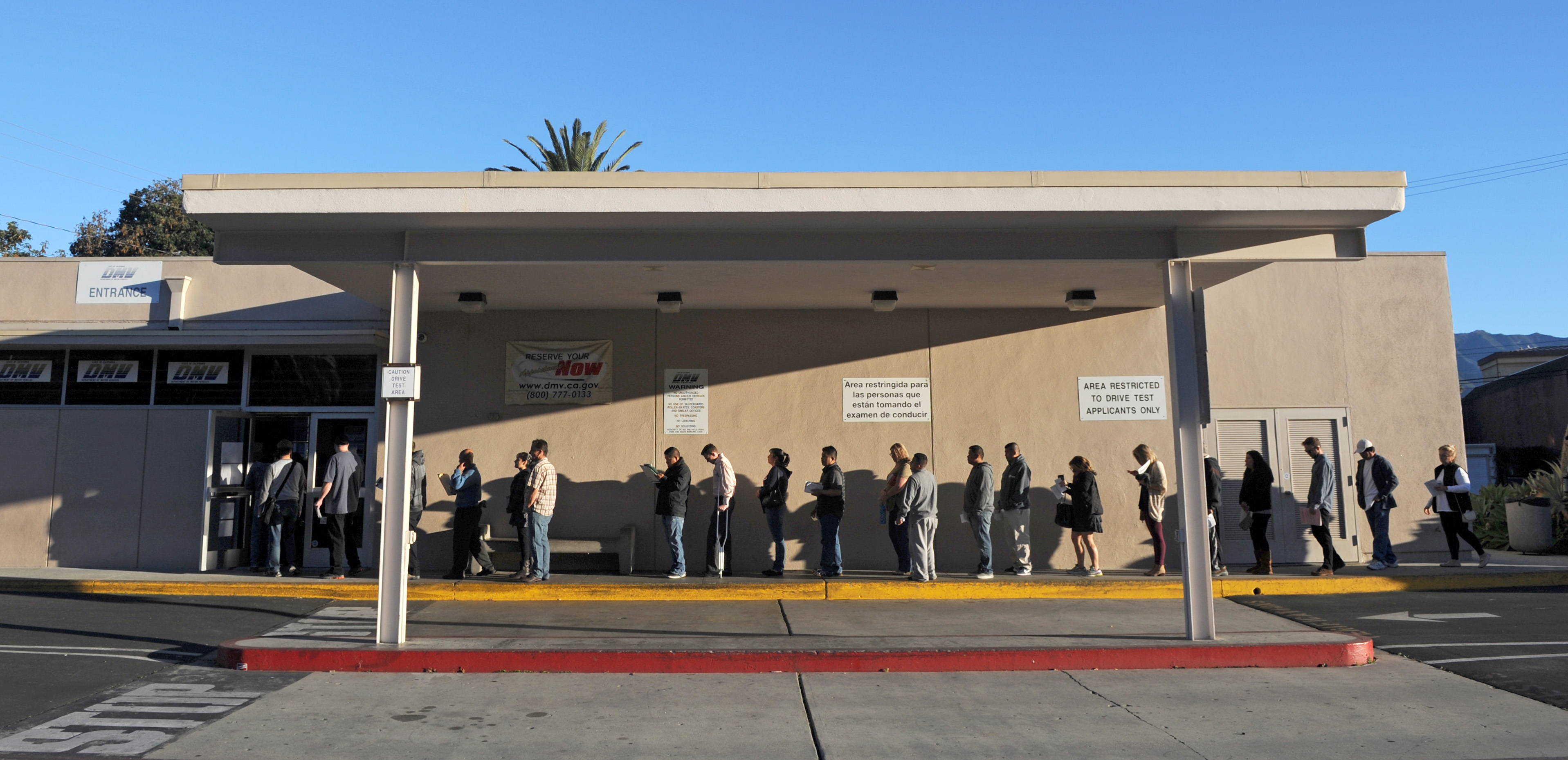 Granting driver's licenses to California's undocumented immigrants reduced hit-and-run accidents statewide by as much as 10 percent, according to a Stanford University study published Monday. The study, examining the initial impacts of Assembly Bill 60, which was enacted in January 2015, is the first meaningful assessment of the law allowing immigrants living in the country illegally to obtain licenses. Twelve states and the District of Columbia have adopted such laws. Several others, including New York and New Jersey, are considering similar initiatives.
The passage of the California law ― under which more than 800,000 licenses have since been issued ― generated intense debate. Opponents argued that not only would it grant a privilege to lawbreakers, but it would increase accident rates since undocumented immigrants might drive older, less safe cars and be unable to read road signs. Supporters maintained AB 60 would improve road safety by ensuring more drivers are properly trained, tested, and insured. And because the law prohibits local police from reporting AB 60 drivers to federal immigration officials, they contended, drivers would be less likely to flee an accident for fear of deportation.
The Stanford study backs up the bill's supporters. It concluded that an estimated 4,000 hit-and-run accidents have been prevented by AB60: "Hit and run behavior results in serious injuries and fatalities because of delayed medical reporting, and therefore, the policy has been a benefit for public safety." Moreover, the study continued, AB60 has so far saved an estimated $3.5 million in out-of-pocket repair costs for drivers who were not at fault, and it transferred $17 million in costs to at-fault drivers' insurance. The study also found that AB60 had no discernable effect on the overall number of traffic accidents and fatalities in the state. It relied on data from the California Department of Motor Vehicles (DMV) and California Highway Patrol to draw its conclusions. Immigrant's rights groups have hailed the report as proof the AB60 program works.
"This is a perfect example of how fully including immigrant families makes our whole community stronger and safer," said Lucas Zucker with Santa Barbara's CAUSE (Central Coast Alliance for a Sustainable Economy). "Excluding undocumented Californians from driver's licenses for many years meant that immigrant drivers faced the fear of car confiscation or deportation for a minor fender-bender. Allowing immigrant drivers to be part of the DMV and insurance systems makes us all safer on the road." California counties like Santa Barbara with comparatively high numbers of undocumented immigrants saw the largest drops in hit-and-run accidents.
Among AB 60's critics at the time of its passage was the Santa Barbara-based anti-immigration group Californians for Population Stabilization (CAPS). Spokesperson Joe Guzzardi said CAPS stands by its initial position. "The study's conclusion … noted that more illegal immigrants are working, and their incomes are up. Those jobs and higher earnings should have gone to American citizens or legal permanent residents." CAPS was recently classified as a "hate group" by the Southern Poverty Law Center for its views on immigration and former employment of noted white nationalists. The organization disputes the label.
Stanford social scientist Duncan Lawrence, a coauthor of the study conducted by the university's Immigration Policy Lab, said in an interview Monday, "Our goal was to provide evidence so that policy makers can make better decisions." He and his colleagues were surprised when they learned little to no empirical data exists around the effects of laws like AB60, despite the strong opinions on both sides of the issue. Lawrence predicted the results will generate backlash from more conservative opponents of the law, but he stressed the lab was nonpartisan in its approach. "We do data analysis and let the data speak for themselves," he said.