News
Lt. Brian Olmstead Wins Union Endorsement in Race for Sheriff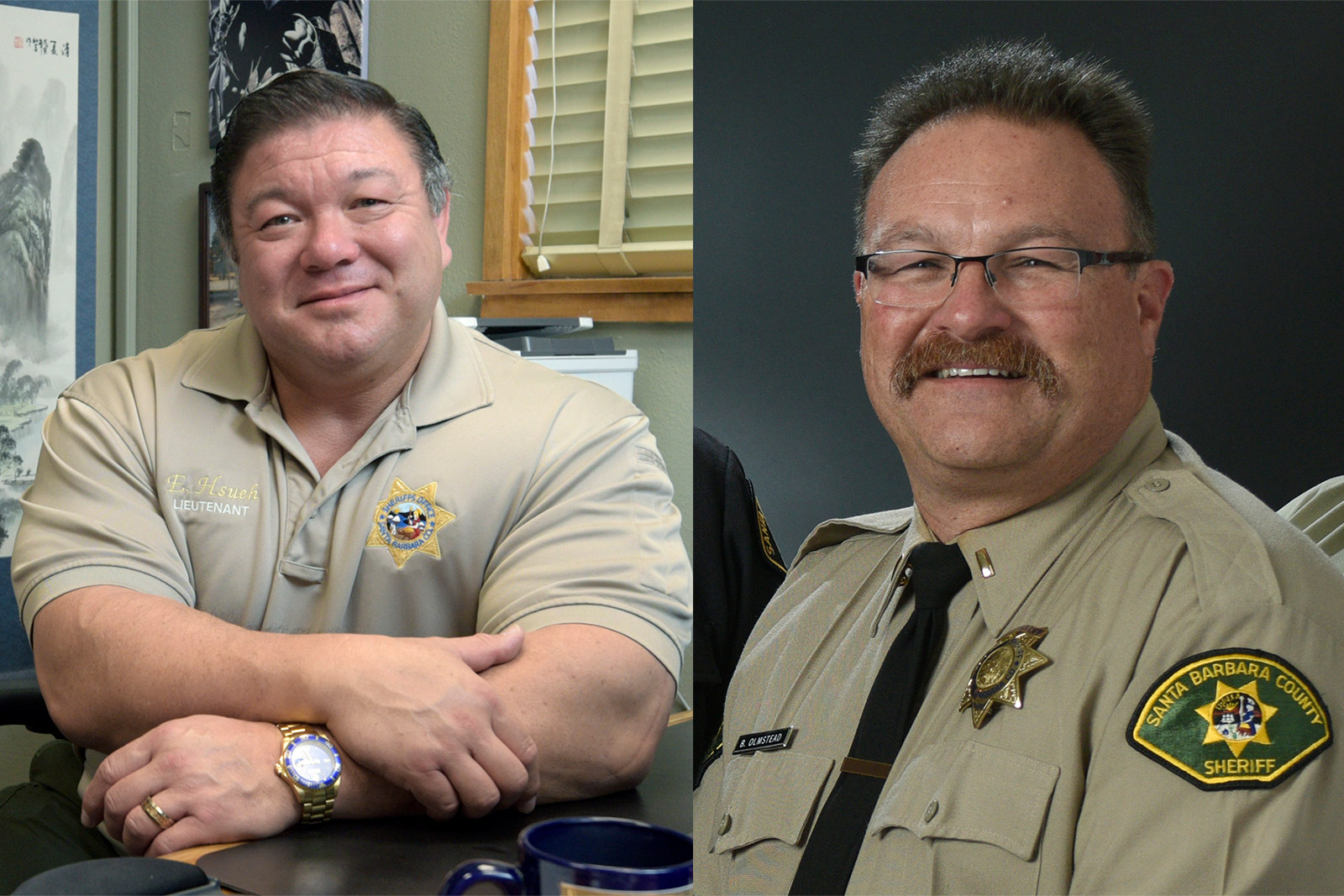 Lieutenant Brian Olmstead secured the key endorsement of the Deputy Sheriffs' Association (DSA) in his bid to oust his boss, Sheriff Bill Brown. The union has not endorsed in the race for Santa Barbara County Sheriff in nearly 12 years.
"I am pretty happy about it," Olmstead said in a telephone interview Monday morning. "The DSA is the most important endorsement of the race. Obviously I am honored to receive it." He added he wants to bring "positive changes" to the Sheriff's Office and "improve community safety."
The DSA — made up of about 450 personnel — solicited candidates to challenge Brown. Longtime lieutenants Olmstead and Eddie Hsueh announced their bids earlier this month. The election is June 5. If none of the candidates receive more than 50 percent of the vote, there will be a runoff in November.
"We've had some significant morale issues amongst the DSA," said union president Neil Gowing, adding that his members believe they can work with Olmstead to address them. Olmstead, a 30-year veteran of the department, secured 68 percent of the vote. Lt. Eddie Hsueh, who also has about 30 years with the Sheriff's Office, won 16 percent. Brown got 17 percent.
The endorsement brings an army of members who can individually campaign for Olmstead, Gowing explained. They voted to give his campaign $10,000 and are in the process of voting whether or not to give him another $30,000.
"A lot of the members are going to be doing door-knocking and public outreach to show the people who serve the community want Brian Olmsted as sheriff," said former DSA president Sgt. Matt McFarlin.
Since he was elected in 2006, Brown has been challenged only by Sgt. Sandra Brown (no relation) four years ago. He ran unopposed in 2010. In 2014, the DSA voted not to endorse in the sheriff's race. Sheriff Brown won 57 percent of the vote. At the time, the DSA was concerned Sgt. Brown did not have enough command experience, said McFarlin. "Lieutenants and above get to go to FBI command colleges and are in a greater leadership role. We think Brian is capable of running this agency."
One of Brown's biggest undertakings in his nearly 12 years at the helm has been the $111 million Northern Branch Jail project. Brown secured funding for 75 percent of the total cost. McFarlin said while Santa Barbara County "absolutely" needs a new jail, the DSA is concerned the new jail will not be adequately staffed under Brown's leadership. For 10 years, he said, the department has been constantly hiring new deputies. "We hire people then we lose the same amount," he said.
Brown said in an email Monday morning that he was not surprised by the DSA vote. "From the very beginning I ran for Sheriff on a platform of change and have never had the union's endorsement in the three previous elections that I have won," he wrote. "Furthermore, my opponents were both decades long members of the DSA, one having served as its president. My focus remains, as always, on the good of the entire Sheriff's Office, and on balancing the public safety needs of the people I was elected to serve with the fiscal realities our county continues to face."