News
Santa Ynez Animal Rescuer in Legal Fray with Neighbors
Julia Di Sieno Nurses Injured Animals Back to Health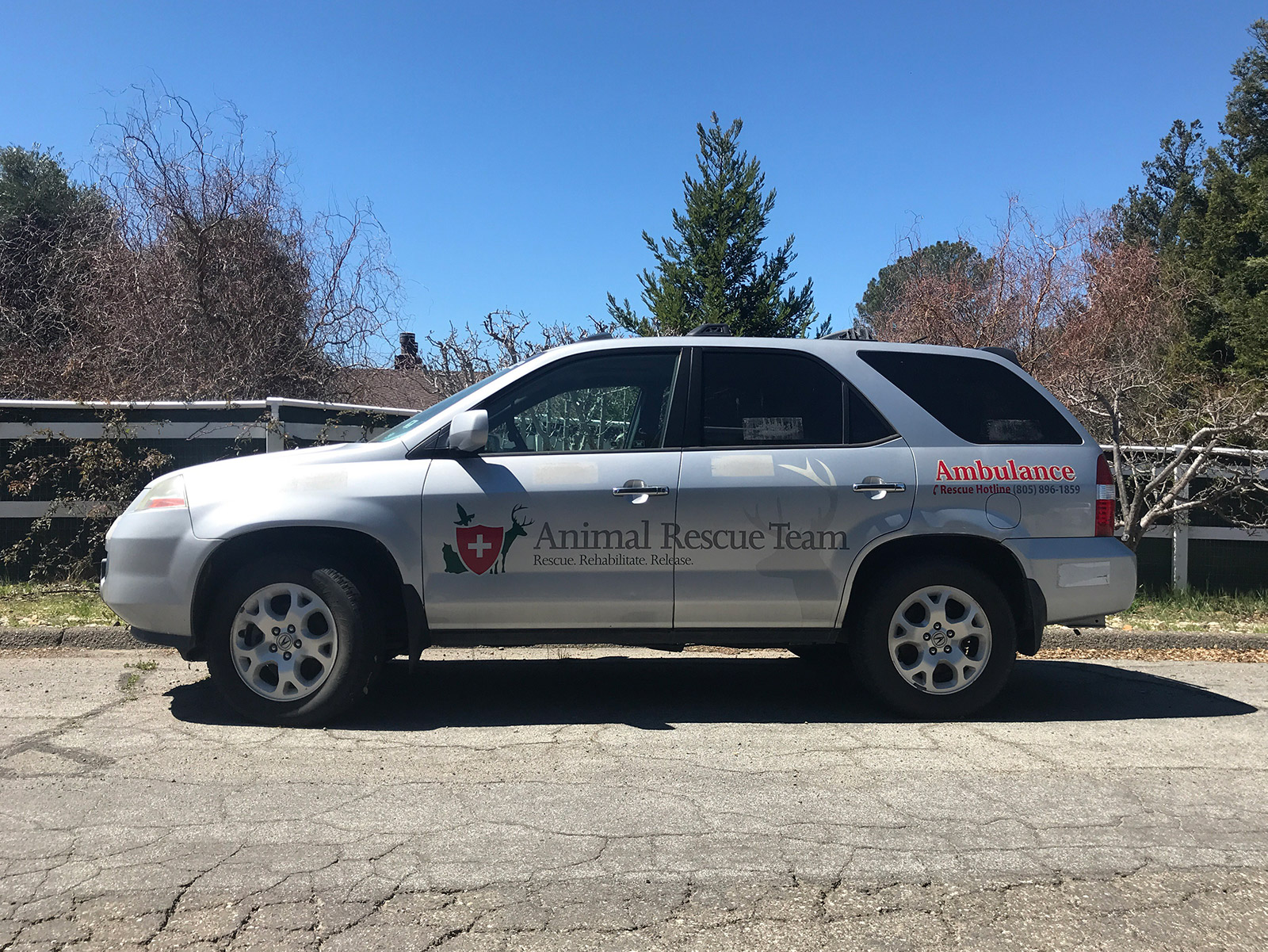 The only sound heard on Carriage Drive at about 1 p.m. on Tuesday was the noise of a loud lawnmower. Just an hour earlier, two Sheriff's Office vehicles had been parked out front of Julia Di Sieno's Santa Ynez Valley property. It was the 67th call for service at the property in the last decade.
In recent weeks, a series of neighborhood disputes and police run-ins have generated considerable local media attention for Di Sieno and her wildlife rescue organization, Animal Rescue Team. She was arrested for assault with a deadly weapon last Saturday for allegedly clipping her neighbor with her truck's side-view mirror at a market. Last month, she was arrested after police searched her house and found five guns that she was supposed to turn over after a previous incident resulted in a judge's restraining order.
The dispute dates back nearly a decade. Her next-door neighbors, Mary and Richard Nohr, claimed she had several howling coyotes at her wildlife rehab facility, which was a nuisance in a residential neighborhood. Di Sieno claimed she has been victimized by angry neighbors who have harassed and spied on her since she moved in eight years ago.
"The grief started before we even moved in," Di Sieno said Tuesday at her residence, adding that the woman she purchased the house from was driven out by neighbors for rescuing animals.
Editor's Note: The previous owners of the Di Sieno property told the Independent they were on good terms with all their neighbors and were not run out of the neighborhood. Their pets were rescued animals, Kaaren Jordan said; they did not actively rescue animals. They had let Di Sieno know, when she asked about the neighbors, that all appreciated a clean, odorless, and fly-free property and quiet neighborhood.
The property is a single-family home on one acre in a Solvang neighborhood just off Highway 246. While the area is semirural, the houses are somewhat close together. Di Sieno's permits from California Fish & Wildlife were limited last year to preclude her from having coyotes. Now she is only allowed to have small animals — squirrels, voles, raccoons, skunks, and possums. The number of rescue animals coming into the facility — or via her animal ambulance — will pick up with the onset of spring, she said. She declined to say exactly how many she had. "If an animal needs [rehab]," she said, "we don't say no."
Di Sieno's well-known attorney, Philip Seymour, also an animal activist, said there are few wildlife rescue facilities in the area; most are for pets. Wild animal rehabilitation is "stressful for people," he added. (Di Sieno is being represented by the Public Defender's Office in her criminal proceedings.)
On Tuesday, Di Sieno called the police because she suspected a neighbor had chopped up a bird and placed the corpse on the roof of her house. Though Seymour suspected it was probably the work of an animal predator, he said, "At this point we want to document everything that happens." Seymour rejected the idea that county zoning codes prohibited the animal rehab center from the residential neighborhood.
Di Sieno's neighbors, the Nohrs, disagree. The family is thankful for the active involvement of law enforcement during this "unfortunate situation," said their attorney, Lauren Joyce. "We are hopeful Ms. Di Sieno will get the help she clearly needs."
Not all of her neighbors are antagonistic, though. Neighbor Jackie Unander said soon after Di Sieno moved in, the Santa Ynez Valley Journal ran a story detailing her history treating lions and bears with the help of prison parolees. Unander said Di Sieno explained to her that the parolees were minor offenders doing community service. "I live three doors down," she said. "I didn't hear coyotes. Her love for animals is the same as mine. We save every animal — or we try to."
According to Di Sieno's website, Animal Rescue Team saved more than 200 wild and domestic animals during the Jesusita Fire. Her Facebook page is covered with animal rescue photographs. Hanging in her yard is a license plate that reads "DEER LDY." In person, her affection for animals is clear. She fed raw chicken to a magpie that she said she had nursed back to life last year.
Now it is up to the courts to decide whether Di Sieno is a wildlife hero or a neighborhood nuisance. The District Attorney's Office declined to release details about her pending cases. She has a court appearance on April 4.