Santa Barbara Loves Beer
Toasting Our Seaside Suds with the First-Ever Santa Barbara Brewery Guide
By Matt Kettmann | Published April 4, 2019
Like many communities across today's United States, Santa Barbara County is awash in breweries, from the otherwise wine-soaked stretches of the Santa Ynez Valley down to the sandy shores of Carpinteria. We're the birthplace of regional brewing behemoths like Firestone Walker and Figueroa Mountain, but also a comfortable home for much more boutique producers such as brewLAB and Draughtsmen.
By our count, there are 26 breweries, brewpubs, and home-brewing supply stores in the county, a considerable concentration for the less than half million people who live here. This thriving industry is now a firm fixture of life in the 805, employing our neighbors, contributing to countless causes, and, best of all, filling our fridges and bellies with handcrafted beverages.
It's time to toast Santa Barbara's brewing scene, and so we present to you our first-ever Santa Barbara Brewery Guide. Also inside this special issue are two more stories: one by a college student who embarks on home brewing for the first time, the other an interview with the man hired to teach UCSB's first beer class. Cheers!
My First Home Brew
UCSB Student Enters the Brewing World at BYOB
By Bailey Emanuels
To say that I was excited to brew my own beer would be an understatement. When I showed up to Santa Barbara's very own BYOB! (Brew Your Own Beverage!) home-brewing and fermentation store, I was greeted by co-owner Trent Hammel, who was scooping fermented soybeans (that would soon be soy sauce) into a jar. I was immediately impressed, learning right away that fermentation is not just a process but a science. The more that I talked with Hammel, the more I realized that he may just be the Bobby Flay of fermentation.
As a 22-year-old student at UCSB, my experience with craft brews only dates back to the springtime of 2018, when I downloaded the app Untappd. Since then, I've recorded and rated every new beer I've tried, a tally of more than 200 unique brews. Trying both bad and excellent ones has helped me refine my palate; with some real credibility, I can now decipher what characteristics I like and which ones I don't. But I never imagined that combining all that I did like into my own beer was something that was feasible for me.
That was until I wandered into BYOB! on a mission to create my most epic ale. Even if you, like me, come to the shop with minimal knowledge, the shop's resident master fermenters, Hammel and co-owner Mike Kielborn — who own BYOB! with their wives, Rebecca Hammel and Aimee Kielborn ​— ​are so knowledgeable that you can learn along the way and have a great time doing so.
During our first conversation, I told them that I loved stouts, especially ones with notes of coffee, but wished that they weren't as heavy and rich as they typically are. After some discussion, we decided on a golden stout with notes of cacao nibs and Vietnamese coffee, which we were also going to roast at the shop. The golden or blonde stout style is growing in popularity because of people like me, who enjoy the savory flavors but on a lighter frame.
The whole process seemed very daunting from afar, but rest assured: If I'm able to do it, anyone can.
I arrived at the shop a week later to find a very simple recipe laid out for my soon-to-be-hopefully-epic beer. The whole process seemed very daunting from afar, but rest assured: If I'm able to do it, anyone can.
We started off by choosing and weighing our specialty grains, including flaked oats, for a strong mouthfeel and pouring them into a grain bag to be steeped into a pot of water that held between 150 and 170 degrees. After 30 minutes, we took the bag out and were left with a brownish liquid they called a grain tea.
From there, we added golden light dehydrated malt extract, which is a powder made from malted barley, and brought the liquid, which then becomes known as wort (rhymes with dirt), to a boil. Then we added the hops, a bittering and preservative agent, on a strictly regimented schedule: the Styrian Golding for bittering were added with 45 minutes left in the 60-minute boiling process while the Fuggle hops (which bring stronger flavor and aroma) were tossed in with just 15 minutes remaining.
The next ingredient in beer is arguably the most important: yeast. We opted for the Safale S-04 English-style yeast, as it falls in line with the desired stout characteristics. But before we could add, or pitch, the yeast, we used a wort chiller to take that boiling liquid down to a lukewarm 70 degrees. Then we tossed in the vial of cloudy Saccharomyces and transferred the beer to a five-gallon fermenter.
One of the things that Hammel and Kielborn stressed most about brewing your own beer was sanitation, sanitation, sanitation. Because brewing beer is essentially a series of molecular reactions, even a small microorganism can spoil an otherwise perfect, much-anticipated batch of beer. So washing and sanitizing all of the equipment before and after each process is critical to ensuring a happy brew when it's drinking day.
That's especially true when it comes time to bottle your beer, which is what we did a couple of weeks later. That's when I checked back in to see how my beer was doing. Yeasty settlement had coagulated in the bottom of the five-gallon bucket, so we used a sanitized tube to siphon the beer out of the original bucket and into the next container.
This is the stage in which I tried perhaps my most adventurous beer to date: the flat and not-yet-finished variety. It tasted like a stout without the overly rich characteristics, and was very, very coffee intensive, which I was told would mellow out over the ensuing weeks of fermentation.
Next, we measured the beer's alcohol content. This is a formula that compares the beer's density to that of water using a unit called gravity. We checked our notes on the original gravity level prior to the yeast being pitched, and then subtracted the final gravity and multiplied it by 131.25.
To ensure there will be carbonation, we added a bit of dextrose to the beer, which the remaining yeast will digest to produce a tiny bit more alcohol and plenty of bubbles. After we bottled and capped all five gallons of beer in dark bottles (clear bottles can produce off-taste), I stored them in a dark place that wasn't too hot nor too cold to limit any possibilities of producing off-flavors. And now, quite possibly the most challenging part of this whole process: waiting another two weeks for the beer to be ready.
For me, the best part of this whole process was learning how accessible home brewing is to anyone, and we did it all while sipping on some experimental brews and having my random questions answered. Going through the shop's brewing class, which is offered regularly throughout the year, was critical for me to understand the scientific background and learn the very crucial steps that are not to be overlooked.
Craft beer can be expensive. When you're like me, buying at least a six-pack a week to enjoy with friends, the costs add up quickly. But by teaching a woman to fish, in which you can bring the price down to mere cents per brew, she'll be able to drink forever.
BYOB! is located at 3445 State Street. Call 324-4690 or visit byobsb.com.
UCSB's First Beer Class
Beer Writer Brian Yaeger Explains What to Expect in Beer 101
By Matt Kettmann
Brian Yaeger is one of the country's most respected beer writers, having penned such books as 2008's Red, White, and Brew: An American Beer Odyssey and 2014's Oregon Breweries. Most recently, the UCSB grad and Santa Barbara resident who is currently researching a book about donuts and occasionally writes for this newspaper — convinced his alma mater to let him teach a class called Beer 101.
Open to the 21-and-over public through Gaucho REC (Recreation & Exercise Classes), the eight-week class starts for 70 students on April 9 and meets every Tuesday from 5:30 to 7:30 p.m. He'll host guest speakers such as Firestone Walker's master blender Jim Crooks, a nationally renowned expert, and will take the class on an in-depth tour of a brewery for the final evening.
When I asked about whether there'd be a final exam, Yaeger told me, "This isn't a class to be tested in; it's primarily a class to have your taste buds ​— ​and any antiquated perceptions of beer ​— ​challenged. When you come out a smarter beer drinker who better understands what beer is and which styles you prefer, that's how you ace this class."
Of all colleges (!), why has UCSB never had a beer class? Wine has been an elegant part of society for a few thousand years now, and even though beer's history dates back 10,000 years, it's only been since the American craft-beer renaissance that beer in America has transitioned into something to be explored, savored, and appreciated instead of just chugged. So while Gaucho REC has offered the wine-tasting course for decades, this just shows that beer is finally, truly catching up, even in places deemed "Wine Country" like Santa Barbara. I'm so glad Gaucho REC has added this course, because Gauchos and the wider community were ready for this for a while and I'm just pleased to finally be offering it now.
What will you teach? The first night will rush through the first 9,800 years of that beer history rather quickly. I plan on teaching the "modern" era of brewing, which largely begins once brewers understood yeast, which is to say, they went from the magic of fermentation to the science of fermentation. Merci, Louis Pasteur! The course is eight weeks, and in that two-month period, I'm going to take the students on a global tour of beer styles and really get into why these different styles developed where they did based on ingredients and climate (both geographical and sometimes political). Suffice it to say, they'll truly drink their way around the world from Bavaria to Britain to Belgium to Santa Barbara.
What's your beer-related résume? Firstly, I'm a Gaucho and cut my teeth with on the microbrews that were available at Isla Vista's bottle shops in the '90s. I've been writing about craft beer for more than a dozen years at this point, and my travels have taken me to the world's great beer regions to experience these styles at their sources. Along the way, I became a Cicerone (the beer world's version of a sommelier), since beer education is my primary role, whether that's through writing about it for a national audience or teaching it to students in the classroom. Of course, I've led my share of pub crawls, too, and that's some serious hands/mouths-on education right there.
Will students taste beers? The best way to learn about beer is to drink beer. The hardest part about building the curriculum has been narrowing down the styles and brands to five beers per class. So bring some water and some pretzels or cheese 'n crackers, too, because, yes, beer tasting is part of the program.
When you come out a smarter beer drinker who better understands what beer is and which styles you prefer, that's how you ace this class.
Why is now the time for people to learn more about beer? Over the last 40 years, and especially over the last 10 or so years, beer's role has evolved from swill best suited to games like Beer Pong and Sloshball, as well as gulped down in stadiums and arenas, to a sophisticated beverage befitting white-tablecloth restaurants or more earnest contemplation at brewery tasting rooms. There was a low point in this country where nearly all the beer just "tasted like beer," which is to say, dumbed- and watered-down industrial adjunct lager, but now its heritage and eclecticism is celebrated by brewers across the country and the world.
This class is even for people who may think they don't like beer, since those are the people I most enjoy introducing to new styles and showing them how wide-ranging the world of beer can be, but it's also for the person who already knows they love exploring new beers, and getting this global perspective will flesh out how and why different beers look, smell, feel, and taste the way they do.
What do you find most exciting about beer today? Beers today can be delicate, bright, boisterous, playful, or challenging. What American craft brewers have shown the rest of the world, ever since the revolution began some 40 years ago but has just caught on starting around 15 years ago, is that beer can be made to be perfectly traditional or wildly creative, and there's no right or wrong in either direction. Both are delicious when done well, but the last thing beer can be considered is restricted or confined. From culinary ingredients to breakthroughs in agricultural engineering that have led to a wealth of new hop varietals and yeast strains, there simply has never been a better time in the history of humankind to be a beer drinker.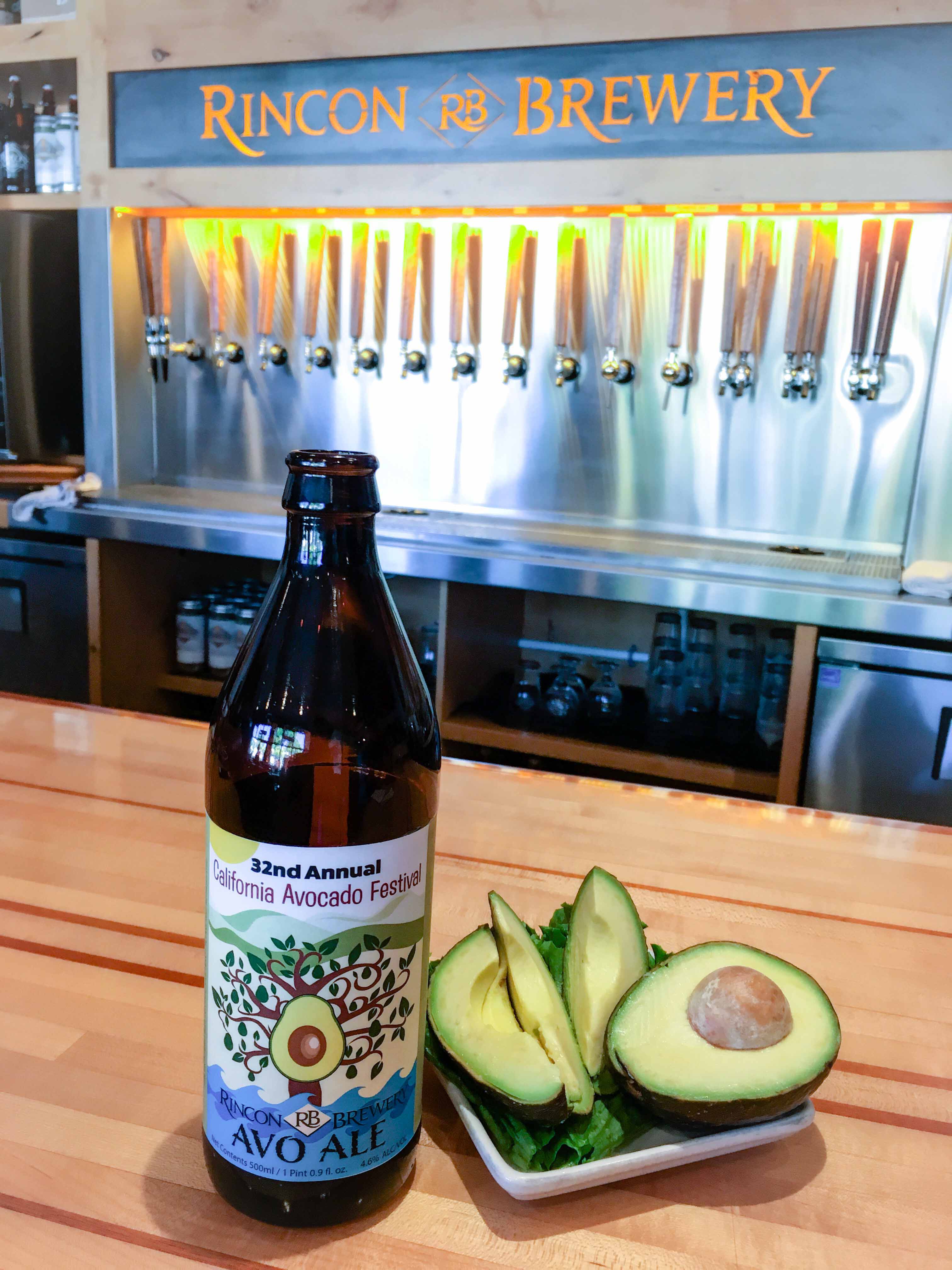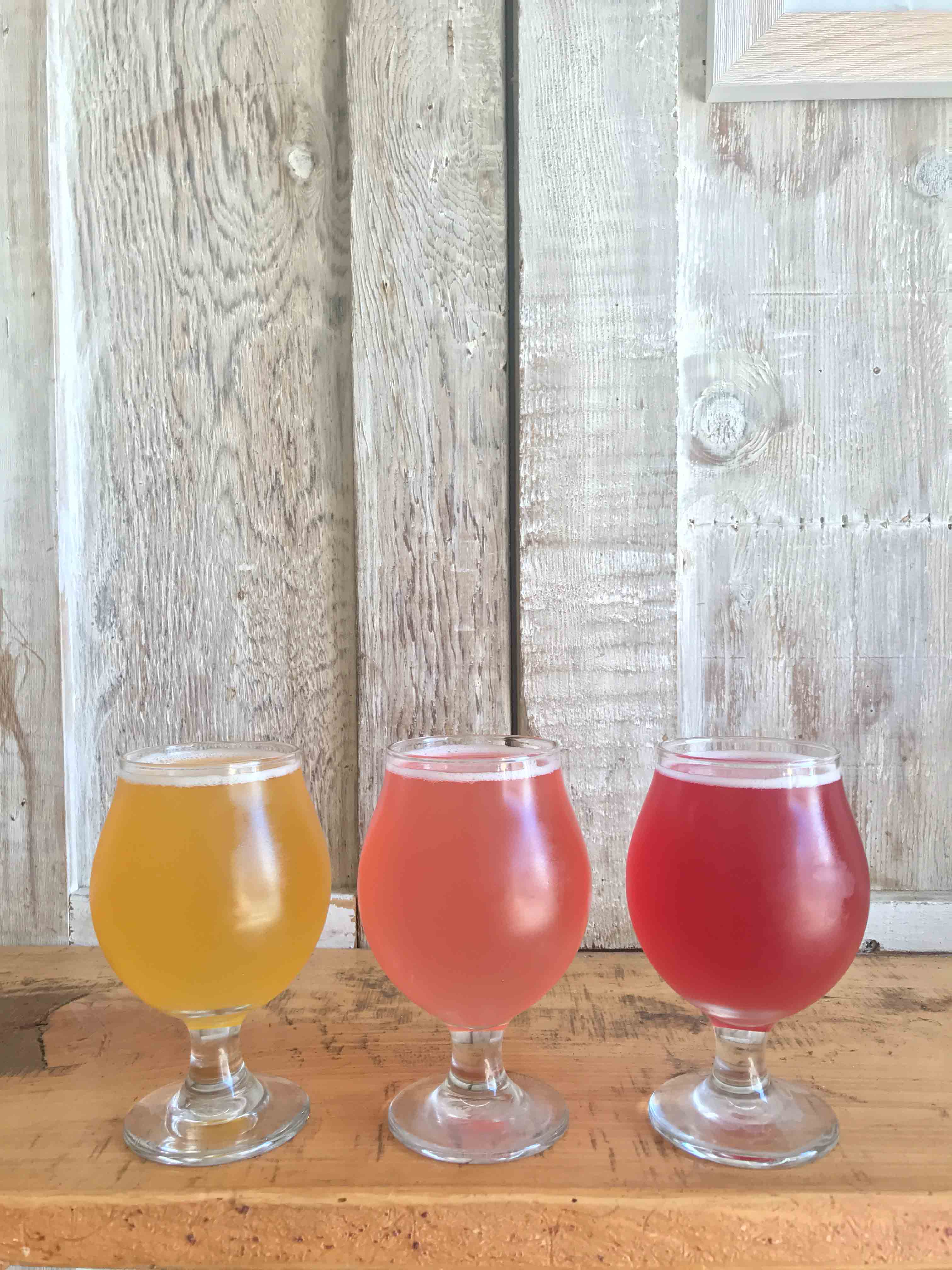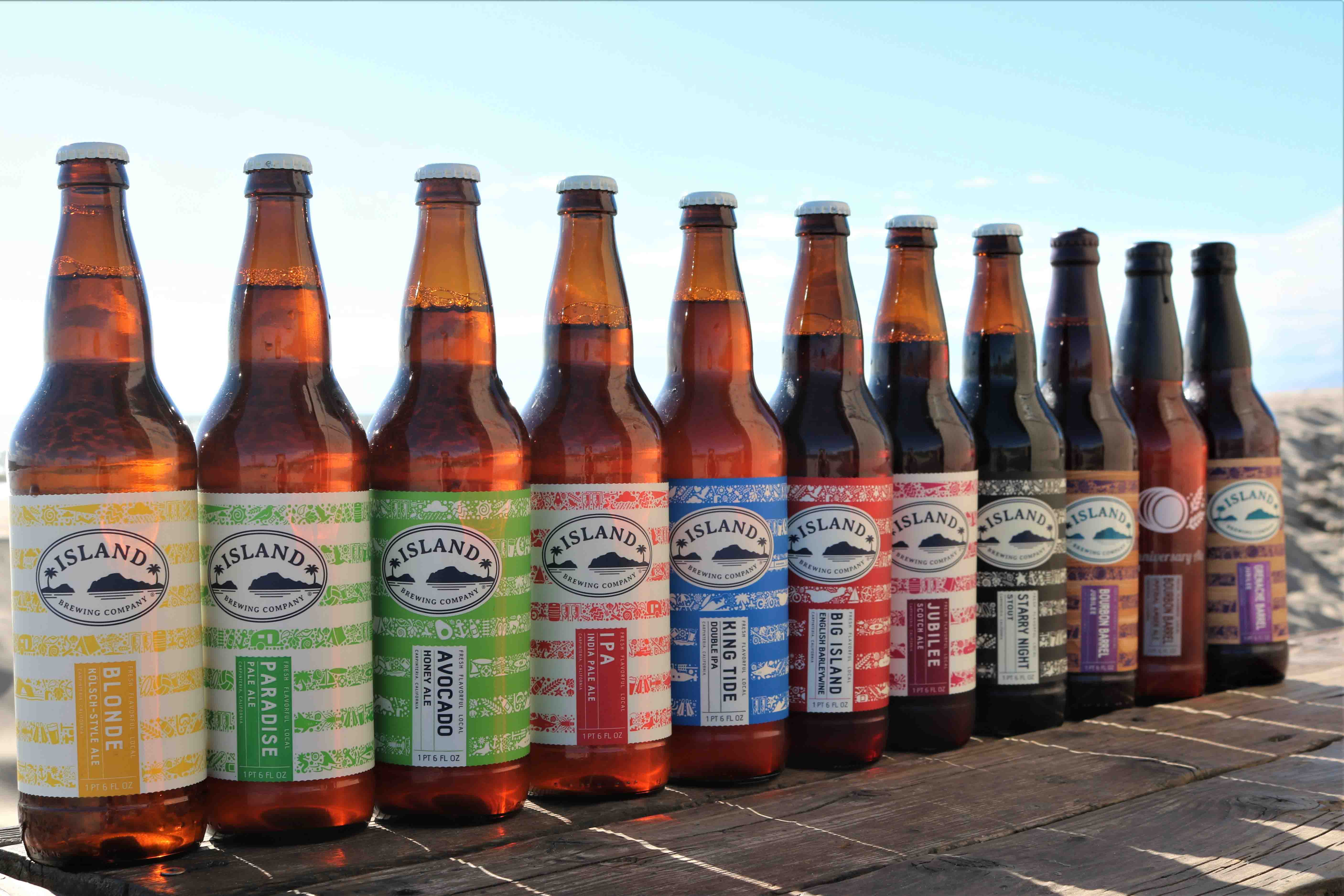 Santa Barbara County Brewery Guide 2019
A Round-Up of Our Region's Breweries, Brewpubs, and Brewing Suppliers
By Matt Kettmann
All of Santa Barbara County's breweries, brewpubs, and brewing supply stores in one convenient place — that's what we're presenting with our first-ever Santa Barbara County Brewery Guide.
We reached out to (hopefully!) every company that fits this description from Santa Maria to Carpinteria, requested that they fill out a simple survey, and are publishing an edited version of their responses. In addition to the basics, we asked each place to name two of their flagship beers and to describe why they hold that spot in their lineup. (The two businesses that did not respond still have their contact information listed.)
If we somehow missed you, we can add you to the online version of this guide. Simply email brew@independent.com.
Apiary Cider, Mead & Hard Kombucha
Apiary Cider, Mead & Hard Kombucha
4191 Carpinteria Ave., Ste. 10, Carpinteria; 684-6216; theapiary.co
Founded: 2015 / Annual production: 150 barrels / Lineup: 15 at a time, mostly rotating
Brewers: Tyler Paris, Nole Cossart, Rachna Hailey
"We're on a mission to transform incredible local ingredients into alcohol we can feel good about drinking," said co founder Cossart, who's expanding in 2019. "We plan to release several batches in bottles that have been aging for a year or more, including a few single-variety, bourbon-barrel-aged, traditional honey wines."
Drink Your Flowers Hard Jun Kombucha: Made from Santa Barbara sage blossom honey and organic herbs/flowers (including green tea, rose, lavender, and hibiscus), this represents everything they love about honey, health, and fermentation. "We use honey from our hometown hills, collected by a beekeeper we know and trust," said Cossart. "It's fermented using our live-culture heirloom Jun Kombucha culture, which adds the benefits of probiotics to the already present vitamins and minerals of raw honey."
Crimson Gold Barrel Aged Cider: TThis is made from Cuyama Valley–grown organic Crimson Gold apples, a crab apple variety that packs a ton of flavor. "When fermented and barrel aged, it resembles a dry white wine with notes of stone fruit and jasmine flowers," said Cossart, who believes this conveys the surprising bounty of this bioregion.
Brass Bear Brewing and Bistro
Brass Bear Brewingand Bistro
28 Anacapa St., Ste. E; 770-7651; brassbearbrewing.com
Founded: 2016 / Annual production: 350 barrels / Brewers: Seth and Lindsay Anderson
"Eat local, drink local, be local," said Seth Anderson of Brass Bear in the Funk Zone, which serves its own beer, guest taps of wine, sparkling wine, and cider, as well as food like charcuterie boards, skewers, and toasted sandwiches. They also host murder-mystery food-and-beer-pairing dinners and stand-up comedy nights that are announced on Instagram. The name came from a backpacking trip through Glacier National Park, where they came face-to-face with a family of black bears. "The late-afternoon sun hit the bears just perfectly and turned them to a beautiful brass color," said Anderson. "They glanced our way and, with a decisive grunt, carried on. We agreed over dinner that night that this would be the perfect name for our own business one day, to remind us to face our fears and keep on trekking!"
Hopping Grizzly DIPA: This was their first beer on tap and is still the most popular, probably because the well-balanced double IPA packs its punch very well.
Berry Patch Sour: This is what they recommend on a hot day, as the raspberries and blood oranges provide refreshing flavors and a brilliant color.
The Brewhouse
The Brewhouse
229 W. Montecito St.; 884-4664; sbbrewhouse.com
Founded: 1998 / Annual production: 800 barrels / Lineup: Serving 19 beers on tap, with more than 50 styles made over the years. / Brewers: Pete Johnson and Casey Smith
"We love beer," said Johnson. "It's always been our mission to brew the best possible beer while having fun doing it. One of the things I like best about this industry is the passion of the people involved. Maybe what sets us apart is consistency in vision. We've had the same head brewer for 20 years." Coming soon are a red-wine-barrel-aged dubbel, a smoked hock in the rauchbier style, and the ever-popular Baseball Saison.
Saint Barb's Tripel: This Trappist-inspired Belgian ale has been brewed since the beginning, when no one else in Santa Barbara County was brewing Belgian styles. "Some people thought we were crazy," said Johnson, "but the tripel quickly developed a fan base and has remained in our top five sellers all these years."
Motivation Destroyer IPA: The biggest sellers have always been IPAs, and the new version of this beer uses hops that weren't available or didn't even exist back in 1998. "My brewing style is deeply rooted in tradition, with great respect for the classics, but new ingredients and techniques continue to add new possibilities," said Johnson.
brewLAB
brewLAB
4191-8 Carpinteria Ave.,Carpinteria; (507) 319-5665;brewlabcraft.com
Founded: 2013, opened to public in 2014 / Annual production: 99 barrels / Lineup: Seven currently, but more than 470 recipes created! / Brewers: Steve Jarmie, Dave Mendoza, Cliff Gordon, and Peter Goldammer
he artisanal "nano-brewery" is focused on creating small-batch beers on a 1.5-barrel system with an experimental approach. "Our project started in late 2012 by three home-brewing friends who all shared a passion for creating unique libations," said Goldammer. "Everything from our bar, walk-in cooler, tap handles, patio, signage, beer menu, light fixtures, and the brewing system itself was custom designed and built by us on a shoe-string budget with very minimal investment and mostly salvaged materials. We've never allowed the money to drive the operations, philosophies, and holistic goals of our brewery, but simply wanted to create something different, brew the best beers possible, push the industry, and have fun doing it. More than anything, we still are extremely excited to serve our local community with a place that is enjoyable, unique, and entertaining, supplying a platform for local musicians and artists alike." They've ordered a 10-barrel system and a canner, and are growing their barrel-aging program.
Green Tea IPA & Gruits: Of their 470 recipes, brewLAB rarely creates the same thing twice. "Even when we attempt to do so, we are limited by our system coupled with the dynamism in the production of beer, which ultimately results in different profiles, "said Goldammer. "We enjoy celebrating this fact and openly discuss and engage with our patrons. If we had to choose a couple we bring back from time to time, I'd have to say our Green Tea IPA or one of our Gruits."
BYOB! Brew Your Own Beverage
BYOB! Brew Your Own Beverage
3445 State St.; 324-4690; byobsb.com
Founded: 2018 / Annual production: About five barrels combined per year, not for sale. This home-brewing supply store, which sells all sorts of devices for fermenting and beverage making, from kombucha kits to coffee roasters, was started by Aimee and Mike Kielborn and Rebecca and Trent Hammel. They all brew batches regularly. "We're turning craft beverage fans into craft beverage creators at BYOB," said Trent Hammel. "We don't sell beer yet, but we have over 2,000 different home-brewing supplies!" They are launching a new website and will soon offer online ordering for delivery and pickup.
Captain Fatty's Brewery
Captain Fatty's Brewery
6489 Calle Real, Ste. D, Goleta; captainfattys.com
Founded: 2013 / Annual production: 2,000 barrels / Number of beers: "Lots," with one to two new beers per week. / Brewers: Preston Angell, Colin Honeybourne, and Jimmy Tran
"We enjoy brewing new and fun beer styles for a wide audience to enjoy," said co-owner/creative director Matt Minkus. "Our love of beer comes from its communal aspect — connecting with a friend or loved one over a unique and flavorful beer." They recently opened a new taproom in Goleta and are partnering with Corazon Cocina to open a place in downtown Santa Barbara later this year.
Kalliope: This Berliner-weisse-style ale is a mixed-fermentation beer with a tart and tropical complexity that's bright and bold. It won a gold medal at the Great American Beer Festival in 2017 and was named Best Beer of California at the 2018 state fair.
Blue IPA: The West Coast–style IPA has a firm bitterness that is true to style, perfectly balanced with a punchy bouquet of juicy hops. They also offer a rotating series of Hazy IPAs that showcase sought-after hop varieties.
The Cruisery
The Cruisery
501 State St.; 770-0270; thecruisery.com
Founded: 2018, but owner Aron Ashland took over Santa Barbara Brewing Company, the oldest continuously operating brewery in town. / Annual production: 600 barrels / Lineup: More than 20 beers / Brewer: Brewer: Dave "Zambo" Zamborski
"Well-made classics and experimental beers along with some sorcery all wrapped up in an unforgettable experience," is how Ashland describes The Cruisery's goals. He'll be hosting a grand opening party in April and releasing a Fruit Smoothie Ale soon.
Hoppy @$ Fuck: "We don't do any halfway," said Ashland of this dank monster. Cruise Light: "Because that's how we roll," said Ashland, whose brewpub reflects Santa Barbara's bicycling culture.
Draughtsmen Aleworks
Draughtsmen Aleworks
Headquarters: 53 Santa Felicia Dr., Goleta; also pouring at Mosaic Locale, 1337 State St.; 387-2577; draughtsmenaleworks.com
Founded: 2016, with Mosaic Locale opened in 2018 / Annual production: Fewer than 1,000 barrels / Lineup: 12-16 beers on tap / Brewers: Reno King, Scott Stefan, and Chris Van Meeuwen
"Draughtsmen Aleworks is a lifestyle company dedicated to make, distribute, and serve some of our favorite classic beers and a handful of euphoric concoctions with a commitment to integrating social, economic, and environmental factors in our community into a unique business model built around sustainable business practices and philanthropic partnerships," said cofounder Tami Snow, who runs the Good Karma Tap program, among other fundraising initiatives. "We have an indomitable spirit to brew [and] a love of the quirky and relaxed side of life and are proud to bring together a community with these core values and continually strive to do the right thing" one beer at a time." They'll expand into a patio space at Mosaic Locale this summer.
Nama Biru: This Japanese rice lager was an immediate favorite. The name translates to "draft beer." It is super clean and flavorful with a bit of floral. "It is a very simple beer yet refined," said Snow. "We'd like to think it is a bit like us."
Glutenance SIPA: They offer a gluten-reduced beer series (99 percent gluten-reduced), including the Glutenance SIPA, Cougar Killer SPIA, or Cereal Killer Pale Ale. The Glutenance SIPA offers hints of apricot, mango, lemon, and nectarine. "We have found a large population of gluten-intolerant people who have missed the ability to drink beer," said Snow. "But these gluten-reduced beers are now enjoyed by more gluten-loving patrons because they are so good!"
Figueroa Mountain Brewing Co.
Figueroa Mountain Brewing Co.
137 Anacapa St., Ste. F; 694-2252 x344; 45 Industrial Wy., Buellton; 694-2252 x110; 2363 Alamo Pintado Ave, Los Olivos; 694-2252 x343; figmtnbrew.com
Founded: 2010 / Annual production: 27,000 barrels / Lineup: 40 different beers / Brewers: Kevin Ashford and Tim Harbage "We believe in quality and balance, in life and beer, and take pride in creating world-class, award-winning brews to be enjoyed in good company on your next adventure," said cofounder Jaime Dietenhofer. "Our brewery's roots run deep in the Central Coast of California, and our beers are inspired by the trails, sights, and people found in this expansive outdoor playground."
The brewery is owned by Dietehofer and his dad, Jim, who raised his family in the Santa Ynez Valley along with his wife, Judie. Headquartered in the Santa Ynez Valley, they have multiple tap room and brewing locations along the Central Coast, supported by a staff of 255 employees. Look out for 2019 releases of Tropical Magic Hazy IPA and regular releases of Locals Only collaborations, such as the August collab with Captain Fatty's. They also host Lagerville in July and Figtoberfest in September.
Davy Brown Ale: Named after a notorious explorer of our valley, this American brown ale features malt richness with notes of cocoa, balanced with subtle hoppy aromatics and bittering — just as the beer style calls for. This beer shows appreciation for classic styles and balanced beers, as well as the pride we have for our region, and has been named the best brown ale in America (and the world!).
Point Conception IPA: This fresh, new West Coast IPA was added to the year-round lineup on February 1. It's a bright beacon of vibrant and exciting hops with a pleasant, dry finish and a more modern style addition to Fig Mountain's core selection. It's named after Point Conception, the iconic geographical elbow of California's coastline that defines the beginning of the Central Coast. This hallowed headland became a beacon of light on February 1, 1856, with the addition of one of California's first lighthouses, and the brewery sees this new beer as a similarly bright and inspiring signal.
Firestone Walker Brewing Co.
Firestone Walker Brewing Co.
Barrelworks tasting room: 620 McMurray Rd., Buellton; 697-4777; Headquarters: 1400 Ramada Dr., Paso Robles; 225-5911; firestonebeer.com
Founded: 1996 / Annual production: 450,000 barrels / Lineup: About 30-40 different brands / Brewers: Matt Brynildson, Dustin Kral, and Jim Crooks
Founded by Adam Firestone (aka the Bear) and David Walker (aka the Lion), Firestone Walker Brewing Company began as a small brewery with roots in wine country on California's Central Coast. Now a regional brewery, their singular purpose remains to craft ever-better beer. "Passionately in pursuit of the perfect beer ... and never satisfied," they say. "Twenty-odd years ago we set out to change the world of beer, and, with several thousand friends, we did just that," said Walker. "We now have a full-on rave happening in one of the oldest professions in the world; just keeping up is exciting."
DBA: The flagship Double Barrel Ale represents all that Firestone Walker holds dear: barrels, balance, and blending. The beer is partially fermented in the traditional "Union" style with linked 60-gallon oak barrels. It is then blended back with the same beer fermented in steel, leaving a beautifully balanced mild English Pale Ale.
Luponic Distortion: This IPA is defined by a rotating hop series that changes every four months. "This allows us to drive unique 'flavors through hops' experiment with unheard-of hopcultivars, and have immense fun in the process," said Walker. "The beers are always incredibly drinkable and, with flavors called out ahead of time, a rich discovery of the palate."
Hollister Brewing Company
Hollister Brewing Company
6980 Marketplace Dr., Goleta; 968-2810; hollisterbrewco.com
Founded: 2006 by Rose family; new owner Tom Fuhrmann took over November 2018 / Annual production (in barrels): 900 / Lineup: 17 beers / Brewer: Ben Elson
"We are a family-friendly environment using the highest quality ingredients in our award-winning beer," said Fuhrmann, who's proud to be one of the only brewpubs with a full menu and liquor license. "We make everything in the restaurant from scratch daily except the ketchup. When you come to Hollister Brewing Company, you are going to have phenomenal beer, great food, and a friendly staff experience that sets us apart." They are now selling kegs and just began canning beers as well.
Hippie Kicker IPA: This quintessential West Coast IPA is loaded with classic Pacific Northwest hops and full of citrusy, piney, and resinous flavors that make hop heads rejoice.
Table 42 Red: This classic red ale is one of the few beers to be featured on the menu since 2006. It's full of traditional and high-quality ingredients and is also used in the food, including the Red Ale Chili and Beer-Braised Brats.
Institution Ale Co.
Institution Ale Co.
516 State St.; 482-3777, institutionales.com
Founded: 2013 / Annual production: Did not report. / Lineup: Five draft brands are distributed, plus a rotating tap list of beers in tasting room. / Brewers: Institution Ale Co. Brew Team
"We are a 100 percent family-owned craft brewery focused on West Coast–style ales," said co-owner Shaun Smith, who founded the brewery in Camarillo with his brother, Ryan, and dad, Roger. "Our Santa Barbara taproom offers a large rotating selection of 20 beers and freshly baked thin-crust pizzas and soft pretzels from our kitchen." They also sell beer to-go in cans, growlers, and crowlers.
Institution IPA & Restraint: The first is a West Coast IPA, and the second is a Maple Brown Ale. "They are two of our most popular beers and showcase the style of beers that we are known for," said Smith.
Island Brewing Company
Island Brewing Company
5049 6th St., Carpinteria; 745-8272; islandbrewingcompany.com
Founded: 2001 / Annual production: 2,100 barrels / Lineup: 20 beers / Brewers: Ryan Morrill and Treven Yothers
"Island Brewing Company has been putting the pint in CarPINTeria and the surrounding areas for 18 years now," said Mark Matthews, the creative director and son-in-law of founder Paul Wright. "We are an ocean-view brewery within walking distance of the beach, with a stable of solid beers across a wide range of beer styles, including the occasional barrel-aged beer on tap when the stars align." Their beer spectrum runs from lagers and saisons to DIPAs and stouts, sold in cans, bottles, and kegs, and they regularly host live music, food trucks, fundraisers, and eclectic events like the Slow Bike Race. "Humanity's best is often found at the intersection of craft beer and camaraderie," said Matthews, who will be releasing their bourbon-barrel-aged Optimist double red ale for their 18th anniversary this summer. "The unbarreled version has just been tapped and is waiting for you!"
Avocado Honey Ale: This signature beer uses honey from the avocado orchards that surround Carp. "No avocados are harmed while brewing this beer," said Matthews. "The bees go into the avocado grove and make avocado honey, a darker, more molasses-like and sweeter type of honey. The whole process has sparked many conversations about people's ideas of beer and the many things beer can be."
Paradise Pale Ale: This is the first beer that founder Paul Wright brewed, and the recipe has evolved to a slakable, medium-bodied wonder that's gained a loyal following and is seeing new converts daily. It features a robust amount of Amarillo and Mosaic hops within a balanced malt profile, producing fruity, citrusy results.
M.Special Brewing Company
M.Special Brewing Company
6860 Cortona Dr., Goleta; 968-6500; mspecialbrewco.com
Founded: 2016 / Annual production: 5,000 barrels / Lineup: 10-15 depending on season / Brewers: Josh Ellis, Max Baxter, Michael Alcantar, and John Trigg
"Good Beer. Every Time." is the M.Special mantra according to co-owner Chris Miller, who looks forward to the upcoming release of G-Town Grapefruit IPA, canned beers, perhaps another taproom, and expanded distribution in the year to come. M.Special American Lager: This is the flagship beer that the company started on, when their friends who became investors wondered why no one was making craft lagers. That's because lagers are hard, but M.Special's Josh Ellis rose to the challenge.
Greatland IPA: Like many of their beers, the hoppy Greatland pays homage to Goleta, which is also known as The Good Land.
Naughty Oak Brewing Company
Naughty Oak Brewing Company
165 S. Broadway St., Ste. 102, Orcutt; 287-9663; naughtyoak.com
Night Lizard Brewing Company
Night Lizard Brewing Company
607 State St.; 770-2956; nightlizardbrew.com
Founded: 2016 / Annual production: 400 barrels / Number of beers: 16 on tap / Brewers: Clayton Brackley and Chip Nasser
Night Lizard Brewing Company is committed to producing the highest quality craft beers using the freshest local ingredients, while inspiring and educating the public on current environmental challenges facing the Central Coast, said Nasser, who just started an in-house yeast propagation program. We have several plates out in fruit trees around the city, and we will be collecting/assessing the strains we captured in early April. We will then be brewing a local wild ale early summer this year with the wild yeast we harvested. They are now canning beers in 32-ounce Crowlers, producing a "Terroir" series of French saison mixed with wine grapes and aged in oak, and readying their solera-style Grand Cru 2019 for the holidays.
Experimental Taps: Try any of the experimental beers they have on tap. "They allow us to be creative, innovative, and relevant while using the freshest local seasonal ingredients available," said Nasser.
Pure Order Brewing Company
Pure Order Brewing Company
410 N. Quarantina St.; 966-2881; pureorderbrewing.com
Founded: 2014 / Annual production: 1,200 barrels / Lineup: Four flagship beers with rotating seasonal offerings / Brewers: James and David Burge
"Our hope is to craft a beer that is the embodiment of everything that makes our small little beach town and its lifestyle among the most desired in the world," said David Burge, who will be celebrating Pure Order's fifth anniversary with a big bash on Saturday, April 13.
Santa Barbara Common Ale: "This has become the beer that really defines our brewery," said Burge. "It is unique and greatly inspired by the style employed by the godfathers of American craft beer up at Anchor Brewing Company."
Santa Barbara Lager: Burge is also very proud of this lighter beer "simply because it can be enjoyed in the temperate climate of Santa Barbara all year round."
Rincon Brewery
Rincon Brewery
5065 Carpinteria Ave., Carpinteria; 4100 Telegraph Rd., Ventura; 684-6044; rinconbrewery.com
Founded: 2014 / Annual production: 10,000 barrels / Lineup: More than 25 different beers, with 18 taps in Carp and 25 in Ventura / Brewer: Chas Cloud
"Our inspiration originates from the beautiful Rincon Beach coastline to the fresh, thriving Carpinteria farmlands," said co-founder Mark Hyatt, who recently opened his Ventura facility after two years of development. "With a strong commitment to preservation and restoration of our natural environment, we promise to bring you the freshest, most exceptional, handcrafted beers the Central Coast has to offer. Our vision is to create an environment at Rincon Brewery where friendships will be made, businesses will be shaped, and conversations will be cultivated."
Beached Hazy IPA: Currently the top seller, this beer is full of hops that provide amazing tropical fruit flavors.
Santa Barbara Cider Company
Santa Barbara Cider Company
325 Rutherford St., Ste. D, Goleta; 695-2457; sbcider.com
Founded: 2017 / Annual production: did not report. / Lineup: 65 ciders rotating through 12 taps / Brewers: Ben Schroeder, Nik Shafer, Twilight Robin, and Kayla Pence
"Our mission is to locally produce delicious hard ciders with simple and real ingredients to deliver a delicious and casual tasting experience," said Robin, a co-owner with Shafer and Schroeder. "We source fresh-pressed juices (nothing from concentrate) and do not add artificial colors, flavors, or preservatives." The ciders are totally gluten-free. They recently expanded their Old Town Goleta patio, added 40 new cider varieties, and will be on tap at the Santa Barbara Bowl this season.
Great Lei & Deepen: These two ciders, flavored with pineapple and mulberry juice respectively, have been on tap since the company started pouring two years ago.
Santa Maria Brewing Company
Santa Maria Brewing Company
1451 Fairway Dr., Santa Maria; 922-2225; smbrew.com
More locations in San Luis Obispo County, plus a new pub and distillery coming soon to Skyway Drive in Santa Maria.
Smoke Mountain Brewery
Smoke Mountain Brewery
6520 Casitas Pass Rd.; 804-7954; smokemtn.com
Founded: 2015 / Annual production: 30-40 barrels / Lineup: 12-15 beers / Brewers: Kim Leonard and Edward, Darren, and Jill Siple
Smoke Mountain is a boutique farm brewery located on top of Rincon Mountain, on the border of Ventura and Santa Barbara counties. "On our farm, we grow hops, barley, and an abundance of produce that we incorporate into our beers whenever possible," said Jill Siple, whose team also runs Rincon Mountain Winery. "Each year, we increase our barley and hop production with the goal of being a self-sufficient farm brewery."
2018 Estate Harvest Blend: This third-annual brew pairs wine grapes with beer. This year's blend is an estate saison co-fermented with grenache grapes.
Estate Fig Leaf: This full-estate pale ale features honey and fig leaves from Rincon Mountain as well as homegrown barley and hops. "Fig leaves provide interesting earthy notes of almond and coconut that pair beautifully with the honey collected from our bee boxes here on the mountain," said Siple.
Solvang Brewing Company
Solvang Brewing Company
1547 Mission Dr, Solvang; 688-2337; 234 N. H St., Lompoc; (888) 481-2337; solvangbrewing.com
Founded: 2010 /Annual production: did not report / Lineup: 12 beers / Brewers: Chris Baugh, Logan Preston, and Heath Renfrow
"Proudly Brewed, Proudly Consumed, Enjoy Yourself!" is the motto of Solvang Brewing Company, whose ownership roots go back to 1911. "These six words express our pride, strength, presence, pleasure, and appreciation of this craft," said Stephen Renfrow, who is looking forward to new packaging lines, improved storage, and upgraded distribution abilities in 2019. "We focus conscientiously and diligently on creating the most outstanding craft beers our consumers desire until we feel and they feel we have met or exceeded those expectations."
Blue Eyed Blonde Lager & Valhalla IPA: This European-style lager and West Coast-style IPA reflect the brewery's desire to be a Northern European"themed brewery on California's West Coast. "We try to create products that are reflective of these two regions and incorporate attributes of each region into the beer styles," said Renfrow.
Telegraph Brewing Company
Telegraph Brewing Company
418 N. Salsipuedes St., 963-5018; telegraphbrewing.com
Founded: 2006 / Annual production: 2,200 barrels / Lineup: 16 taps ranging from modern IPAs and classic Belgians to sour and wood-aged beers/ Brewer: Peter Baer
Telegraph Brewing Company was founded by Brian Thompson, who sold to Epic Brewing Company in 2017, which operates breweries in Salt Lake City and Denver. "We make use of as many locally grown ingredients as we can," said Darin McGregor, Epic's VP of sales and marketing. "Our goal is to produce uniquely American beer styles that are imbued with a spirit of invention and creativity, but always with a nod toward history." Coming up in 2019 are The Imperial Barrel-Aged Pastry Porter with Vanilla and Hazelnuts and the Double Dry-Hopped, Double New England-style IPA, a big, unfiltered IPA featuring huge, late-addition Citra, Amarillo, and Simcoe hops.
Santa Barbara Mosaic IPA: This modern take on an IPA uses Citra and Mosaic hops and a unique blend of the West Coast and East Coast approaches to this style.
Telegraph White Ale: isnodtoanOldWorld Belgian–style white ale, with traditional spices, includes the modern twist of Cali- fornian chamomile.
Third Window Brewing Company
Third Window Brewing Company
406 E. Haley St., Ste. 3; 979-5090; thirdwindowbrewing.com
Founded: 2016 / Annual production: 1,200 barrels / Lineup: 113 beers created so far / Brewers: Kristopher Parker, Eric Hansen, Nick Conn, and Alan Cain
"We view each batch of beer as a vintage and are dedicated to the process of creating beer expressive of Santa Barbara," said Parker. "We are friends dedicated to creating the greatest beer imaginable. We're completing our third summer of methode traditionnelle beers created in our koelschip and barn in the Santa Ynez Valley. We should start seeing many variants of bottled spontaneous beer this year."
Walkabout Imperial Stout: This stout is made with the brewery's chocolate-producing neighbors, Twenty-Four Blackbirds, along with oranges foraged from Santa Barbara backyards.
Vermont(ish) IPA: The relatively quick turn of these beers allows for rapid progression and many iterations. "We started naming all of the beers after fads and through the process developed a love for hops," said Parker. Go figure!
Topa Topa Brewing Company
Topa Topa Brewing Company
Tasting room: 120 Santa Barbara St.; Headquarters: 104 E. Thompson Blvd., Ventura; 628-9255; topatopa.beer
Founded: 2015 / Annual production: 5,000 barrels / Lineup: Three are distributed, but ranges from 8 to 15 on tap / Brewers: Casey Harris, Justin Clemente, Jack Dill, Graham Strong, and Joseph Isaac
"Craftsmanship, quality, and community spirit" is the mantra, said cofounder/CEO Jack Dyer and Heidi McElvaney. "Topa Topa Brewing Company combines craftsmanship with high-quality ingredients to produce the finest in craft beer, served in an environment that fosters community," they explained. "In all aspects of our business, we strive to be as environmentally responsible as possible. We believe in the power of good vibes and great beers." They are expanding production in 2019 with a new Ventura facility that will feature a larger tasting room and beer garden.
Chief Peak IPA & Sespe Pilsner: Both of these beers call out features of the regional landscape that Topa Topa takes pride in and helps to protect through partnerships with environmental nonprofits.
Valley Brewers
Valley Brewers
515 4th Pl., Solvang; 691-9159; valleybrewers.com
Founded: 2012; Owners: Chris Kelly and Sandy Harrison
After starting a home-brew club, Kelly and Harrison opened this supply store "with a large selection for any zymurgist," as well as cheese-making equipment. "We have many customers who have won medals, including the National Homebrewers Competition," said Kelly. "And we have customers who have become pro brewers and opened their own breweries."