Theater
'Pictures from Home': From Santa Barbara to Broadway
The Sultan Family's Story Takes the Stage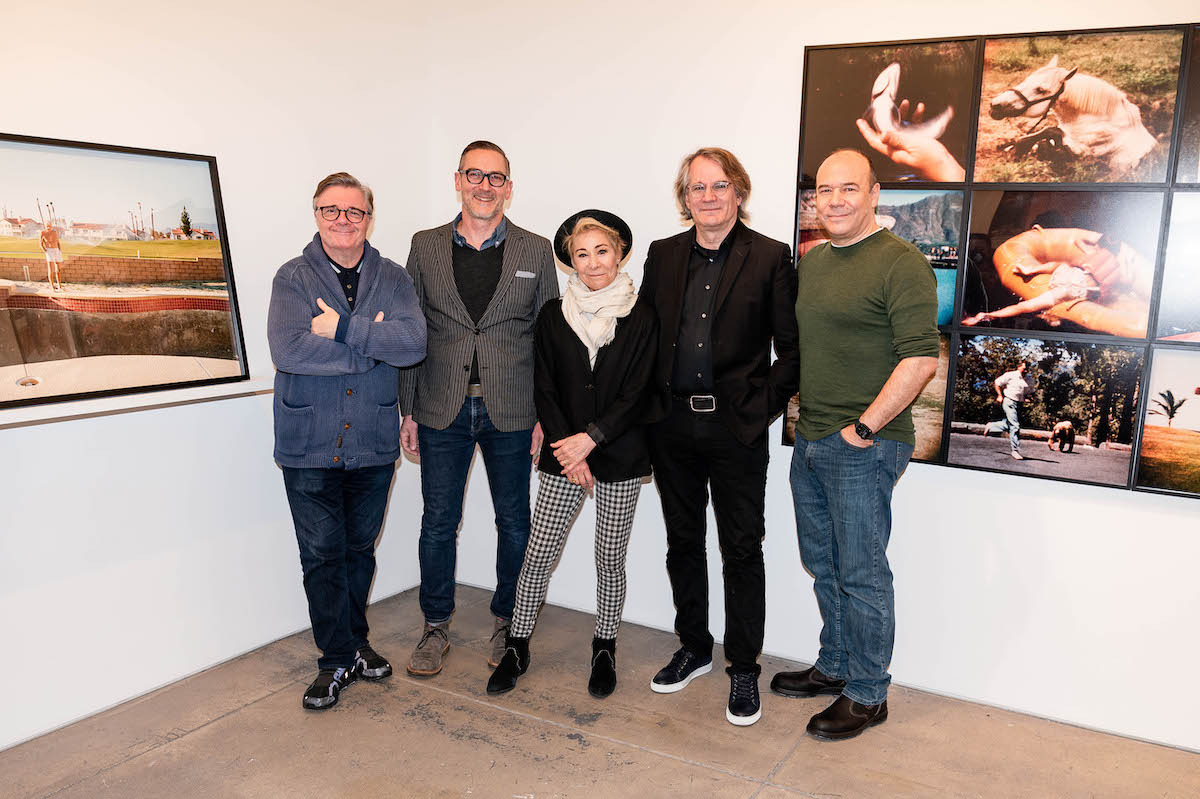 Art imitates life, and for Santa Barbara musician Kenny Sultan, the new Broadway play Pictures from Home achieves an authenticity beyond metaphor: The production will actually feature pictures of the Sultan family, pictures taken by Kenny's brother, Larry Sultan. Pictures from Home, which opened this month at Studio 54, is inspired by Larry Sultan's pivotal photographic memoir of the same name — and features Tony winner Nathan Lane as the father figure; Olivier award winner Zoë Wanamaker as the Sultan matriarch; and Tony winner Danny Burstein as Larry Sultan himself. "It's my mom, dad, and brother onstage," says Kenny Sultan. "It's surreal. I'm going to need a stiff drink before that one!"
Larry Sultan, a famed photographer (and UCSB graduate, class of '68) who passed away more than a decade ago, has left a legacy in the arts that exists in multiple forms. He created photographs but was also a prolific writer, publishing books of photography collections and penning associated musings that captured a mood. In Pictures from Home, a book that features pictures of the Sultan family, Sultan defies the mythology of the "American dream" by showing photographs behind the posed shots of everyone smiling and looking their best. The shots in the collection are of his family caught at odd and awkward moments and are sometimes staged to create a tone that conveyed the true experiences of an American family in California.
After his death, Larry Sultan's work lived on in museums and galleries, including a lengthy showing at the L.A. County Museum of Art. One person inspired by Larry's work was screenwriter Sharr White, who turned Pictures from Home into a play. He presented a reading of the work on Zoom during the pandemic, which Kenny enjoyed but then forgot about completely … until months later, when Larry's widow called to share the good news: Pictures from Home was being mounted on Broadway!
"The next morning," recalls Kenny, "it was all over the New York Times, London Times, Variety, Playbill…. I thought it would maybe run at the Pasadena playhouse 10 years from now, but to be in a 1,100-seat theater on Broadway — that's huge."
Kenny Sultan, a well-known local musician (you may have seen him and Tom Ball playing at Cold Spring Tavern), credits his brother with inspiring him to pursue art. "He paved the way," he says. "My dad and older brother are full-on marketing/business men. And Larry comes along … he was a true artist. They weren't happy with him at all. When he was doing Pictures from Home — it wasn't fun for them at the time." The process of photographing his family for the project went on for almost a decade before the collection was complete. "Nobody could believe that for eight years [our parents] let him get that close," says Kenny. "That just shows the love that we had; we had a good family — but I heard the arguments, too. My brother and my dad would go at it, and my mom would try to be the peacemaker."
Pictures from Home (the play) is fueled by humor and heartbreak as Larry works with his family to create his masterpiece. For Kenny, the production is a window to the past, bringing memories of his mother, father, and brother, all now deceased. For other audience members, Pictures from Home will certainly conjure thoughts and memories of their own family drama, but also highlight the undeniable love and pride flowing beneath the discord.
---
Support the Santa Barbara Independent through a long-term or a single contribution.
---