Association of Environmental Pros Fall Kickoff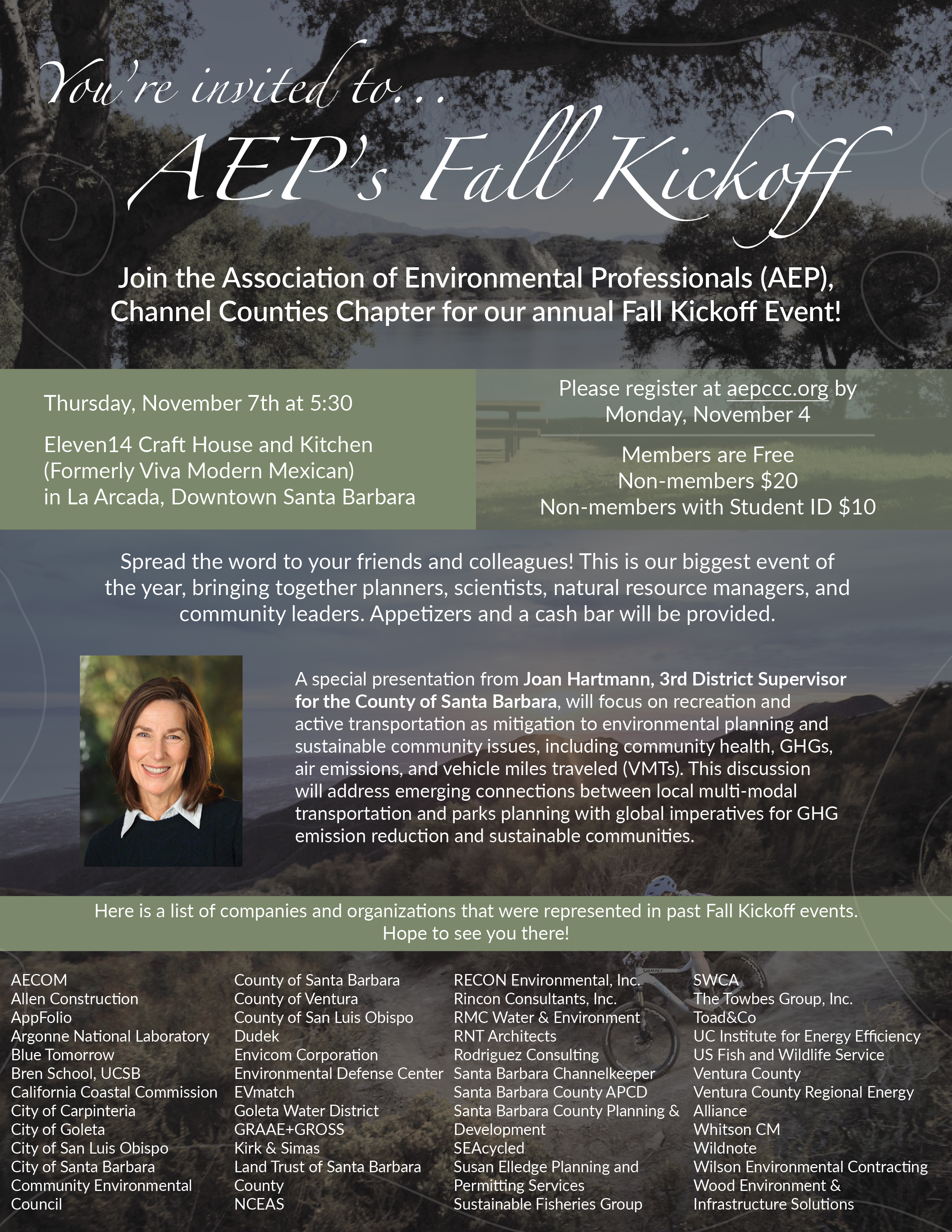 Environment
Eleven14 Craft House and Kitchen
**Events may have been canceled or postponed. Please contact the venue to confirm the event.
Date & Time
Thu, Nov 07 5:30 PM - 7:30 PM
Address (map)
1114 State St., Santa Barbara
Venue (website)
Eleven14 Craft House and Kitchen
Join the Association of Environmental Professionals (AEP), Channel Counties Chapter for our annual Fall Kickoff Event! This is our largest social event of the year, bringing together planners, scientists, natural resource managers, and community leaders.
Appetizers and a cash bar will be provided.
A special presentation from Joan Hartmann, 3rd District Supervisor for the County of Santa Barbara, will focus on recreation and active transportation as mitigation to environmental planning and sustainable community issues, including community health, GHGs, air emissions, and vehicle miles traveled (VMTs). This discussion will address emerging connections between local multi-modal transportation and parks planning with global imperatives for GHG emission reduction and sustainable communities.
Please register at aepccc.org by Monday, November 4
Members are Free
Non-members $20
Non-members with Student ID $10
Eleven14 Craft House and Kitchen – (Formerly Viva Modern Mexican) in La Arcada, Downtown Santa Barbara