Dirt Botanicals Reveals Retail Studio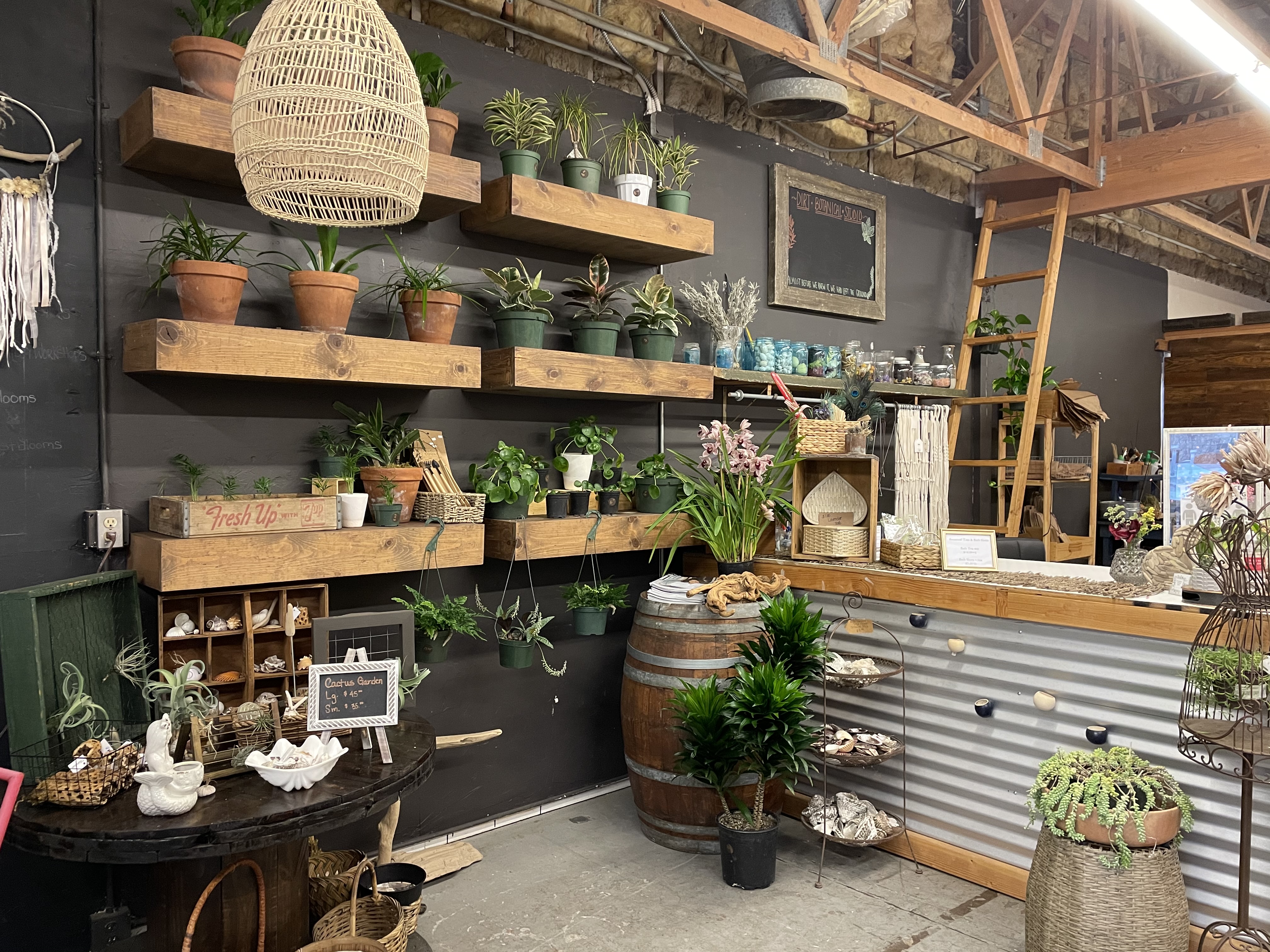 Boutique/Pop-Up/Shopping
Community
Environment
Dirt Botanicals
**Events may have been canceled or postponed. Please contact the venue to confirm the event.
Date & Time
Sat, Feb 06 10:00 AM - 4:00 PM
Sat, Feb 13 10:00 AM - 4:00 PM
Sat, Feb 20 10:00 AM - 4:00 PM
Sat, Feb 27 10:00 AM - 4:00 PM
DIRT BOTANICALS REVEALS RETAIL STUDIO CELEBRATES THE BRAND'S COMMITMENT TO COMMUNITY FOCUSED ON CUSTOMIZED EXPERIENCES
CARPINTERIA, CALIFORNIA, January 26, 2021. Dirt Botanicals launches full service floral services from it's working botanical studio located on Maple Street in Carpinteria starting this month. The studio opens with personal shopping experiences in mind allowing customers unique multi-sensory ways to engage with flowers and botanicals.
In addition, to being the City of Carpinteria's only full service floral studio that includes delivery and funeral flower arrangements, Dirt Botanicals will offer customized botanical planter installations for both residential and business customers. Clients will be able to further their botanical education through Dirt Botanicals ongoing virtual and in-person workshops.
Suzie Schneider, owner, comments: "Being able to serve the community we grew up in is an honor for us. Not only by offering our floral services, but by creating unique and fun opportunities to connect with others through botanicals and flowers. Getting your hands in the dirt together and creating is a great bonding experience. Part of our philosophy is that we believe we can create community through creativity."
Playful touches throughout the studio encourage interaction with plants and flowers including a 'Plant and Floral Bar', a space that will allow customers to create their own designs.
Dirt Botanicals will also further their commitment to community by hosting 3 local Makers Markets a year and a series of Pop Up Boutiques that will showcase other artisans and makers. The first day of the Winter Series is Saturday, February 6, 2021.
Studio Information:
Address: 500 Maple Street #1, Carpinteria, CA 93013
Phone: 805-755-2205
Email: dirtbotanicals@gmail.com
Website: www.dirtbotanicals.com
Studio Hours: Tuesday to Friday 10am to 5:00 pm; Saturday 9am to 2:00pm