Pax+Amare Concert by The Choral Society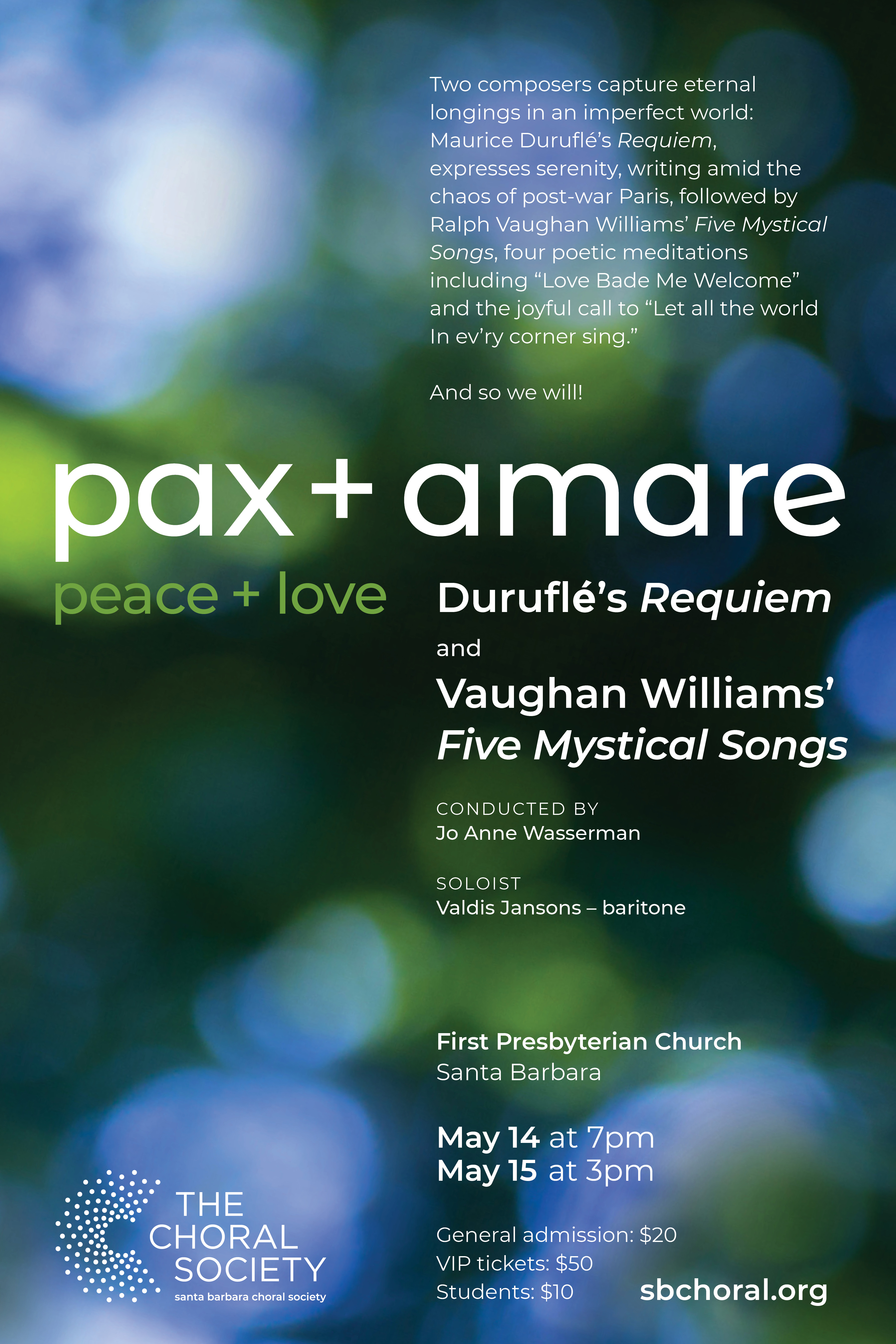 Arts
Best Bet
Music
Performance
First Presbyterian Church
**Events may have been canceled or postponed. Please contact the venue to confirm the event.
Date & Time
Sat, May 14 12:00 AM - 12:00 AM
Venue (website)
First Presbyterian Church
If you have never been to a choral music concert, The Choral Society's Pax+Amare (peace+love) concert is a wonderful opportunity to experience the embrace of the luxurious harmonies of 70 voices accompanied by an orchestra in the magnificent space of the First Presbyterian Church of Santa Barbara.
Pax+Amare or Peace+Love features Maurice Durufle's Requiem (representing the 'peace' element of the concert), and Ralph Vaughan Willliams' Five Mystical Songs (the 'love' element). Conducted by Jo Anne Wasserman. Soloist Valdis Jansons, baritone.
Venue
First Presbyterian Church
21 East Constance Avenue
Santa Barbara, CA 93105
Dates
Saturday, May 14, 7:00 p.m.
Sunday, May 15, 3:00 p.m.
Tickets
General admission tickets: $20
VIP tickets: $50
Students: $10
VIP ticket holders enjoy preferred seating and an invitation to the post-concert reception.