Start 2020 With HR Recert Credits from SBHRA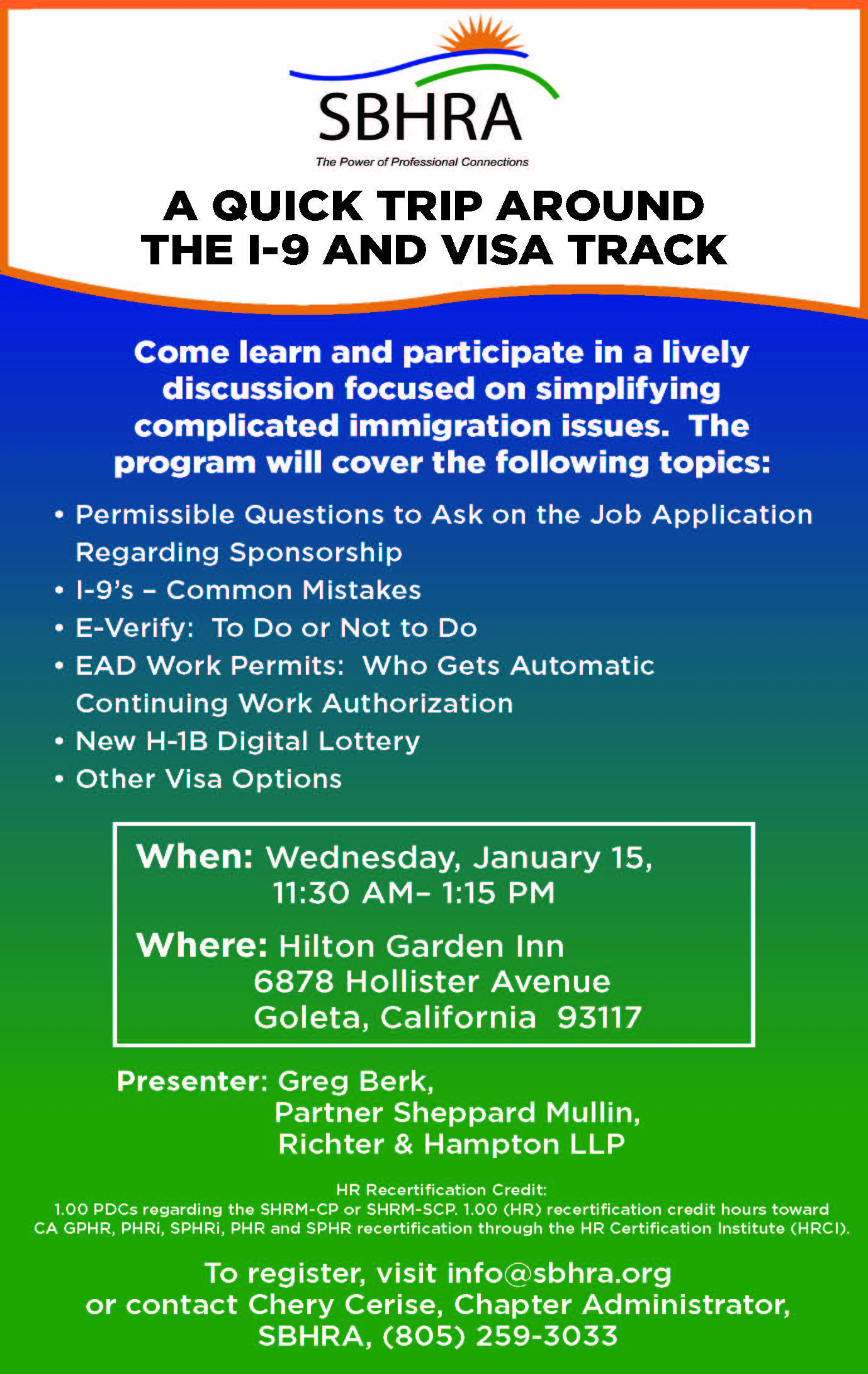 Best Bet
Business and Technology
Hilton Garden Inn
Date & Time
Wed, Jan 15 11:30 AM - 1:15 PM
Address (map)
6878 Hollister Avenue, Goleta, CA 93117
Get A Jump On HR Recertification Credits and Brush Up On Complicated Immigration Issues
Join in a lively discussion focused on the following topics:
Permissible questions to ask on the job application regarding sponsorship
I-9's: Common Mistakes
E-Verify: To Do or Not To Do
EAD Work Permits: Who Gets Automatic Continuing Work Authorization
New H-1B Digital Lottery
Other Visa Options
Our learning objective: To provide attendees with a legal update on visa and work permit considerations and other immigration matters.
Lunch provided! Wed. January 15, 2020 from 11:30 AM to 1:15 PM at the Hilton Garden Inn, 6878 Hollister Ave., Goleta.
Registration Deadline is January 10, 2002. Sign Up Today at https://www.sbhra.org/events/EventDetails.aspx?id=1314836&group=