Sun Salutations, Shop & Sip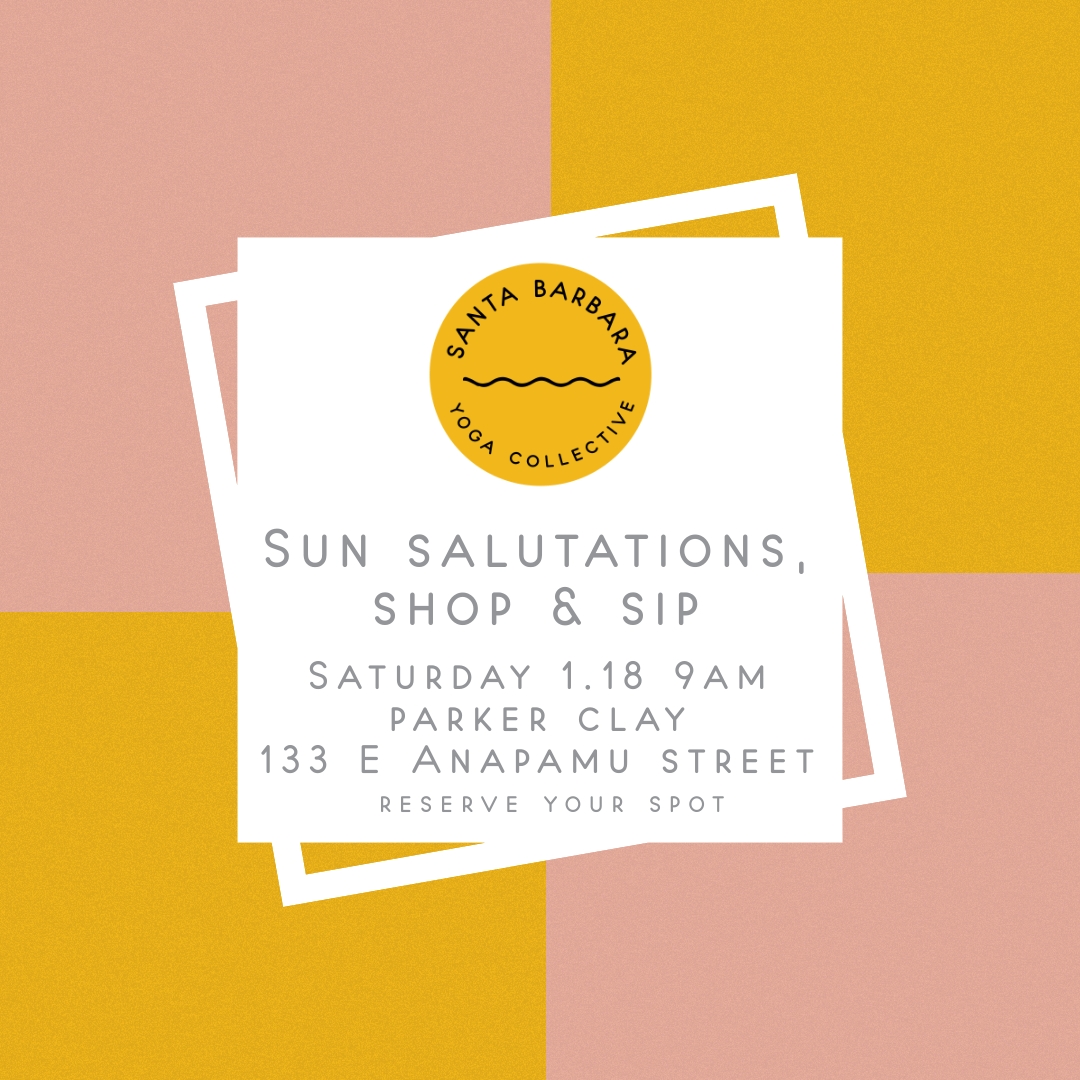 Best Bet
Yoga
Parker Clay
Date & Time
Sat, Jan 18 9:00 AM - 10:00 AM
Join us for a yoga class at Parker Clay led by the fabulous ladies of Santa Barbara Yoga Collective!
Class is $10 and includes your choice of rose or a glass of kombucha.
Yoga class participants will be able to enjoy an exclusive special discount as they sip on their beverage!
Its sure to be a great morning, don't miss out!