"On-the-Hoof" Sketching with Artist Tansy Hargan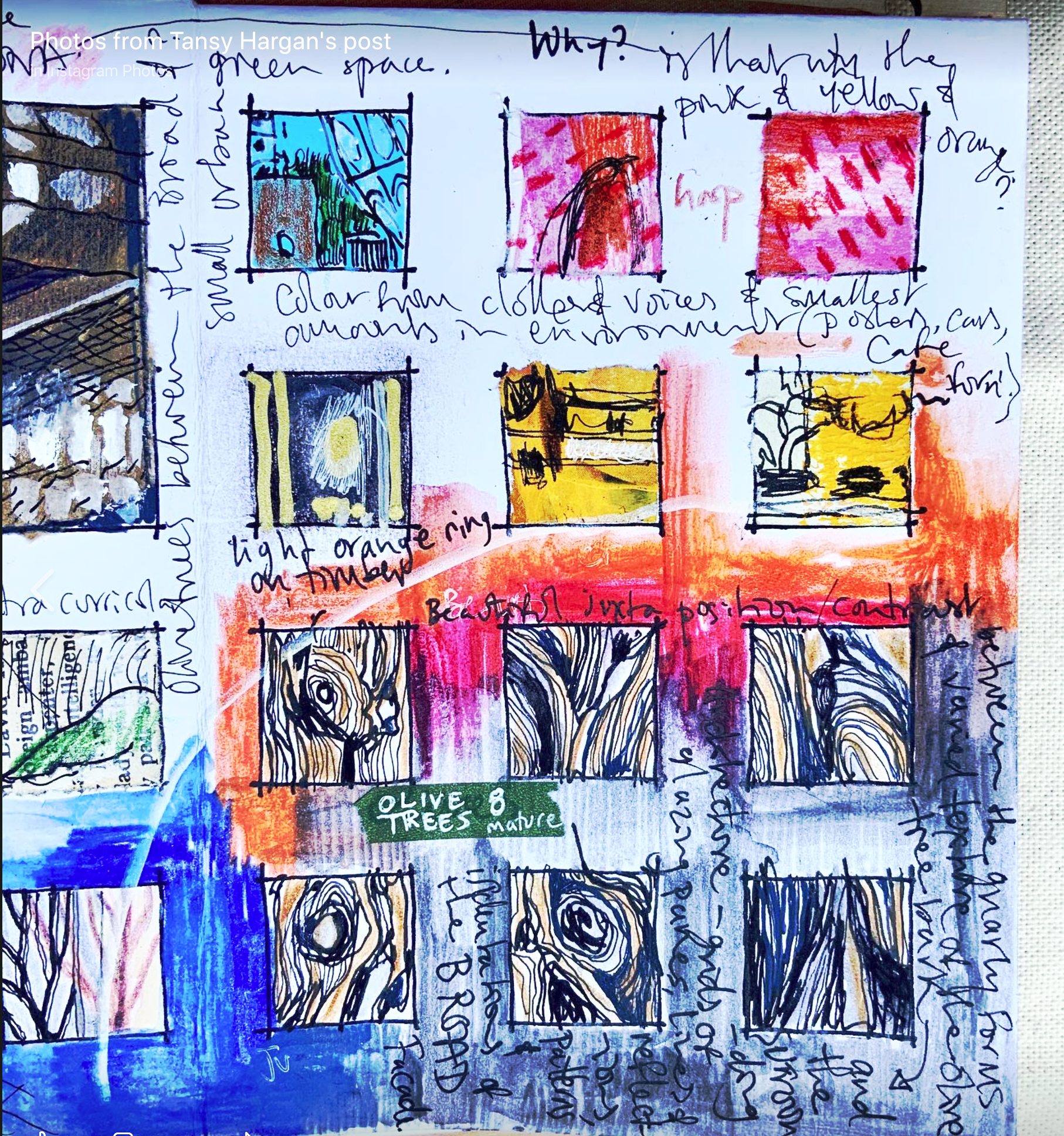 Arts
Best Bet
Santa Barbara
Date & Time
Sat, Jan 18 10:00 AM - 12:30 PM
Sat, Jan 18 1:30 PM - 4:00 PM
Sun, Jan 19 10:00 AM - 12:30 PM
Sun, Jan 19 1:30 PM - 4:00 PM
Address (map)
1100 Anacapa Street Santa Barbara, CA 93101
Meet Tansy Hargan, British artist, educator, and landscape architect for four short Mixed Media Thumbnail Sketching workshops.
Check the website for three additional pop-up locations around town  Saturday and Sunday, January 18 and 19!
 Who is invited: Age 18+ with any level of art skill who wish to observe, explore, and be inspired.
I'll show you how to use viewfinders; select & crop multiple compositions; quickly record grids across a sketchbook.  Experience the momentum of the thumbnail method-super-productive, immersive, time on site, generating a stash of scenes, abstractions, sensory information, notes, color pairings, lines & forms.
Materials: Everything you need will be provided including custom-made sketchbooks, use of unique artboards/viewfinders & drawing media.
39K IG followers @palimpsestparade
Visit the website to see individual workshop details and to find ticket link:
Sat, January 18, 2020
10am-12:30pm
Superior Court of California County of Santa Barbara
1100 Anacapa St.
Santa Barbara, CA 93101
Saturday, January 18, 2020
1:30-4pm
El Presidio de Santa Bárbara State Historic Park
123 East Canon Perdido St.
Sunday, January 19, 2020
10am-12:30pm
Stearns Wharf
217 Stearns Wharf
Sunday, January 19, 2020
1:30-4pm
Moreton Bay Fig Tree
Chapala & Montecito Sts.