Last Wednesday's online and interactive forum of Santa Barbara City Council candidates was a resounding success, as more than 200 citizens turned on their computers to watch the streaming web video, with about 60 of those participating in the accompanying chat board by suggesting questions and commenting on the candidates' answers. Altogether, the online "attendance" at The People's Forum — which was powered by CaliforniaStreamin.com and co-sponsored by the Citizens Planning Association — was far greater than any of the crowds at the more than one dozen traditional in-person candidate debates that have already occurred for this year's election.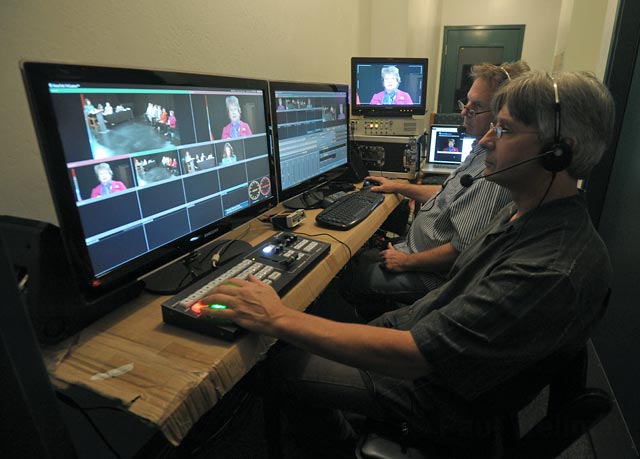 But since The Independent was the media sponsor, we don't expect you to just take our word for it, so here's what some viewers thought. "This kind of forum is intense from this side, and revelatory," said GPGregory-1, later adding, "This is a really fine way to help us voter folk at home." Truebluebr opined, "One thing about this forum is that it definitely shows what candidates have thought about their stance on a wide variety of issues that they would face the city council." And oldvoice applauded the efforts as well, offering, "Thanks for a good job. Tough crowd. Democracy rules."
Those were just three of the 60 active chat board participants, and online metrics showed that another 170 people watched at least some of the streaming video, which featured six of the 10 candidates for city council answering viewers' questions. The two-hour format only allowed for one-minute answers, so the forum covered a wide range of civic issues, from affordable housing, density, and wages to immigration and the environment. It kept the candidates constantly on their toes.
"The potential for this kind of interactive forum is huge," said city councilmember Dale Francisco, who participated in the forum as part of his reelection campaign. "Far more people can participate than is usually the case in a bricks and mortar forum."
First-time city council candidate Cathy Murillo agreed. "It was important for candidates to take questions directly from voters, right on the spot. Some of the questions were not asked in other forums!" she explained. "I heard that the chat comments were lively and pointed toward the candidates' statements. It must have been fun for the audience, and I hope it was revealing as to the candidates personalities and positions."
"This online interactive forum is a convenient way for citizens to get involved and learn about our city leaders so they can make informed voting decisions," said event producer Pam Brandon, a board member at the Citizens Planning Association. "That's one of the goals of Citizens Planning Association: to educate citizens and encourage them to get involved."
Brandon donated her time and services to make the event happen, as did CaliforniaStreamin.com producers Dave Jenkins and Stan Taylor, not to mention an entire production crew of volunteers. But Taylor was happy to take part, explaining, "The best thing about an internet-based forum is it allows unlimited viewers to attend an event from the comfort of their homes. Through a live chat, anyone with Internet access can get involved."
Thankfully, Santa Barbarans tuned into this 21st century version of the political debate. That means you can expect more of these forums in the future.