The Republican tax bill was on the minds of nearly a hundred students and staff at UC Santa Barbara on Monday, as they turned out in droves to listen to a panel of regional and campus leaders, including Congressman Salud Carbajal, talk about the pending legislation.
Undergraduate and graduate students are most concerned about the bill's plans to rid deductions for student loan interest payments and tax exemptions on tuition waivers. Graduate students typically receive funding from a mix of fellowships, teaching appointments, and research stipends to pay for tuition. If they teach, their universities typically waive their tuition.
In the Graduate Student Association Lounge, an overflowing crowd peppered Carbajal with questions about how the bill, which is up for a vote this week in the U.S. Senate, was created and what can be done to reform it. Carbajal, who has said in the past that bipartisanship is key to reform, told listeners Monday that the tax bill was created in private and "sprung" on Congress without following regular protocols.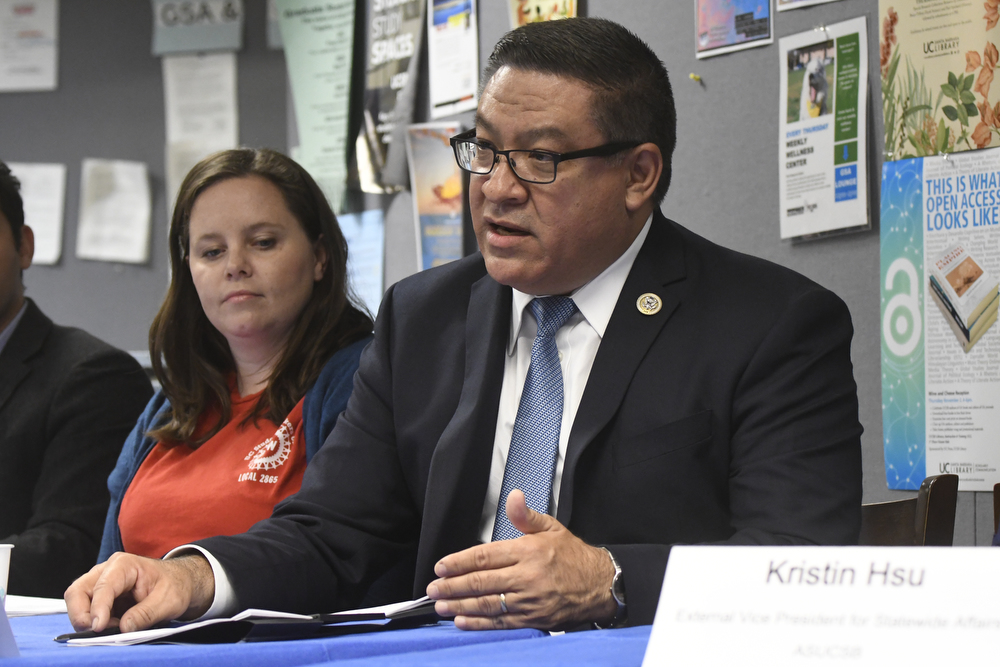 By Paul Wellman