Our elderly neighbors are staying engaged, both mentally and socially, thanks to Santa Barbara City College's popular Vitality Program, which sends 15 instructors to 18 different facilities across town to deliver lessons in art, music, body and mind, traveling, and current events.
"What makes Vitality so special is that we send teachers who are trained in working with older adults straight to them," said Jeanette Chian, the associate director of the School of Extended Learning. "So many of them are unable to get to our campuses, so they wouldn't have had a chance to participate in the classes if this program didn't exist."
Under the umbrella of SBCC's Extended Learning, the Vitality Program was launched in 2017. Currently, there are more than 60 tuition-free courses being offered to adults living in independent, assisted, and memory-care facilities on the South Coast. Anyone 14 years old and older may attend, so the children and grandchildren of residents can take the class with their loved one.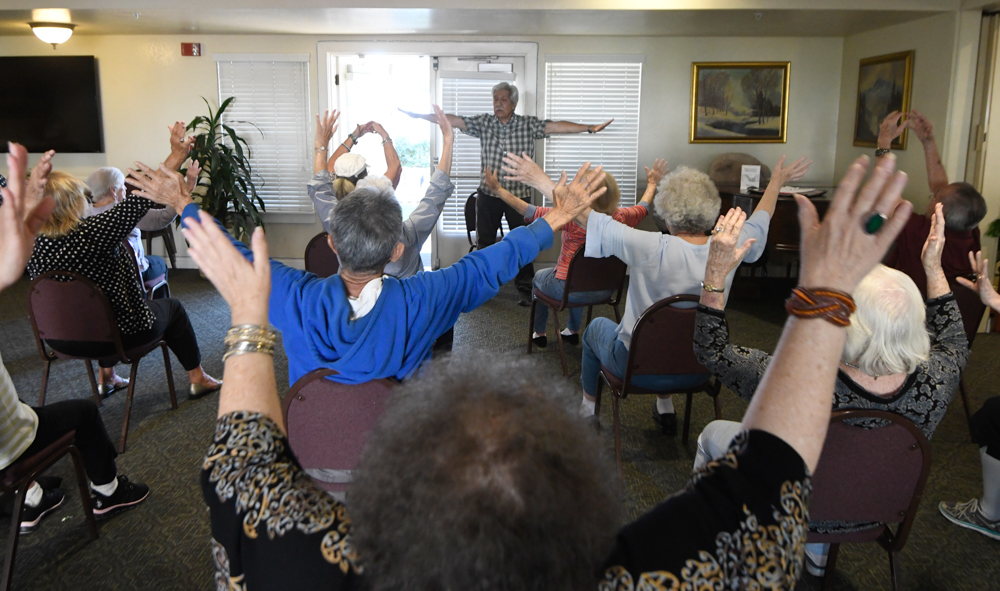 By Paul Wellman