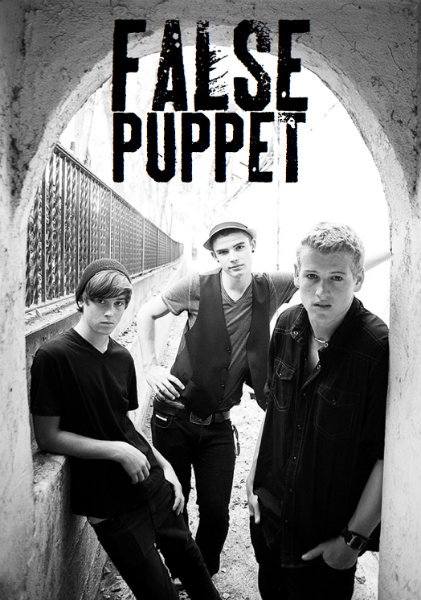 False Puppet

"Bring Back Yesterday"
"Perfect Jealousy"

Musicians
Genres: Alternative, Pop, Rock
Sound description: High energy pop/punk infused rock and roll!
RIYL: Rock music
Web site: http://www.falsepuppet.com/
Email: sbchickenranch@cox.net
History
Formed in 2009 when brothers Tyler and Brennan Benko (guitar and drums respectively) joined forces with longtime friend Channing Peake (bass) to create this rock trio. False Puppet quickly rose from teen band sensation to full fledged band on the rise. From humble beginnings as two time winners of Santa Barbara's Battle of The Bands competition the band has gone on to perform at last years "Vans Warped Tour" with appearances at House of Blues Hollywood and Anaheim, Downtown Disney, The Mint and many more. With a fast growing fanatic and loyal fan following look for big things from these local teens in the near future.
Upcoming shows
None scheduled
Formed
2009, Santa Barbara, CA
Influences
Everything we hear
Current status
False Puppet is currently touring California and working with producer Ronnie King (The Offspring, Mariah Carey) to release 4 more original songs that they recorded this summer.