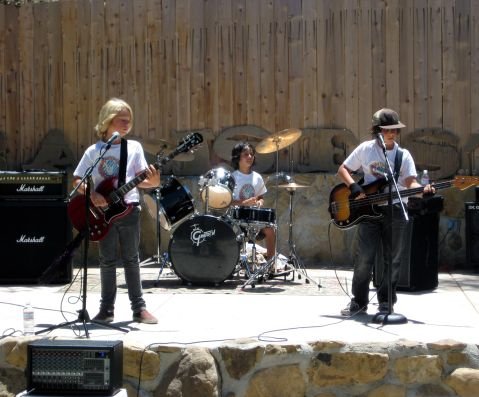 The Resistance

"Careless of I"
"Realize"

Musicians
Genre: Alternative Rock
Email: rebeccacholland@hotmail.com
History
Formed in 2007 by three 10-year-old friends. All of The Resistance's bandmembers are now 11. The band writes its own lyrics and music. They have performed live at Paradise Store and at the Roosevelt School Talent Show. They can soon be seen and heard at several upcoming birthday parties around town.
Upcoming shows
None scheduled
Formed
2007, Santa Barbara, CA
Influences
Arctic Monkeys, Coldplay, Black Sabbath, Led Zeppelin, The Who, Tokyo Police Club, REM