It began on the great American family road trip; my love of the pure and wild beauty of Yellowstone National Park. Within its two million acres 10,000 geothermal features (geysers, bubbling mudpots, boiling hot springs, and fumaroles) cook day and night and still mystify me. Its snow-capped mountains, 67 mammal species (and their newborn), and enormous blue skies still dazzle. Founded in 1872 after the Hayden expedition verified tales of its other-worldy wonders this great-grandaddy of all national parks (first in America and in the world) is still a heart-stopper today. Its man-made features hold magic too; the recently renovated Old Faithful Inn (built 1904), emanates a palpable electricity in its cathedral high seven-story lobby as visitors embark on their own expeditions.
Yellowstone Park was created as a "pleasuring ground for the people of the world" and to preserve its wild nature. Founded after Native American inhabitants were moved to reservations, it's been, "inadvertently portrayed as a vacant wilderness," said park cultural anthropologist, Rosemary Sucec. Prior to European contact at least 26 American Indian tribes lived here if only seasonally. Notably, three believed their people originated in this land. Today the National Park Service's stewardship helps facilitate tribal members reclaim some of their heritage. As one elder said, "You are helping us to re-visit our sites, retell our history and events. You are perpetuating Crow ways and identities."
Visiting this dynamic virtually unspoiled land, which I believe is inherently sacred, I am recharged. According to Richard Louv, author of Last Child in the Woods, National Parks Special Edition, we all-especially children-need connection with nature to remain healthy. Data links a lack of nature to obesity, depression, and attention disorders in children. He wrote, "The children and nature movement is fueled by this fundamental idea: the child in nature is an endangered species, and the health of children and the health of the Earth are inseparable." This edition includes 100 Actions We Can Take.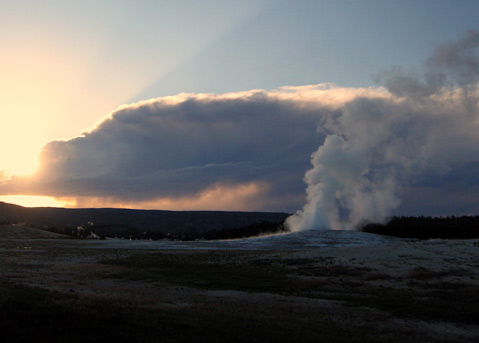 Anne Eauclee