BLESSED AIRWAVES, A WORTHY CAUSE: November 13, 2008, has already gone down as a night of infamy for Santa Barbarans, especially anyone with a personal connection to victims of the Tea Fire (a truly six-degrees-or-less-style panorama). On that night, many of us in the flatlands saw our local media put to the test on short notice. We sought out sources of info on the unpredictable and fast-motion progress of the fickle fire.
It was possible to consult multiple real time sources at once, between commercial-suspended coverage on KEYT, KTYD, this newspaper's regular updates (thank you, Ethan Stewart), and our proudly independent radio sources, KCSB (91.9 FM). That station, in fact, went beyond the call of duty, extending coverage for many days, and suspending the fund drive planned for that time period. The station's all-important fund drive was postponed until this week, and there are few worthier causes, especially in an age when independent media is imperiled by Wall Street's trickle-down terrorism.
A few favorite shows for this longtime listener (and former-and future?-deejay): the great and venerable "India Show" on Saturday afternoons, "Roots to the Source" on Sunday afternoon, the fun-loving lo-fi "5432 Fun" on Thursday nights, and the proto-C&W bliss of "Meanwhile Back at the Ranch : " with its loveably goofball patter from a deejay fond of droppin' his "g"s and over-accentuating the "h" in words like "meanwhile."
CELLO ON THE CUSP: Renowned cellist Rohan de Saram, a contemporary music specialist, passed through the area recently on short notice, thanks to the advocacy of Corwin Chair Clarence Barlow. Those who caught the cellist in an afternoon lecture and evening performance at UCSB's Geiringer Hall heard a refined and specialized slice of modern musicality from the cello division. Although it's always dangerous to reduce a veteran, worldly musician's resume to simplified essentials, de Saram's career is highlighted by his role in the Arditti Quartet and as the dedicatee of Luciano Berio's final finished work, Sequenza IVX. The Arditti, which de Saram departed from in 2005 to pursue other projects, is widely acknowledged to be royalty in terms of contemporary music in the string quartet world (the Kronos is in a world of its own).
Berio's piece, completed shortly before the composer's death in 2003, was performed at Geiringer Hall in all its unique and player-specific glory. Berio was intrigued by de Saram's connection to the percussion tradition of his native Sri Lanka, and interspersed percussive rhythms, tapped out on the cello body and strings, with nuances of harmonics and timbral eddies. Also on de Saram's fascinating program was a piece by another late, great 20th century composer, Iannis Xenakis, who once graced UCSB with his presence as a lecturer many moons ago, during William Kraft's tenure in the Corwin Chair.
For anyone interested in the contemporary music pulse, or the electronic-cum-computer music world, mark your calendars for the next important event brought to town by Barlow: a three-day electroacoustic festival, February 20-22, featuring legends John Chowning, Max Mathews, Gerald Bennett, and Jean-Claude Risset.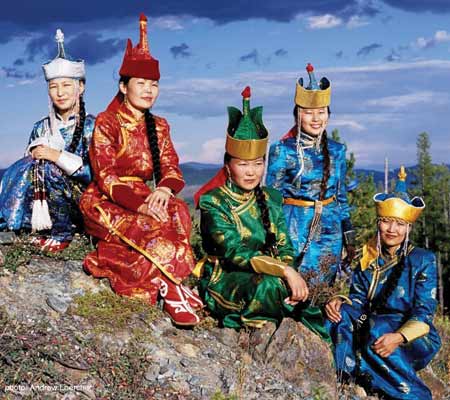 Andrew Loercher