This August, one of the nation's first no-kill animal shelters is celebrating its 20th anniversary-and it's right here in Santa Barbara. Animal Shelter Assistance Program (ASAP) is a nonprofit organization that cares for an average of 1,000 cats and kittens annually, who are awaiting adoption at the Santa Barbara County Animal Shelter.
ASAP was founded in 1989 by a group of volunteers who assumed responsibility for the care of all adoptable cats taken in by the Santa Barbara County Animal Shelter. Within 15 months of being established, ASAP became the first organization within a municipal shelter to stop killing adoptable cats for the purpose of population control.
Angela Walters Rockwell, board president of ASAP, proudly asserted: "ASAP began with a central goal of attempting to eliminate the killing of adoptable cats, something that had never been done by a municipal shelter. Looking back at all that ASAP has accomplished during the past 20 years, not only has that goal been achieved, but the standard by which ASAP holds itself accountable keeps getting higher-and the dedicated volunteers continue to rise to meet the challenges with hard work, enthusiasm, and the knowledge that tens of thousands of cats have been saved through their efforts."
ASAP is not your typical animal shelter. It is a warm, inviting environment with homeless cats that actually seem content living in a state-of-the-art facility complete with 226 cages. ASAP is equipped with three outdoor runs as well as a surgery room, a room for sick cats, and an isolation room.
Each feline that comes to ASAP is given a full medical evaluation before being placed for adoption. Included in the medical evaluation is spay or neuter surgery, flea treatment, vaccinations, de-worming, testing for Feline Leukemia and Feline Immunodeficiency Virus, and a full blood panel evaluation for cats older than 10.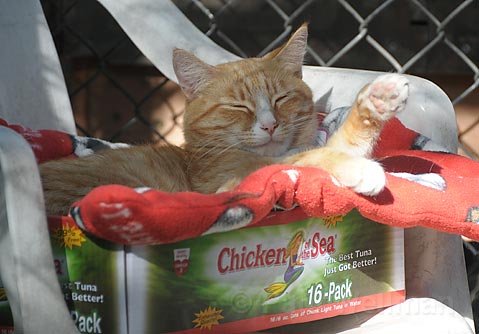 By Paul Wellman