Living
Caring for Cats
ASAP Celebrates Its 20th
This August, one of the nation's first no-kill animal shelters is celebrating its 20th anniversary-and it's right here in Santa Barbara. Animal Shelter Assistance Program (ASAP) is a nonprofit organization that cares for an average of 1,000 cats and kittens annually, who are awaiting adoption at the Santa Barbara County Animal Shelter.
ASAP was founded in 1989 by a group of volunteers who assumed responsibility for the care of all adoptable cats taken in by the Santa Barbara County Animal Shelter. Within 15 months of being established, ASAP became the first organization within a municipal shelter to stop killing adoptable cats for the purpose of population control.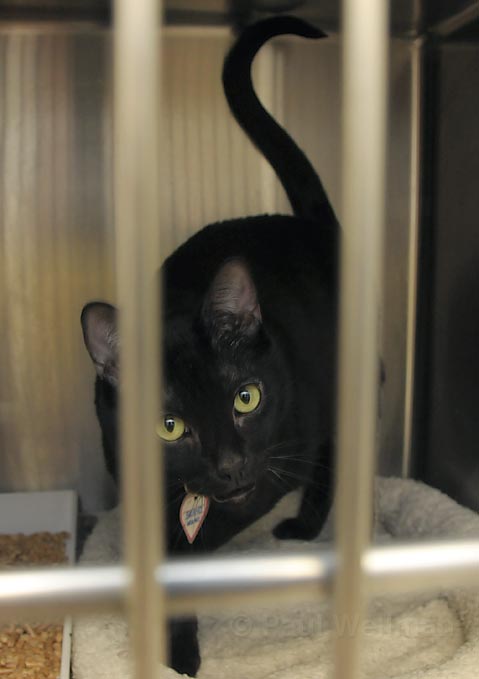 Angela Walters Rockwell, board president of ASAP, proudly asserted: "ASAP began with a central goal of attempting to eliminate the killing of adoptable cats, something that had never been done by a municipal shelter. Looking back at all that ASAP has accomplished during the past 20 years, not only has that goal been achieved, but the standard by which ASAP holds itself accountable keeps getting higher-and the dedicated volunteers continue to rise to meet the challenges with hard work, enthusiasm, and the knowledge that tens of thousands of cats have been saved through their efforts."
ASAP is not your typical animal shelter. It is a warm, inviting environment with homeless cats that actually seem content living in a state-of-the-art facility complete with 226 cages. ASAP is equipped with three outdoor runs as well as a surgery room, a room for sick cats, and an isolation room.
Each feline that comes to ASAP is given a full medical evaluation before being placed for adoption. Included in the medical evaluation is spay or neuter surgery, flea treatment, vaccinations, de-worming, testing for Feline Leukemia and Feline Immunodeficiency Virus, and a full blood panel evaluation for cats older than 10.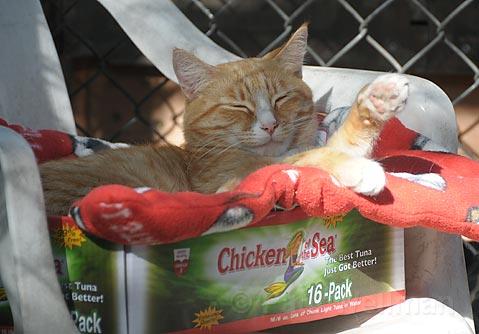 Michael Stichler of Santa Barbara came to ASAP looking for a young cat. His intentions soon changed when he saw Kobe. Kobe is a seven-year-old male who Stichler said charmed him to no end. Stichler even contacted ASAP after the adoption to thank them for the care they gave Kobe and for allowing him a second chance. "ASAP took great care of Kobe, and we feel fortunate to have adopted him," said Stichler. "He's adjusted extremely well for a seven-year-old cat. I think that part of that was related to the love he got while in residency at the ASAP facility. ASAP is a very deserving and valuable organization."
Although ASAP averages 800 successful adoptions each year, the economic downturn has affected them. According to one boardmember, ASAP typically has about 40 cats in February and March, usually a slow time of year for incoming felines. However, this year they have more than 100. In addition, there are more than a dozen kittens in foster care. Plus, almost 100 fewer cats were adopted in 2008 than were adopted in 2007.
ASAP has a great program for those who want to help but who don't have room for another cat in their life. For $30, you can sponsor a shelter cat at ASAP. The money helps provide food, shelter, and veterinary care for your sponsored cat while he or she awaits adoption into a permanent home. As a sponsor, you receive a certificate with a picture of your sponsored cat, along with ASAP's newsletter and a postcard notification when your sponsored kitty is adopted. To sponsor a cat, visit ASAP in person or email them at asapcats@yahoo.com.
Another way to help ASAP is to volunteer your time. Interested folks can contact Volunteer Coordinator Lisa Lane at 681-4397 or asap.volunteercoordinator@gmail.com.
If you are thinking of adopting a cat or kitten, stop by the facility at 5473 Overpass Road (off Patterson Avenue) during regular business hours (Mon.-Fri., 9am-4:30pm; Sat., 10am-4pm; closed Sundays). Or you can check out their adoptable cats at asapcats.org.
Dogs and Bunnies
Don't forget about all the dogs and bunnies that need homes, too! K-9 PALs (K9 Placement and Assistance League) and B.U.N.S. (Bunnies Urgently Needing Shelter) are both right next door to ASAP at the Santa Barbara County Animal Shelter.
K-9 PALs is an all-volunteer non-profit organization working on behalf of the abandoned dogs at the Santa Barbara County Animal Shelter. Visit K-9 PALs at 5399 Overpass Rd. in Goleta. Adoption hours are Mon.-Fri., 9 a.m.-4:30 p.m., and Sat., 10 a.m.-3:30 p.m. You can see all their adoptable dogs online at k9pals.org
B.U.N.S. is a volunteer organization that cares for abandoned rabbits. Not only does B.U.N.S. find permanent, loving homes for homeless rabbits, but they also help educate the public on rabbit care. B.U.N.S. is located at 5473 Overpass Rd. in Goleta. You can see all their adoptable rabbits online at bunssb.org
Adoptable Pet of the Week
Jethro is a three-year-old, 53 lb., Bluetick Coonhound. He's a sweet, friendly character who loves people and will make a great pet. Being a hound, his nose is to the ground a lot and he has his breed's typical prey drive. Jethro likes other dogs and kids three and up, but cats, not so much. He's hoping for active, committed folks who love the outdoors. Breed experience would be a real plus.
Visit Jethro and all his friends at K-9 PALS at the Santa Barbara County Animal Shelter, 5473 Overpass Rd., 681-4369 or online at k9pals.org.