With 20 concert seasons and 460 shows in the bag, Sam Scranton is finally calling it quits as executive director of the Santa Barbara Bowl, which he helped save from economic ruin while turning it into one of the most celebrated venues in modern rock 'n' roll history.
"I think it's time," said Scranton, who first worked as a general manager at the Bowl during the 1979 season and then, with friends Patrick Davis and Steve Cloud, started the nonprofit S.B. Bowl Foundation the following year, which rescued the Santa Barbara County-owned property. "For the better part of the last 30 years, I've been working on this project."
After years of fundraising via legendary New Year's Eve parties, political wrangling, and a return to the general manager job in 1991, Scranton's team took over management of the Bowl in 1994 after the long-running Old Spanish Days lease expired. The foundation under Scranton's leadership has since raised and spent nearly $25 million on renovations and improvements to the 4,000-seat venue, including the installation of a new roof, remodeled bathrooms and dressing rooms, and the creation of the VIP terrace.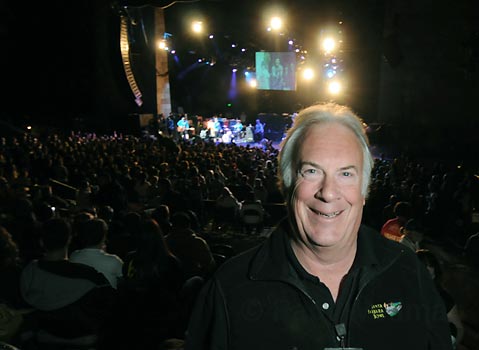 By Paul Wellman