Something new is shaking up Santa Barbara's two-wheeled sprocket world, bringing a whole different vibe that's both playful and practical. Conspicuously absent is the grim asceticism and macho elitism that's wafted off cyclists of yore, the hard-core old-school riders for whom performance and efficiency were the ultimate virtues. Instead, now dominating the cycle scene is an effervescent fusion of fun, fashion, and functionality.
"Not so long ago, the message from the cycling community was, 'This is what people need to do,'" said Ed France, founder of BiCi Centro and executive director of the Santa Barbara Bicycle Coalition, "but nobody responds to that approach. Now, we're having events because they're fun." And the results, he said, speak for themselves. "It used to be we had to pull teeth to get people to come out; now they're upset if they miss one."
Here's a case in point: This past weekend, the owners of Cranky's — the latest new bike shop to open on State Street — hosted an underground bike race from Santa Barbara to Santa Monica. Fifty riders showed up to make the 70-mile trek that was hyped only by word of mouth and Cranky's Web site.
Also on the calendar is the Bicycle Film Festival, a traveling, multi-centered event now entering its 10th year in existence and being held for the first time in Santa Barbara this weekend. The films celebrate bicycle culture writ large, rather than the raw athleticism of cycling as a sport. (See box for complete info.)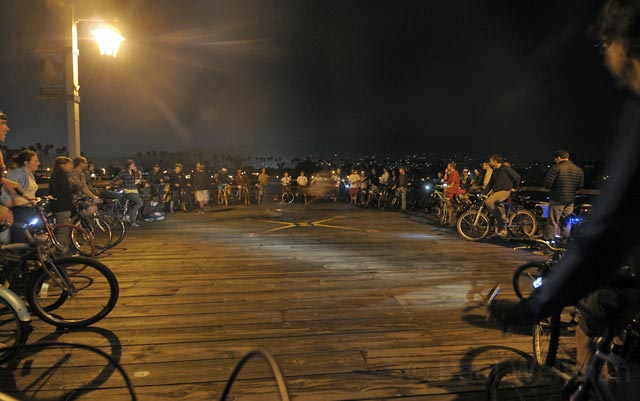 By Paul Wellman