I was getting the plastic key card out of my pocket, having just arrived at my room for the evening, when a large dog trotted around the corner, no owner in sight. He eyed me, stopped at the bushes, and took a dump.
So life goes at the Motel 6 in Carpinteria ​— ​located at 4200 Via Real ​— ​where pets are welcome, vending machines offer Playboy condoms next to Pepto-Bismol and extra-thin pretzels, and guests can't stay for more than 28 consecutive days.
The motel is one of two Motel 6s in Carpinteria, the other on Carpinteria Avenue. Two weeks before my visit, Sheriff's deputies were called after a long-term resident was stabbed in front of his room at around 10:15 p.m. The suspect, who knew the victim, got away and is still at large. The incident brought to mind ​— ​at least anecdotally ​— ​a cluster of recent activity at the motel, so The Santa Barbara Independent decided to check it out for ourselves. Accompanied by our photographer, my roommate, and a black light, I headed a few miles south.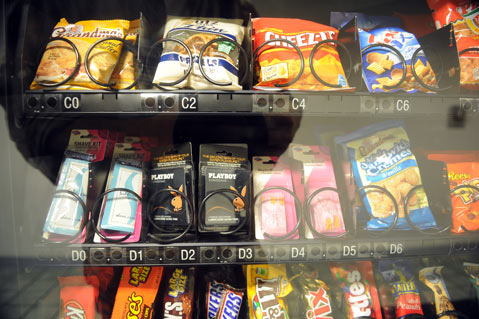 By Paul Wellman