The Santa Barbara Grand Jury has indicted two women for the murder of Solvang resident Heidi Good in March 2013, District Attorney Joyce Dudley announced yesterday. Good was suffering from the advanced stages of ALS when she was allegedly killed.
One of the indicted women is Good's mother, 89-year-old Marjorie, who is being held in County Jail on $1 million bail. The other is Wanda Nelson, who was arrested in New York and will soon be extradited to Santa Barbara.
Dudley said 33 witnesses provided testimony to the Grand Jury. It also received the results of a Sheriff's investigation. The transcript of the Grand Jury hearing will become public in 20 days unless the court orders that it be sealed. Heidi's husband and two children also reportedly provided testimony.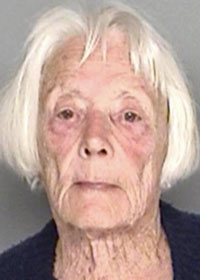 SBSO