A recent UCSB study revealed the 2010 Deepwater Horizon oil spill in the Gulf of Mexico created long-term effects that prove detrimental to underwater food webs and deep-water fish and coral.
Within a few weeks of the spill, scientists concluded there was no detectible oil in surface waters. However, UCSB Marine Science Institute oceanographer Uta Passow and other scientists have discovered that contaminants from the oil spill still linger on the subsurface of the water. After more research was conducted on the mechanisms transporting petroleum hydrocarbons to the ocean floor, it was also found that remnants of the oil — combined with microscopic algae and other marine debris — creates what's called a "dirty blizzard," which sinks to the seafloor.
"This sedimentation is primarily due to marine snow — so-called dust bunnies of the
ocean — composed of tiny phytoplankton, zooplankton feces, mucus, and other debris that sinks and carries with it suspended or dissolved substances," Passow told The UCSB Current.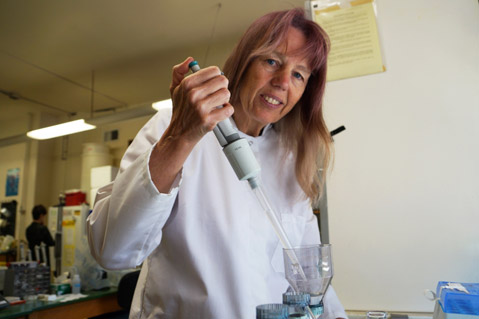 Sonia Fernandez