I want to take a moment to appreciate the Chamber for their partnership over the years to host this event. I'm very pleased to present my final address here in the heart of the city at the historic Lobero Theatre, California's oldest continuously operating theater and one of our iconic cultural arts institutions. First, let me introduce my colleagues on the City Council: Mayor Pro Tem Jason Dominguez, Councilmember Bendy White, Councilmember Frank Hotchkiss, Councilmember Randy Rowse, Councilmember Cathy Murillo, and Councilmember Gregg Hart.
It's been an honor to lead our weekly council meetings at City Hall with this group of highly dedicated public servants, all who share a passion for our community. I'm also joined by the city's impressive and talented executive management team. Please welcome: City Administrator Paul Casey, City Attorney Ariel Calonne, Assistant City Administrator Pam Antil, Fire Chief Pat McElroy, Finance Director Bob Samario, Waterfront Director Scott Riedman, Public Works Director Rebecca Bjork, Community Development Director George Buell, Airport Director Hazel Johns, Administrative Services Director Kristy Schmidt, Parks and Recreation Director Jill Zachary, Library Director Jessica Cadiente, and our newest department head: Police Chief Lori Luhnow. Together, working with the many community leaders and partnerships I see in this room this morning, our city is vibrant, exciting and ready to take on the challenges that lie ahead. Over the last year, we've completed a number of really cool projects and are poised to complete many others.
In fact, everywhere we look throughout the city, we are generating new momentum by completing long-term projects and unveiling fresh new concepts. We also feel the outside pressure of state takeaways of our local funding and issues that are affecting cities throughout the country: increasing affordable housing; addressing homelessness; maintaining a strong and vibrant downtown core; protecting our environment; providing safe and healthy options for kids and families; and investing in our vital facilities and crumbling roadways. We're in this together and it is imperative that we leverage our skills and talents more than ever.
After only two short months, we've watched a new presidential administration sign executive orders and present a federal budget proposal that would dismantle programs that are critical in providing core services and funding for people in cities throughout the nation. I'm proud that as part of the U.S. Conference of Mayors, I had the opportunity earlier this month to join a bipartisan group of over 60 mayors talking to leaders both on Capitol Hill and from the president's administration on key issues. They included providing infrastructure funding for roads, bridges and water supply directly to cities; protecting tax-exempt municipal bonds to pay for capital projects; saving the Community Development Block Grant program that invests in economic development and basic shelter, housing and safety programs; relaying our collective concerns on providing public safety to all residents in the midst of uncertainty and fear; and protecting federal funding for our cultural economy, the arts and humanities.
No matter how you voted or whether you support recent actions at the federal level, I think everyone can agree we are in a new era and these are uncertain times for local governments. We cannot rely on the state and federal funding or support we've received in the past. We must become more self-reliant and resilient. In fact, the old adage "Think Globally, Act Locally" is perhaps more true today than ever.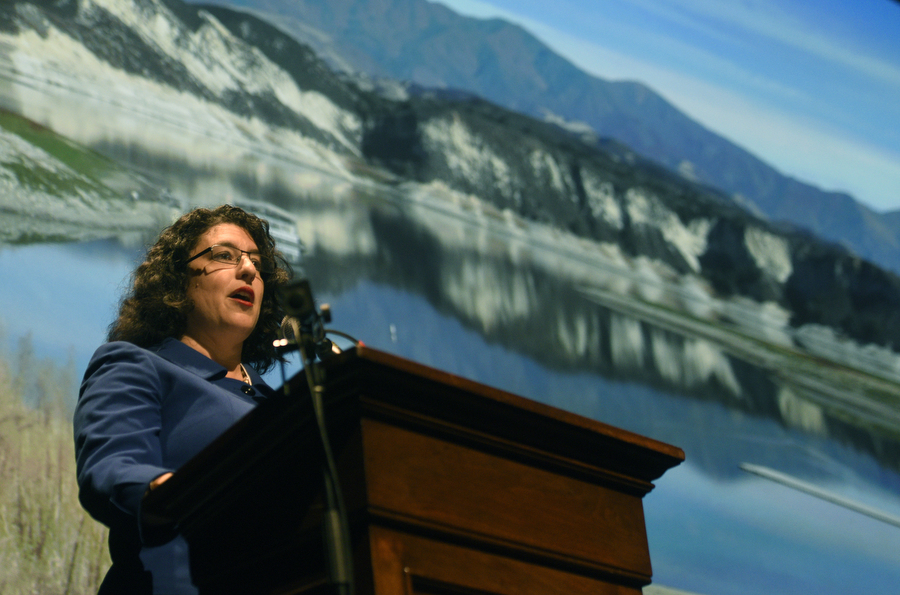 By Paul Wellman