Several hundred chanting, sign-waving, and mostly well-mannered protesters rallied Monday evening outside the Reagan Ranch Center on lower State Street to greet Ryan Zinke, President Donald Trump's newly appointed secretary of the Department of the Interior (DOI).
Chants of "Keep oil out!" and "Keep public lands public!" summed up crowd sentiment in light of Zinke's recent comments to energy industry executives that an "offshore drilling directive is set to be issued soon," according to Alena Simon, an organizer with Food & Water Watch. Regarding the latter rallying call, Zinke told the privately invited audience that "the president and I both agree that we're not going to sell or transfer public land." He added, "But we are going to manage our land."
A major factor of Zinke's overhauled management of DOI's holdings ​— ​which stretch from the Virgin Islands to remote Alaska to American Samoa and comprise 75 percent of federal public lands ​— ​calls for a cultural shift away from the perception that the face of DOI is "Smokey the Bear in a flak jacket with a gun," he said. "What people should see is the happy ranger.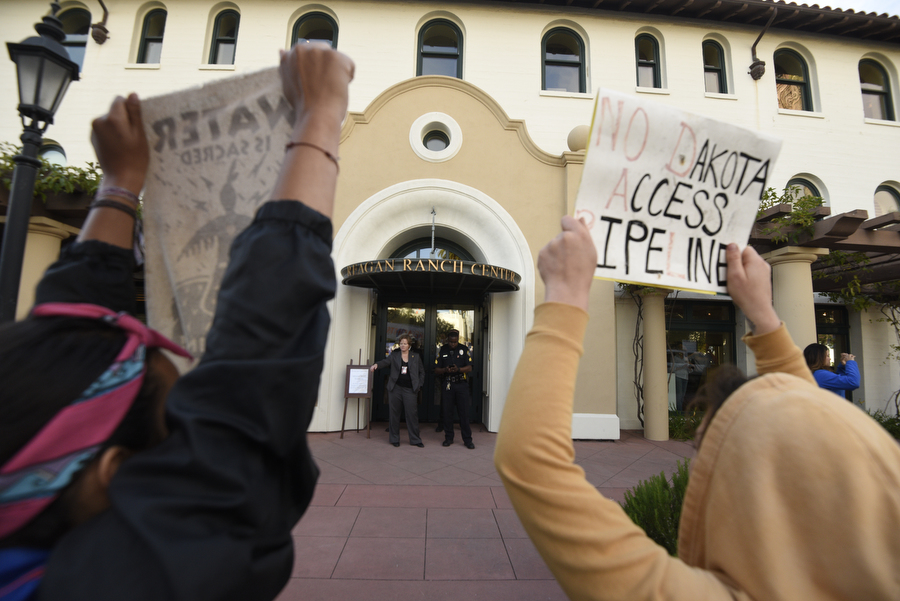 By Paul Wellman