With more than 10 inches of much-needed rain soaking Santa Barbara County, it's time to start thinking about where to go for what could potentially be a spectacular wildflower bloom.
The last great bloom was back in 2010, so it's been a long dry spell, that California drought hanging tough across Santa Barbara's diversified landscapes. Nevertheless, water is life, so here's a go-to list of wildflower hotspots, a fleeting burst of color that will surely splash across the islands, mountains, sand dunes, and front-country canyons come late March into April.
Anacapa Island: There will be island flora blooming across the entire northern chain, but for some concentrated color, head to the second smallest isle in the Channel Islands National Park. The bright, yellow flowers of the California native coreopsis can be seen from miles away while you're being transported by the Island Packers ferry. Mixed in with the annual herb are Indian paintbrush, blue dicks, and yarrow.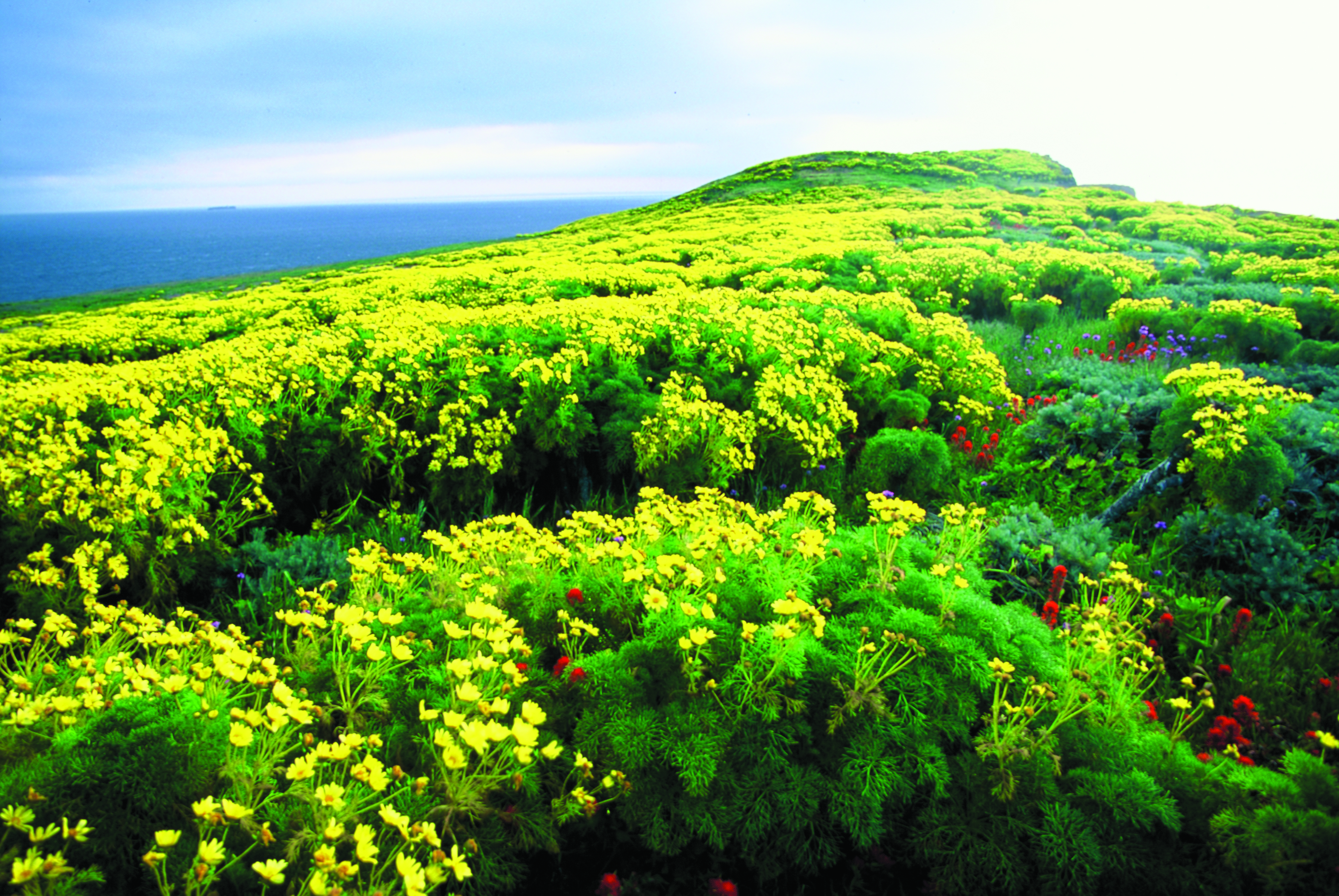 By Chuck Graham