There was no shortage of harrowing images exploding off the walls in Judge Brian Hill's courtroom during last week's preliminary hearing of Pierre Haobsh ​— ​a 27-year-old cipher ​— ​accused of killing Santa Barbara's highly regarded Chinese herbalist Dr. Henry Han; his wife, Jennie; and their young daughter, Emily, in March 2016 at their Goleta home.
Most upsetting were the autopsy photographs of Emily showing the entrance wounds where eight 22-caliber bullets penetrated her skull. The largest was in the middle of her forehead. Radiating out from each entrance wound were thin, wooden probe sticks about eight inches long, designed to demonstrate the path taken by the bullets. At the time of her death, Emily was just a few days shy of celebrating her sixth birthday.
Haobsh ​— ​clad in an orange jail jumpsuit, hands and ankles cuffed, a chain shackled around his waist ​— ​turned his head away from the images. District Attorney Joyce Dudley, who attended most of the three-day hearing, also seemed to have a hard time watching.
Ultimately, it will be up to Dudley to decide if the prosecutors, Hilary Dozer and Benjamin Ladinig, should push for the death penalty. If she chooses to do so, it will mark the first time since her 2010 election that Dudley would seek the ultimate punishment. It would also be the first death penalty deliberation in Santa Barbara County since last November, when California voted to speed up the rate at which executions are carried out and rejected another statewide ballot measure to abolish capital punishment outright. Should any subsequent Santa Barbara jury decide to send Haobsh to death row, those photos will have, no doubt, loomed large in their deliberations.
The Case for the Prosecution
Last week's preliminary hearing in Courtroom Number 2 marked the first time since the Han bodies were discovered that Santa Barbarans could learn ​— ​in any detail ​— ​the grisly facts surrounding the crime. For prosecutors and defense attorneys, these three days functioned as a macabre dress rehearsal. It's where prosecutors needed to demonstrate they'd gathered enough evidence to require Haobsh to stand trial. At issue was not guilt or innocence; there was no jury of peers. Instead, only the prosecution calls witnesses. The rules governing admissibility of evidence are greatly relaxed; hearsay, for example, is allowed. The defense attorneys ​— ​in this case Christine Voss and Mindi Boulet, seasoned veterans with the Public Defender's Office ​— ​are just allowed to cross-examine witnesses for inconsistencies or other weaknesses. Usually, law enforcement officers relay what they were told by actual witnesses. This is only the first step in the criminal proceeding. Haobsh has pleaded not guilty, and his defense lawyers have yet to begin their task of establishing reasonable doubt that Haobsh committed these murders. It's really the prosecution's show. And last week, prosecutors Ladinig ​— ​smart, tough, cocky, and respected by the defense bar ​— ​and Dozer ​— ​a high-profile veteran coming out of retirement to work an especially high-profile case ​— ​put on an exceptionally powerful show.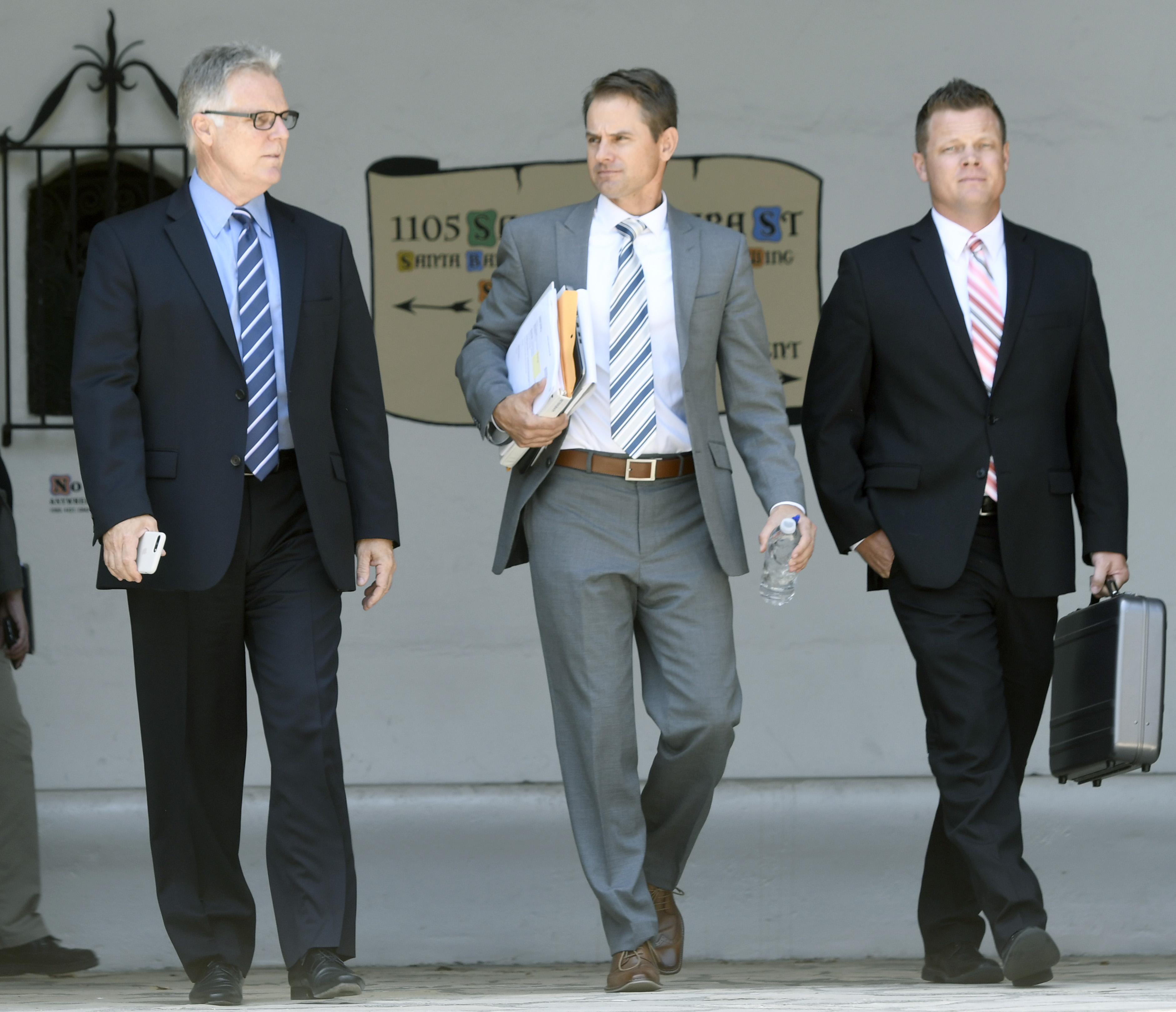 By Paul Wellman