"Four or five years ago, I started doing symphony shows, and [they were] going so well, we wanted to try to take that format to smaller markets," explained John Ondrasik, the singer/songwriter who records under the moniker Five for Fighting, who will perform March 19 at the Lobero Theatre.
Ondrasik (aka Five for Fighting) burst on the scene in the early 2000s with his mega hit songs "Superman (It's Not Easy)" and "100 Years." In the 15 years since, he has not only maintained a thriving career in music but has also branched out to public speaking gigs (check out his TEDx talk), charity work, and is even dabbling in television.
In a recent phone interview from his home in Los Angeles, Ondrasik and I spoke about writing hit songs, touring with an orchestra, adapting to the ever-changing music business, and playing for the NHL's 100th-anniversary gala, among other topics. The following are some snippets of our conversation.
Why did you decide to tour with a string quartet? Four or five years ago, I started doing symphony shows. And I had such a good time doing that, and my audience is at an age now where instead of going to a House of Blues they'd rather sit in the theater — as would I [Laughs.] — and the symphony shows were going so well we wanted to try to take that format to smaller markets. [Because] some cities don't have symphonies, it's harder to get in there, so … We kind of broke it down with a quartet. I've been very fortunate to work with world-class string players on my last two records, so I had a friend, Dave Eggar, who is Yo-Yo Ma's number two [guy], put together the quartet. We've been doing this combination of symphony shows and quartet shows, and it's just been a blast for me; it allows me to pull songs out of my catalog that I wouldn't do with a band. It's a different kind of experience for the audience, and so far people seem to really be enjoying it.
I saw you play "Superman" with the string quartet on YouTube, and it really changed the dynamic of the song. If you're blessed enough to be able to have a popular song, the reality is you're going to play that song maybe 10,000 times in your career, and so you look for ways to change it up and make it fresh for you. Because the reality is, you may play it 10,000 times, but there's always someone in the audience who's hearing it for the only time in their life, right? So you have to realize that. So playing [with the quartet], not just "Superman but "100 Years" and all the radio songs, has added kind of a freshness and a new dimension. And for folks who have seen me a lot [Laughs.], it gives them something new and something different as a third dimension. It's fun to play the hits that way, but for me the real joy is to play songs like "Two Lights" and "Devil in the Wishing Well," where, frankly, the string arrangements are so crucial to the song. There's a reason I don't play them with the band shows; it's like probably hearing "Tiny Dancer" without an orchestra. So there are certain songs where the arrangement is so crucial to the experience of hearing the song that it allows me to play songs that I never play live before and literally songs on records that go back 15-20 years.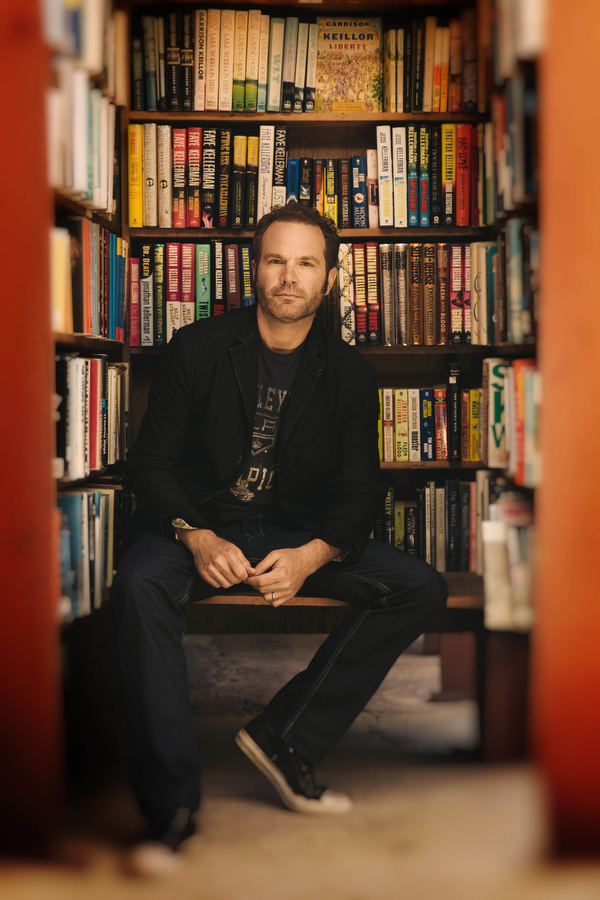 Jeremy Cowart