In one of the biggest land deals to hit downtown in the past 30 years, Santa Barbara schools chief Cary Matsuoka has found himself playing a game of high-stakes poker with negotiators for the state's Department of General Services. The two sides met this Tuesday in the Sacramento offices of State Assemblymember Monique Limón to hash out differences of opinion worth about $5 million.
At issue is the value of the long-abandoned CA National Guard Armory, a 4.5-acre chunk of prime real estate located between Santa Barbara Junior High and Santa Barbara High School, which happens to be owned by the State of California. The school district wants to buy it. General Services says the property's worth $11.6 million; the district says it's worth a lot less.
Matsuoka brought along a recent report indicating the armory buildings don't meet modern seismic safety standards and that the land itself, having been built on the site of Santa Barbara's old lagoon, is prone to liquefaction during earthquakes. All this, Matsuoka argued, will increase the cost of developing the land by "several million dollars." And that, he said, should be discounted from the appraised purchase price. There was no eureka moment or breakthrough, but the state's appraiser agreed to visit the site with officials from the school district at a later date.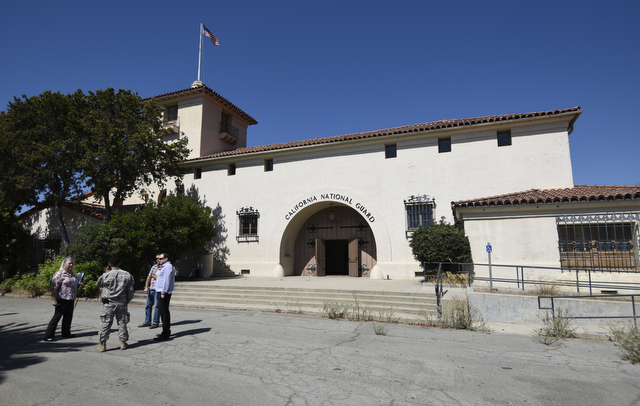 By Paul Wellman