Twenty-four years after playing soccer at tiny Midland School in the Santa Ynez Valley, Frank Anderson made it to the World Cup. He is one of four American professional referees who did what the U.S. men's team could not do. They qualified to perform on the field in the world's most-watched sporting event.
Anderson earned three assignments to serve as assistant referee: The group-stage matches between Portugal and Morocco and Germany and South Korea, and the round-of-16 match between England and Colombia. As a sideline referee, his responsibilities included judging the possession of balls that leave the field of play and enforcing the offside rule. Mark Geiger, another American, was the head referee in all three games, having worked the 2014 World Cup.
Anderson and Geiger were in the spotlight during the frantic final minutes of their second game, when South Korea scored twice to oust Germany, the reigning World Cup champion. On the first goal by Kim Young-gwon, Anderson raised the flag to rule offside, which would have nullified the score. The play automatically was reviewed by the newly installed VAR (video assistant referees) system. Their assessment did not dispute Anderson's view that Kim was in an offside position, but they saw that a German defender had deflected the ball to the Korean; therefore the goal counted.
Watching with acute interest in his Santa Barbara home was Frank's twin brother, Ian Anderson, also a professional referee. "I know what's going on in his head," Ian said. "I could see the pressure in his face when he called offside. He did not have an angle to see where the ball came from. That proved the value of VAR."
The Germans, who yielded another late goal into a net abandoned by the goalkeeper, had no complaints. Their defeat enabled a despairing Mexico to advance out of group play in one of the many dramatic episodes at this World Cup.
"The Korea–Germany game was wonderful and demonstrated that Americans can and should be involved as referees at the highest level," Frank Anderson said in a text message from Moscow. "Just like the best teams are here in Russia, so are all the best referees in the world."
Predictably, accusations of malfeasance came from the losing sides in other matches. A Moroccan player frivolously accused Geiger of asking Portugal star Cristiano Ronaldo for his shirt during the game. FIFA, the commanding agency of the World Cup, issued a statement that condemned the allegation as false.
Colombia complained that it received harsh treatment from the referees in its match against England, a 1-1 tie that was decided by penalty kicks. England's goal came by penalty after Harry Kane was mauled by a defender. Geiger's call was vehemently disputed by the Colombians, who also received the dubious support of former Argentine star Diego Maradona, not known as an exemplar of honesty in World Cup matters.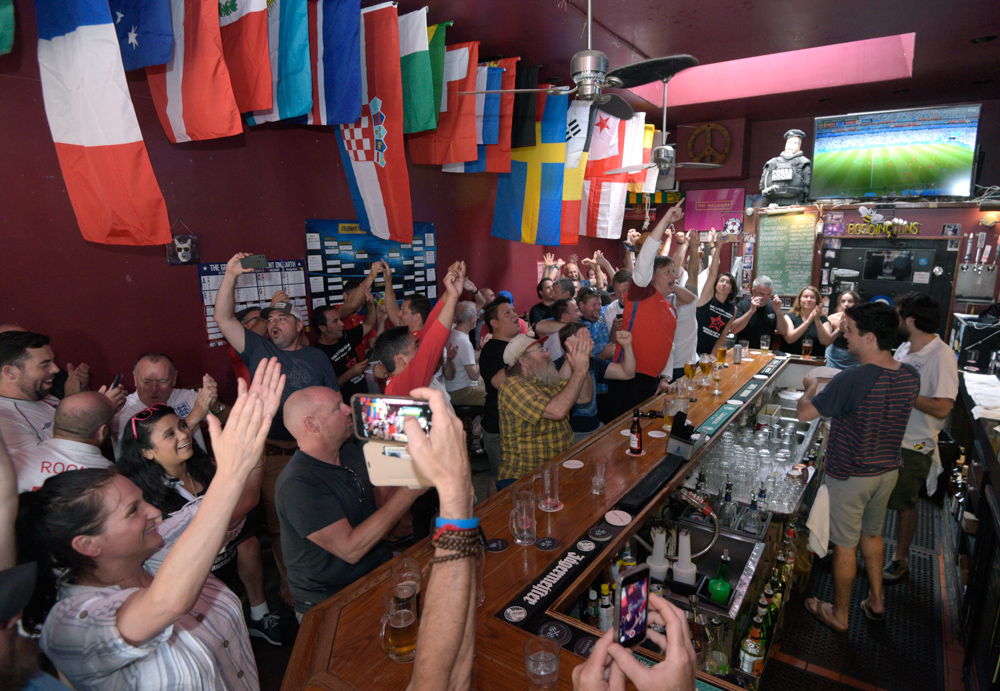 By Paul Wellman