In 2014, I proposed to the Santa Barbara Maritime Museum that they share Marine Megatropolis, an exhibit inspired by the seven years Andy McMullen and I logged 850 dives documenting marine life, fishery enhancement projects, and research beneath the offshore oil platforms of the Santa Barbara Channel. By 2018, when the show was up, the decommissioning of Platform Holly catapulted my wife, Susanne Chess, and I into the surrounding controversy.
Some of our environmental leaders are recalcitrant in their position that the platforms be completely removed, their foundations blown up from 15 feet below the seafloor's mudline and dragged away, out of our backyard. In 1997, platforms Hazel, Heidi, Hilda, and Hope were decommissioned. In so doing, 4,000 tons of marine life were sent to rot in a Long Beach landfill. Much of my photographic work, part of a study with Scripps Institution of Oceanography in natural biofouling and the feasibility study that led to California mussel harvesting, had been with Hilda. The deaths of millions of sea creatures broke my heart.
We all know our oceans are in peril; it's not something we knew when the platforms were towed into place. It is incumbent upon us to protect life wherever it finds sanctuary, even on the legs of offshore oil platforms in the Pacific Ocean. Below Platform Holly is a marine ecosystem 12 times more productive than any reef (see tinyurl.com/platformhabitat). The marine community below, established more than 50 years ago, enhances the Santa Barbara Channel and Channel Islands National Marine Sanctuary.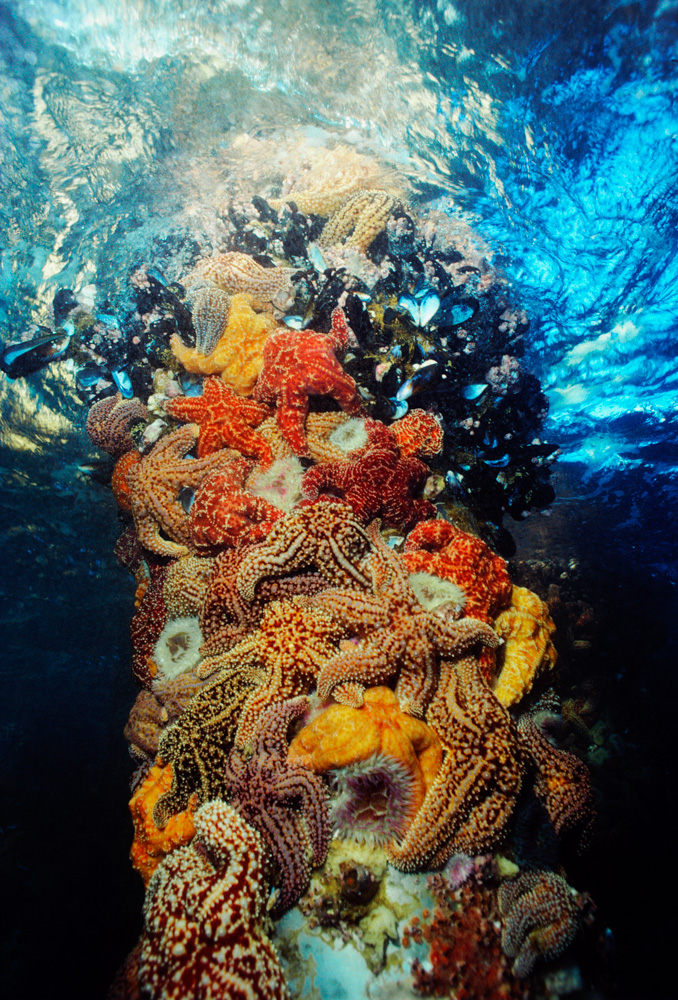 Bob Evans, bobevansphotography.com photos