Arts & Entertainment
The Durango Songwriters Expo Lets Musicians Write, Perform, and Learn
The Art of Songwriting
The world of professional music can be a daunting place for an aspiring musician and a mere foot in the door can, at times, seem about as achievable as climbing Mount Everest when hungover. After a certain point, talent just isn't enough, and hard as it may be to hear, playing the game becomes vital. That often means knowing who to call and how to get your song in the hands of someone who'll listen. Unfortunately, that game can become a regrettable series of compromises where the road turns terribly murky, a blurred line between artistic integrity and shameless self-promotion.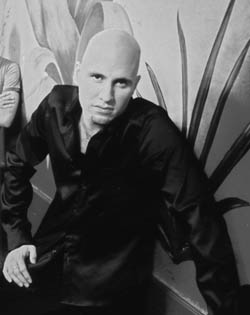 It's these frustrating realities that led to the creation of a very special event: the Durango Songwriters Expo. The three-day retreat connects both aspiring and well-established musicians with some of the most successful performers around and with a truly jaw-dropping array of industry and big-label reps, to boot.
The expo is about 10 years old and takes place twice a year. The philosophy is to couple an inviting setting with a close-knit atmosphere where musicians can interact, create, learn, and become inspired. According to Jim Attebery, the event's cofounder, "There's nothing else like it. People come from all over the country, all over the world, to attend workshops and listening sessions and to perform in open mikes. They come to meet industry pros, big names from L.A. and Nashville, who are otherwise totally inaccessible."
For the past four years, the expo has alternated between Durango, Colorado-from which the name derives-and Santa Barbara's wine country, a locale that grants easy access to L.A.-based musicians and professionals. Attendance is restricted to 200 musicians, which makes the event undeniably intimate. In addition, 40 hit songwriters and industry pros are invited to speak, perform, educate, and provide insight and encouragement. "It's amazing how humble these songwriters and professionals are," Attebery said. "For three days, they're a truly captive audience. There's really no separation, no distinction between the biggest successes and the as-yet unknowns. It really makes for a low-key, inspirational vibe."
To coincide with the event, organizers have put together two promotional shows that are available to the general public. The first of these, on Wednesday, May 30, is a freebie at Dargan's Irish Pub, featuring Alissa Moreno, a pop-folk singer with a beautiful voice and a talent for catchy, simple melodies. Moreno's songwriting career was launched several years ago after winning a contest at the Durango Expo. Her prize was a cowriting session with award-winning songwriter Jeffrey Steele, and resulted in the song "Everyday," which appears on the new Rascal Flatts album. Since winning, her music has been featured in several films and in MTV shows The Hills and Laguna Beach. Moreno credits Durango with launching her career. Other featured artists will also be performing, guaranteeing an eclectic, talent-filled night.
The second show takes place on Saturday, June 2, at the Marriott in Buellton-the site of the expo-and features a long list of accomplished songwriters and performers, including Chicago frontman Bill Champlin, two-time BMI Song of the Year winner Chuck Cannon, Grammy winner Hillary Lindsey, and Fastball founder Tony Scalzo. Even if you don't plan on attending the expo, you should make it out to this concert. The small venue is perfect for the host of characters who plan on performing, and with the show falling on the expo's closing day, you can expect tons of energy.
The Durango Songwriters Expo itself is open to anyone with a passion for music, whether it's rock, pop, indie, or country, and is geared toward those songwriters who'd like to kick start or reenergize their careers. Registration is $250, but there's a 10 percent locals-only discount if you mention you're from the Santa Barbara area. That's a lot of money-especially for you starving artists-but the experience makes it more than worthwhile. Said Attebery: "The thing about Durango is that people come back. There's no better endorsement than that."
4•1•1
Alissa Moreno performs free of charge at Dargan's Irish Pub on Wednesday, May 30, at 6 p.m.
The Durango Songwriters Expo takes place at the Marriot in Buellton from May 31-June 2. Visit durango-songwriters-expo.com to register or call Jim Attebery at
(970) 2599747. Other award-winning artists perform at the Marriot in Buellton on Saturday, June 2, at 7:30 p.m. The show is $25 for the general public and tickets are available at Jensen Guitar & Music and at the door.