Outdoors
Zaca Fire Information Meeting for Montecito
Fire Department calls for Monday night Town Hall meeting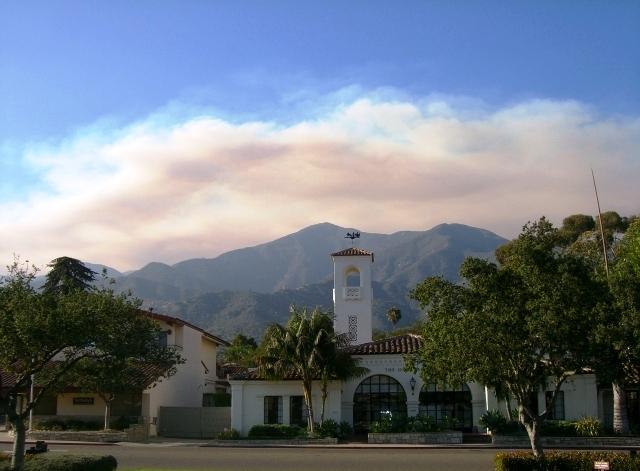 With the Zaca Fire now burning in the Dick Smith Wilderness, directly north of Montecito, Montecito Fire District Chief, Kevin Wallace, has called an emergency preparedness town hall meeting for Monday night at 6 pm at Montecito Presbyterian Church. The church is located at 1145 East Valley Road.
Chief Wallace said Monday's meeting is for information and emergency planning purposes, and he emphasized that Montecito is currently not under any kind of evacuation status. "While Montecito is not, at this time, in any immediate danger, we feel an informational and emergency preparation community meeting is in order," Wallace said. "The purpose of the meeting is to offer Montecito residents accurate and timely information, and we want to go over emergency preparation procedures in general."
The Chief added that the Zaca fire has now crossed into the Dick Smith wilderness, an area that has difficult terrain and the fire is now fueled by brush has not burned for over 100 years. "If the fire crosses the Santa Ynez River and East Camino Cielo Road, Montecito could face potential evacuation," Wallace said.
Wallace added he wanted to use the town hall meeting to stop the spread of a growing mis-information. "There are a lot of rumors flying around and with the fire burning in the Dick Smith Wilderness there may be a lot of smoke visible in Montecito. We think the best way to keep people informed is by having a town hall meeting where we can show maps and answer questions in a factual manner."
Because of seating restrictions, Wallace asked that the meeting be limited to Montecito residents, and he asked for resident's help in spreading the word. "I hope people will help get the word out and let their neighbors know about this important meeting," he said.
The Zaca Wildland Fire began on July 4 in Santa Barbara's backcountry. It has consumed over 56,000 acres. For current information visit Inciweb, the Zaca Fire and of course right here.