Opinion
Housing Sales Rise as Real Estate Prices Soar
Barney Gets the Low Down on Santa Barbara's Hot Property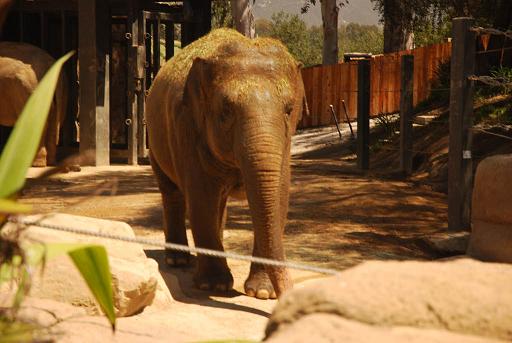 Dirt Turning to Gold: While Southern California home prices fall like lead, Santa Barbara's dirt is turning to gold – at least at the high, high, high end of the market.
You have an almost frenzied situation where multi-millionaires and billionaires snap up land a few miles from where dirt-poor immigrants scratch for a living on Santa Barbara's Lower Eastside and Westside.
Case in Point: New York billionaire hedge-fund manager Bruce Kovner paid $83 million for 15 acres on Padaro Lane, and has agreed to buy part of the 17-grassy acres – and polo field – that Kevin Costner bought next door last year for $28.5 mil, according to the Wall Street Journal.
Together, they own more than a quarter-acre on a scenic bluff in the Loon Point area. A beachfront house on Padaro on just a quarter-acre is listed for $24 million, according to the Journal.
"Eye-popping sales" are spreading along the 40-mile stretch of the South Coast, "defying the downdraft in the national housing market," the Journal said.
In July, when California home sales plummeted 23 percent from the previous year, South Coast sales soared nearly 28 percent – the only region in the state where the median sales price exceeded $1 million.
So what's our magic? The rich can live anywhere and there's plenty of ocean views and sunshine elsewhere in Southern California and Florida. I suppose it's partly because we still have vacant land on our warm, south-facing slopes, and pretty much leave the rich and/or famous alone. There are no celebrity bus tours.
For one reason or another, Santa Barbara never makes those "Best Places to Live" surveys: until now.Yahoo says we're one of The Ten Best Places to Live in the U.S.
We were always held back in those best-of polls by our housing costs. In fact, our $1 million-plus median is at least twice as high as all the other nine. For instance, you can shiver in Ann Arbor, Michigan, during the 139 days a year when the mercury dips below freezing. But the median home price is a mere $220,000.
Reno? Homes are an affordable $292,000, but sub-freezing temperatures occur 189 days a year. You like rain? In Corvallis, Oregon, another of the Top Ten, you can make a down payment with your credit card and move into a $194,000 median-price charmer.
Amazing to some, perhaps, but San Luis Obispo-Atascadero-Paso Robles also made the top ten list. Median price of $536,000. But I don't see the hedge fund guys rushing to Paso Robles.
Many feel that Oprah Winfrey's $50 mil buy in central Montecito had a lot to do with price inflation hereabouts and the lure of the moneyed to buy second or third homes. Speaking of which, her 42-acre estate seems to have undergone a value injection, now worth $87 million, according to the county.
Comedian John Cleese has his 16-acre horse ranch on East Valley Road for sale for $28 million, which will buy a lot of alfalfa. Property on nearby Lambert Road above the Santa Barbara Polo Club is topping $15 million.
Tech entrepreneur Robert Fell built a French-style mansion and horse farm on 18-plus acres he bought in 1995 near Lambert Road that's now on the market for $35 million, the WSJ reported. A buyer could convert the 10,000-acre barn into a hedge fund office, Fell pointed out.
After all, when you manage a fund with $14 billion in assets, as Kovner does, you need a bit of elbow room, right?
And the rich love their shopping, just as ordinary folks do. So how does Santa Barbara stack up? Well, according to a study by the California Planning & Development Report, we have one of the five top-rated mid-sized city downtowns. "If you can afford it, this historic coastal city is about as close to paradise as you can get. There is famously hip nightlife that caters to both UC college students and tourists.
"Shopping consists of everything from high-brow boutiques and department stores to thrift shops. Restaurants range from steak houses to organic vegan take-out."
Ventura gets an honorable-mention.
Music Man: And we also boast an abundance of riches in the musical department too. To mention one, Adrian Spence, founder of the Camerata Pacifica, will lead this sterling group in a concert at noon today and 8 p.m. at the Museum of Natural History. The famed Irish pianist Barry Douglas will perform Mozart's Concerto for Piano and String Quintet in A Major, Beethoven's Sonata No. 21 in C Major, "Waldstein," and Lizst's Piano Sonata in B Minor. Also performing will be Catherine Leonard and Stesan Milenkovich, violinists; Richard O'Neill, viola; Ani Aznavoorian, cello; and Tim Eckert, bass.
Zoo Story: For those whose budget doesn't include an African safari, there's the Santa Barbara Zoo's annual Zoo-B-Que, 4:30-7:30 p.m. today, Sept. 14. On view will be the lumbering, beloved elephants and the tiny flamingo chicks, just beginning to hatch. Tickets are $16 for adults and $12 for children 2-12. Info at 962-5339.
Barney Brantingham can be reached at barney@independent.com or (805) 965-5205. He writes online columns on Tuesdays and Fridays and a print column on Thursdays.