Living
Magic Mushrooms, Fantastic Fungi
They May Be Our Future
Except for the psychedelic type, mushrooms have not had much visibility outside of the culinary world. They aren't colorful and haven't been praised for their great nutritional qualities. They look kind of dirty, taste kind of dirt-like, grow in dank places and under things, and people fear the poisonous potential of wild ones. (Rightly so.)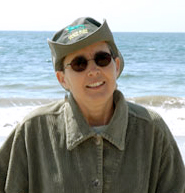 They do seem to have a kind of science fictional quality to them. Now we're learning that the mushroom kingdom really is a fantastical one. There are many thousands of species. The fruit we see above ground is nothing compared to massive networks of mycelia below the surface. Some of them grow very quickly. And here's the best part: they eat nasty matter so that we don't have to.
It turns out they are powerful environmental helpers, one of nature's filters. Mushrooms thrive on hydrocarbons, and they were recently put to work cleaning up an oil spill in the San Francisco Bay. They're also helping with a dioxin laden site in Northern California. The OED defines bioremediation as "the use of living organisms, esp. microorganisms, to degrade pollutants and other undesirable substances or remove them from the environment." We might find it to be our future.
And on a personal note, I've been happily warding off illness with medicinal mushroom compounds. There's a reason that market is growing like mushrooms after a rain.