Arts & Entertainment
Dave Brubeck Coming to the Lobero
California Jazz Icon Dave Brubeck Celebrates 50th Anniversary of LP Time Out
TIME IN: If it's the late summer, it must be time for the almost annual visit by Dave Brubeck to the Lobero Theatre. Brubeck and his group will perform next Tuesday, September 22. Thankfully, he's visited Santa Barbara repeatedly. He seems to love this town, for sentimental reasons, at least partly. The 88-year-old tickler of the 88s has family links in Santa Barbara, including his late brother Henry, who taught music in Santa Barbara schools for many years.
Brubeck presently is promoting a very "old" album, in the 50th-anniversary year of his ground-breaking LP Time Out. Coincidentally, this is also the 50th birthday of Miles Davis's Kind of Blue, and the contrast between the two albums couldn't be starker. Davis's milestone was a cool, enigmatic modal masterpiece. Brubeck's sometimes tricky meters (i.e. the "lopsided" 5/4 waltz classic "Take Five") and overtures from classical studies (with Darius Milhaud at Mills in Oakland) made the music ripe for the cardigan-sweater set, and other demographics. Brubeck's accessible sound helped broaden the public appeal of jazz back when. We need another Brubeck to pull off a similar feat today.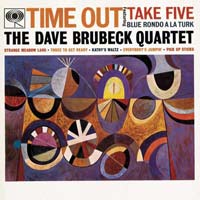 During the subsequent five decades, Brubeck has continued to inspire awe, and has created special albums and jazz-cum-classical projects throughout his 80s. His once ferocious attack has eased up a bit, but Brubeck always is worth a listen, and his long-standing quartet-alto saxist Bobby Militello, drummer Randy Jones, and bassist Michael Moore-play with lived-in ease.
L.A. LOGBOOK: Stars aligned in a special, indie-minded way on Labor Day weekend during the Angel City Jazz Festival's second annual, two-day shindig to the left of traditional, in the too-little-used Ford Amphitheatre-literally across the 101 freeway from the vaster Hollywood Bowl. We're tempted to view this determined little festival as a potential antidote to the overblown Playboy Festival's inanities and inequities-such as worthy acts sharing the stage with smooth jazz lame-os. It is probably healthier, though, to just appreciate the Angel City festival on its own venturesome terms.
To these ears, the best of fest was Dave Douglas's amazing new kind of brass band, Brass Ecstasy (its name spun off the late, great Lester Bowie's Brass Fantasy). Giving "mainstream jazz" a very good name, we caught the ever-impressive Larry Goldings's stellar organ trio, with guitarist-deserving-wider-recognition Peter Bernstein and do-the-right-and-witty-thing drummer Bill Stewart. Plays Monk played Monk, in the off-radar format of clarinet, bass, and drums, while Monday night's closer, Bennie Maupin's Dolphyana, played (Eric) Dolphy, in a group featuring tastefully dazzling vibist Jay Hoggard, a player too long out of the jazz spotlight.
From L.A.'s left-field contingent, we heard gutsy stuff from Jesse Sharps's The Gathering-a limb off Horace Tapscott's Pan-Afrikan Peoples Arkestra family tree-and projects from the brothers Cline: drummer Alex's tastefully post-electric-Mile-ish Band of the Moment and his guitarist bro's The Nels Cline Singers, with a fascinating guest guitarist Jeff Parker. A Chicago connection ran strong in this group, with Cline now a member of Wilco and Parker in Tortoise. From out of town and just plain "out" places, the Satoko Fujii Four stirred up an hour-long suite, in and out of structure, and Wayne Horvitz Gravitas Quartet put forth its reinvented chamber-jazz aesthetic. (Not heard: Billy Childs's large ensemble piece, and former Santa Barbaran pianist Larry Karush's solo piano piece).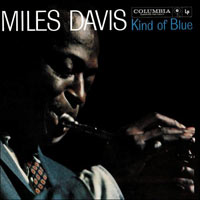 THE MONTEREY WAY: Whatever other ills and dodges and feints jazz has to endure, reassuring institutions and traditions remain in place. One takes place a mere four-hour drive from Santa Barbara: The Monterey Jazz Festival holds its 52nd annual party this weekend, and the proximity of time and space are primary reasons for Santa Barbara gigs by Brubeck and Wynton Marsalis (at the Arlington on Sunday, September 27).
Splayed out over multiple stages on the Monterey County Fairgrounds compound, the fare includes 50th-b-day tributes to both Time Out and Kind of Blue, and such artists of note as Dee Dee Bridgewater, the Vijay Iyer Trio, John Scofield's "Piety Street" Project, and possibly this year's finest major label jazz group, Joe Lovano's Us Five.