News
How to Prepare a Child for the First Haircut
Ask a Stylist Tells How to Make It a Good Experience
Dear Ask a Stylist, I'm finally ready to take my three-year-old son to get his first haircut. How can I prepare him for his first salon visit?
-Wishing for Success
Dear Wishing for Success,
A client recently told me a story about his young daughter. Every time she heard the siren of a fire engine, she'd get very scared. He couldn't understand why. Upon further discussion, he learned that his daughter thought firefighters actually started fires, not put them out! Children take words very literally! So first thing first. Speak in terms of having his hair "done." Steer clear of the word "cut," which might conjure up scary thoughts and images.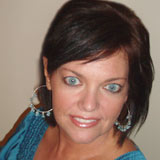 If you're going to take Junior to your salon, acclimate him by taking him for a couple of visits before the day of his service. Introduce your son to the stylist who will be "doing" his hair. Have him sit in the styling chair to allow him to become comfortable with it. Let them talk for a few minutes. Prep your stylist ahead of time about your son's favorite activities or movies to give them something to talk about.
Next, have your son accompany you on the day of your salon visit. Bring your son and a helper (spouse, friend, grandparent, babysitter) along with you, and allow him to observe you having your service. Tell him how much fun you're having, talk about how silly you look, and let him sit in your lap for a few minutes. Keep the moment light. Children typically are unable to sit through an entire adult visit, so bringing a third party to take the child out of the salon allows you and the other clients to relax, while giving the stylist plenty of working room. Always ask the salon about its child policy. If stylists know ahead of time that you are breaking him in for his first visit, they will typically be willing to work with you.
The Big Day: Now he knows his stylist and you've had your conversation about getting his hair done. It's time for the real deal.
Walk him to the chair and find out if he's comfortable sitting on his own, or if he'd rather sit in your lap. How is his demeanor at this point? Is he comfortable with the stylist? Does he need you to talk him through it?
Bring a change of clothes. The styling cape tends to make little ones nervous. Consider forgoing the cape and instead, change his shirt after the service is completed. Give him a favorite toy or book to keep him occupied. Again, try to keep the moment light and calm.
Stylists who work with children typically perform the service quickly. It will most likely take between 10 and 20 minutes. Know that some salons have rules, however, that if a child is crying or screaming during the service, they may not complete the service for the sake of the child and the comfort of other salon guests.
If you think your son just isn't going to be comfortable in your regular salon, you may also consider taking him to a salon that specializes in children's services. They are specialists and the salon is designed to keep children occupied. They are friendly, work very quickly, and know how to work with children. For first haircuts, many children's salons also give a certificate with a lock of your child's hair to keep as a memento.
Whether you choose to take him to your salon or a children's salon, just remember to keep the mood light and keep him occupied. Don't forget to take your camera!