Living
Complete Nutrition Comes to Goleta
Contemporary Space, Old-Fashioned Service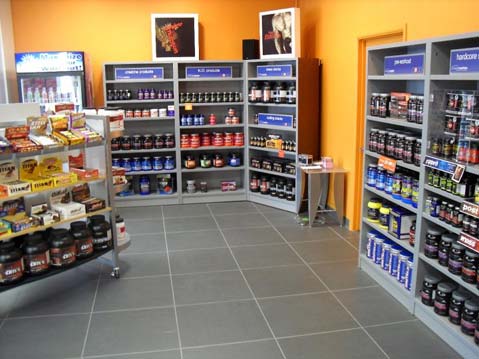 Complete Nutrition is an up-market nutritional supplement franchise—its stores offer a range of weight loss, general health, and sports nutrition products—all laid out in a simple, organized fashion with friendly staff on hand to help you out.
Now, you may be thinking that this sounds just like any modern retail outlet, or at least, it sounds like a retail outlet's press release. However, judging from this writer's experiences, the nutritional supplement industry is characterized by jam-packed shelves, incoherent organization, and unfathomable jargon.
In Complete Nutrition stores, the layout is very modern. There is just one of each product on the shelf, with a big label clearly describing the product's purpose. The stores feel extremely spacious as products are arranged on low shelves lining the walls, with just a few shelf-stacks on the shop floor. In fact, there's enough space to allow shoppers, brimming with renewed optimism for their chances of gaining a six-pack, to actually start their fitness regime right there in the store.
Kurt Recker, co-manager of the Goleta store, said, "Customer service is our number one focus. My cell phone is on 24/7 for customers to ring me with questions." The franchise only hires people with an extensive background in nutrition or sports training. The employees provide advice to suit customers' particular activities and goals, and the feedback they get helps them to refine their service, Recker said.
While many industries gain a lot of revenue from online custom, Recker believes that the nutritional supplement industry is one where there is "still a great deal of demand for personal service." In this industry, there can be 10 products all claiming to do the same thing; people want to buy the one that has worked for someone they know.
Complete Nutrition works directly with chemists, doctors, and scientists to help create the formulas for their new products, Recker said. Last year alone, the chain released more than 200 weight loss and sports nutrition exclusive-branded products.
Complete Nutrition first sprang up just three years ago, and there are now 35 stores nationwide. With 25 more opening by the end of the year, and another 40 locations planned for 2011, it is, Recker claimed, the fastest growing franchise in the United States.