News
Gunnin' for Goleta City Hall
Four Candidates Vie for Three Seats in the Good Land
The past two years of Goleta politics may go down as the golden days of the Good Land. Enjoying an enviable balance between protecting resources and supporting business, the city's five councilmembers have managed to avoid controversy, act civilly, and work collaboratively. As a result, the city is in comparably great financial shape, unemployment — at 4.4 percent — is lower than anywhere else in Santa Barbara County, and only the future of the 240-acre property known as Bishop Ranch raises the community's collective eyebrow. In fact, Goletans are so complacent with the workings of their City Hall that some worried whether there'd even be enough candidates to run in this year's election after Eric Onnen announced he would not seek reelection.
That left two people — councilmembers Roger Aceves and Michael Bennett — running for three seats until the last minute, when a couple of hats flew into the ring. The first was from real estate agent Reyne Stapelmann, who brings an Onnen-esque pro-business perspective, and then education advocate Paula Perotte, who's been endorsed by every progressive player this side of the Santa Ynez Mountains. While the money's on Aceves and Bennett to retain their seats due to name recognition alone, it only requires a bit of time in speaking with either Perotte or Stapelmann to discover that they're just as qualified for council seats as the incumbents, which just might make November 2 a bit more interesting than anyone's expecting.
Here are crib sheets on each of the four candidates running for Goleta City Council.
Roger Aceves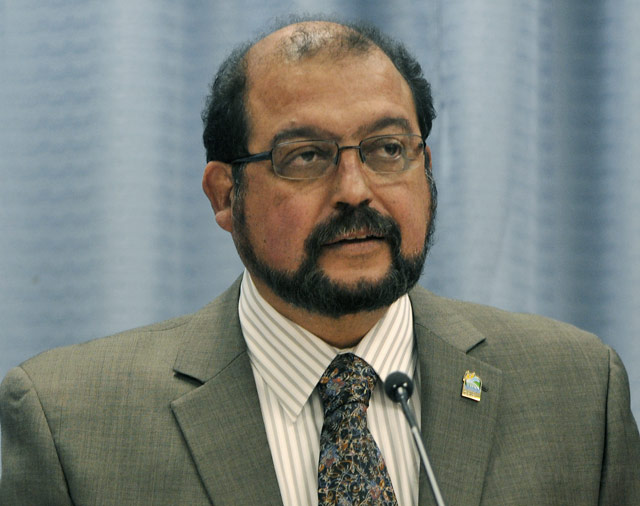 Background: Eastside Santa Barbara native; Goleta resident for 24 years on Ardmore Drive, where most neighbors sport his signs; 30 years in law enforcement.
Council reflections: Compares his four years on the council to hostage negotiations. "You always try to find a compromise. Not everyone is going to be happy, but a true negotiation gives you wins and losses." It's been occasionally "testy," but he appreciates a council that doesn't always agree. Otherwise, "you run the risk of not looking at all sides of an issue."
Civics in his blood: Former El Presidente of Old Spanish Days, commissioner of Earl Warren Showgrounds, boardmember of Scholarship Foundation, Rape Crisis Center, and Pacific Pride Foundation, among others. Also had unsuccessful run for Santa Barbara High School president and, much later in 2001, County Sheriff.
Bishop Ranch: "Eventually something is going to happen on that property, but now is not the time. We have enough property zoned for housing to last us the next 20, 25 years."
New City Hall? Led charge against buying property to build a City Hall. "We'd be in a fiscally difficult position right now."
City golf course? Believes there's a chance to buy Glen Annie Golf Club and make it a municipal course. "I would love to have a dialogue with the golf course and our community."
Michael Bennett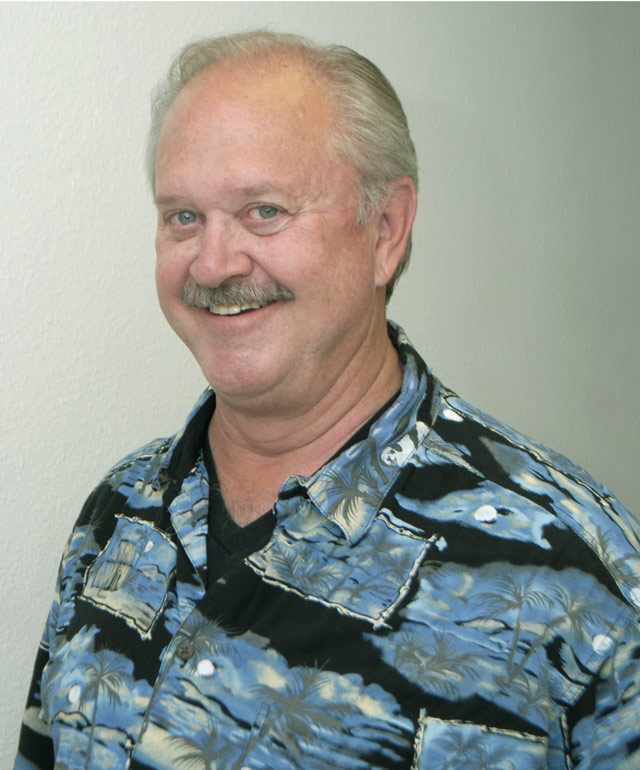 Background: Pasadena native, but city resident nearly 40 years (currently lives in sustainably designed home on Avenida Gorrion; county firefighter for 30-plus years, retired as battalion chief in 2006.
Cityhood: Participated in a handful of failed attempts at cityhood from early 1970s onward; elected first mayor of Goleta in 1993, but voters failed to approve the city. Worried he had "death touch" and stayed away from 2002's successful cityhood bid.
Return to politics: Watched City Hall go "in a direction that I thought was very, very negative." People weren't being allowed to remodel, including himself, mainly because he wanted to build a home theater. "I was very rudely treated. I was told to change my lifestyle. It was mind-boggling." In 2006, he ran, taking the most votes and effectively kicking out the no-growth majority. "We completely dominated the existing power structure."
Bishop Ranch: Controversy over the 240-acre property is "more media-generated than anything else." Voted for study of the land because "they are entitled to due process." But, he said, "We do not have an ongoing need to develop any more housing today by any means."
Budget: "The biggest issue." Says media misreported a surplus. "I don't know that there's anything left to cut." But warns that the Sheriff's Department's 5-percent annual increases are not affordable.
New City Hall? "That was a missed opportunity. It was a wise investment based on today's prices. Instead, we're burning rent receipts." Still dreams of one in Old Town Goleta.
Wants? New bike path as part of the San Jose Creek restoration project in Old Town; new fire station in West Goleta near Sandpiper Golf Course; to keep the balance of the council, which he fears might tip with the loss of Onnen. "All stakeholders are represented in the council we currently have."
Paula Perotte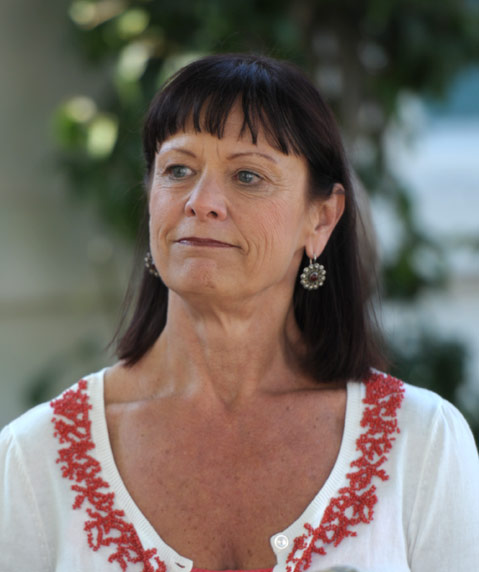 Background: City resident 27 years, lives in San Miguel tract near Winchester Canyon; works for County Action Commission as advocate for parents of special needs children.
PTA chops: Started in 1995 at Brandon School, which had been closed for 16 years, and set about fundraising for the library, crosswalks, crossing guards, and flashing beacons. Became PTA president for county, now works at state level as part of "community concerns" committee. "They are constantly training you to be a leader."
Door-to-door campaigning: Listened to people wonder about Target (she told them the city wouldn't have received the revenues), the Goleta West Sanitary District detachment process (she's investigating whether that means rate hikes), and gangs (she wants to have a public forum to learn about whether there is a problem or not). "I really believe in educating," she said. "What I will enjoy most if elected is interacting with residents and listening to what they need."
Bishop Ranch: "The General Plan took many years and involved a lot of people. That area is zoned agriculture, and we should leave the General Plan the way it is." Goletans agree. "I have not met anyone who wants to develop that area."
Civic participation: "Ultimately, I want to see more involvement in city government," and hopes to keep her energized campaign supporters engaged as well as start some new civic committees. "That gets people in the process of being involved without necessarily putting them in a leadership position."
Support of progressives: "I'm really proud of all the endorsements I have — these are all people I have history with," she said, promising not to be beholden to the Democratic machine. "I'm fair and I listen."
Reyne Stapelmann
Background: City resident for eight years; lives on Muirfield Drive near Stow Grove Park; appointed by Bennett to Planning Commission last April.
Real estate chops: In helping people buy and sell homes, she's a "goodwill ambassador for Goleta. … What I deal with are contracts. I don't think anyone would be more familiar with legalese, except for a lawyer."
Eric Onnen reincarnate? "I do have that business background that will compensate for the loss of Eric Onnen," who asked her to run. "You have to look at all the facts before a decision is made and not just come in with a preconceived decision."
Old Town: "Always near and dear to my heart," for she's been taking her dog to a grooming salon there for years. "It's the only part of Goleta that hasn't been revitalized." She will push for trees, pavers, and other improvements that would make the area "aesthetically inviting to stop and shop and feel comfortable."
UCSB: "It's important to have a good line of communication with UCSB," which she credits for providing Goleta with so many start-up companies. She thinks the city can do better to help those companies stay.
Bishop Ranch: Believes that it's "eye-opening" that existing affordable complexes have waiting lists. "It's an indication that we're just scratching the surface at the housing needs of those who work in the Goleta Valley."
Development overall: "We'll see more development, but it will be slow, which is good, and controlled. Nothing is going to happen at one time. I don't see there being crazed development."