Arts & Entertainment
Rhett Miller Plays Solo at SOhO on May 5
Old 97's Frontman Talks Gigging, Soundtracks, and Cinco de Mayo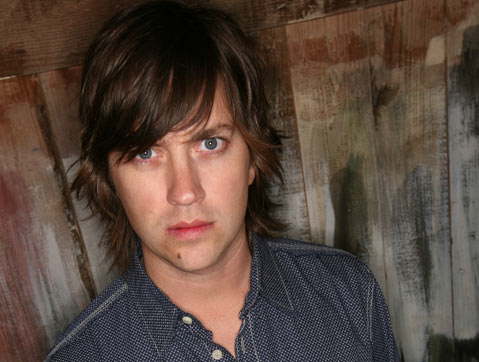 As far as casually brilliant lines dropped into verse two of a love song go, it's hard to beat, "Blame it on the moonlight, blame it on plate tectonics / You thought I wasn't listening, but I was." We quickly get a lot of info about that relationship from those two lines: how she doesn't think he takes her seriously, how he does, but doesn't quite get her, but is charmed by that very not knowing. It's the kind of thing you'll find throughout Rhett Miller's catalog, both as a solo artist and the main writer for the beloved Old 97's, whose nine studio albums have built a cult and blurred the lines of alt-country so much you kind of have to call them classic rock 'n' roll.
Miller is going to be playing a solo acoustic set at SOhO on Thursday, May 5, which begs the question, where does Rhett Miller end and the Old 97's begin? "Well, you can't make one without the other," he explained. "Whatever songs I play for those guys that they like, we play as the Old 97's; the others I get for my solo records. Half the time I'm wrong about what they'll want to play. I was convinced they'd want 'Another Girlfriend,' [which ended up on his self-titled solo album], but they didn't."
The Old 97's are known for their take-no-prisoners live shows, and Miller generally ends up apologizing both for his sweat and his spitting while singing to the fans up front, and rumor has it his solo shows are equally zesty. "All solo gigs, I do I like to mix it up: some Old 97's, some solo songs, some covers. You could hear anything and will hear a little bit of everything," he said. When reminded that his Santa Barbara gig lands on Cinco de Mayo, the Dallas native laughed, "I've got a handful of songs inspired by a Tex-Mex group I could pull off."
Who knows if he's joking, but no doubt Miller could deliver. He has that uncanny knack to make rock-pop songs like we thought radio played once, but sadly never did—a catchy mix of The Mekons at their Stones-iest, Big Star at their most normal, Elvis Costello at his kindest, and any number of '70s hit-meisters at their best. Miller alludes to everyone from Richard Wagner to Ray Carver without a strain. Their ability to hit hard on the emotions means that while Miller and the Old 97's aren't chart-toppers, they do pop up on soundtracks frequently, from Scrubs on the small screen to Clay Pigeons on the big.
"They used 'Time Bomb' over the opening credits, and that worked really well," Miller said of Clay Pigeons. "Originally, they also used 'Big Brown Eyes' for a scene when Vince Vaughn's character murders Georgina Cates's character. That got cut. It definitely would have given the song a new meaning, so I'm glad they cut it."
After all, Miller is a family man now, married to model Erica Iahn and father to two young children. "It is hard touring so much, but I love touring," he explained. "I've done it long enough to figure out how to make it work for me. My kids understand this is daddy's job and that there are some good parts and some bad parts. Today, for instance, my daughter had her kindergarten preview day, so I missed that. But I will be back for my son's first baseball game."
He's never been one afraid of work, though, cranking out his perfect pop-rock gems, touring rigorously, balancing life as a band member and a solo artist. "If I was starting today, I'm not sure I would," he candidly confessed. "It was always a hard gig, even before the business model was dismantled. But it's better now—you have to be good. The middle-aged white men in the boardroom aren't deciding who will succeed. I feel very, very lucky."
4•1•1
Rhett Miller plays a solo set at SOhO Restaurant & Music Club (1221 State St.) on Thursday, May 5, at 8 p.m. Call 962-7776 or visit clubmercy.com for tickets and info.