David Bury: 1952-2011
In Memoriam
| Thu Aug 04, 2011 | 12:00am
I first met David Bury in 1987. I had heard that David was a good architect, working for Lenvik & Minor at the time. I was struck by David's laugh. It was a wonderfully unique melody of pure joy, inevitably followed by a witty rejoinder. David was one of the brightest, sharpest guys I've ever known. He never missed a beat. But it is his laugh that I'll always remember.
David was more than a good architect. He was an artist whose art was architecture.
He loved his art. I'm not certain when he discovered it. Surely growing up in Santa Barbara stimulated some seed, but with David it was just in his core. His architecture was his expression, and he did it with a seriousness and professionalism that often hid beneath his gentle and friendly nature.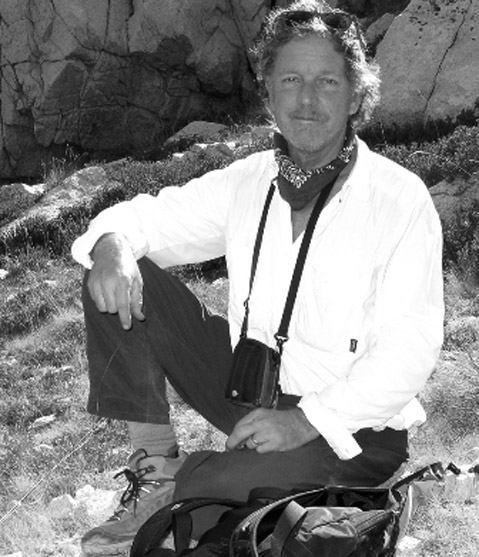 He came to work for me in 1988 and became the project architect for a major addition to the Wells Fargo Bank building (originally by Edwards & Plunkett) at the intersection of Figueroa and Anacapa. We worked together closely on the concept, but he took it and applied his genius. The project had a completely unrealistic schedule, yet he made it happen. More importantly, he made it beautiful and timeless. There is still a small plaque in the planter along Anacapa Street acknowledging him as project architect.
David and I went to Taos, New Mexico, for a ski vacation in the winter of 1990. David received his Master of Architecture degree from the University of New Mexico, and he loved the spirit of the Southwest. We talked a lot about our future, our families, and architecture—and we skied our butts off! I told him I wanted/needed a partner like him and believed together we could do incredible architecture.
Yet on April 1, 1990, David came in early to work to see me and offered his resignation. I laughed, thinking how clever an April Fools' joke! He looked at me quizzically and said "It's April Fools'?" The date didn't matter. No, he'd decided to move on. He had a vision, and it was time. David's dream was to be a "gentleman architect" who practiced his art with total independence and integrity. He had decided to practice his art in Ojai, a courageous and bold decision. Although a Santa Barbara native, David and Joanne, his wife and the love of his life, had purchased a house in Ojai years before because Santa Barbara was too expensive.
Not many, other than the venerable Zelma Wilson, have succeeded in creating a vital practice in Ojai. But he did it, and, in fact, he created an extraordinary practice. His firm thrived, completing an exceptional medley of beautiful and important projects, including the spa and major expansion of the Ojai Valley Inn (in concert with the distinguished William Mahan) and culminating in the recently opened Libbey Bowl restoration, which was so ultimately fitting given his love of music. Along the way, he served as mayor of Ojai and, for more than 20 years, guided the town with his planning wisdom and keen sensitivities about community and place.
At a time when architects, particularly in slow-growth communities like Ojai, are often looked at suspiciously, David was loved and cherished! He "played" his art with such grace. Architecture is a difficult profession. It is an even more difficult business. There are so many competing challenges. Finding harmony, especially over the course of one's life, is a rare accomplishment. David not only achieved that harmony; he excelled at it.
David was only 59. It seems so young. Yet what a life, and how much art he gave us. Thank you, David, for the happiness and beauty you brought to so many—and for that great laugh.
"As a well spent day brings happy sleep, so a life well spent brings happy death!" —Leonardo da Vinci