Opinion
Car 2GFZ180, Where Are You?
DMV Gone Wild
STOP THE PAPERWORK: Somewhere, there's a 1971 Volvo, or maybe just its bones, sitting around rusting.
Martha Adkins doesn't care where it is anymore. All she wants is for the DMV to stop sending annual notices about the Volvo once owned by her son Jon, who died of a brain tumor nearly nine years ago.
Martha says she's moved heaven and earth and talked to about half the people at the DMV over the years and sent copies of Jon's death certificate and letters. But still, an impersonal, official "Non-Operated Vehicle Notice" keeps coming, every year in January.
Including last month. "I've tried every way to get them to stop," Martha told me. "Some women who get a letter like this would cringe" at the painful reminder of the death of a beloved son, she said.
She has accepted his death, she explained. "What makes me angry is the lack of efficiency at the DMV. I am a very practical person. I hate inefficiency.
"They always ask me, 'Where's the car?' I don't know. I have no clue. I never did know." At the time of his death at 29, Jon T. Lucey was living elsewhere in Santa Barbara. He told her he bought the Volvo for parts.
There's been no trace of it since he died in April 2003. Perhaps its parts are riding around town attached to various cars. What's left over could be in the corner of a garage somewhere or in a rusting pile in a backyard. Or wherever autos go to die.
When the first notice arrived in January 2004, Martha called the DMV and was told to send a certified copy of Jon's death certificate. Which she did. "I thought everything was taken care of."
But the next year, the same notice came. "So I sent them another copy of the death certificate and a letter explaining everything." When the notice came again in 2006, she was so exasperated that she wrote Jon's date of death all over the envelope.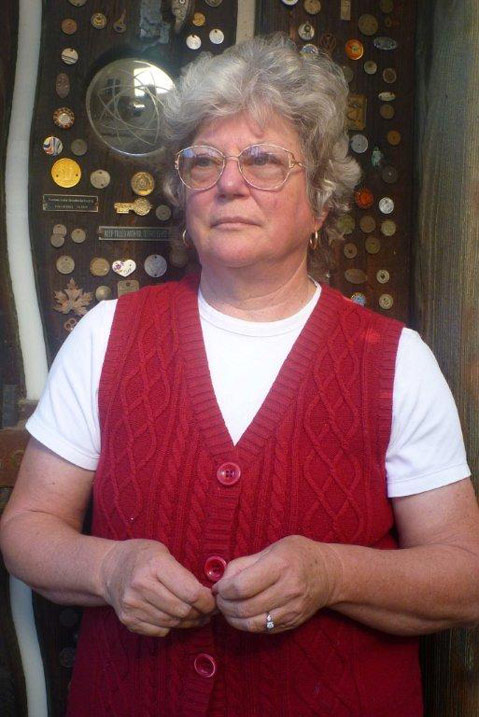 After the 2007 notice came, Martha phoned the DMV and talked to "a very nice lady. By this time it was getting funny." In January 2008, the same notice arrived, right on schedule. Noticing a change of address form on the back, "and not knowing the zip code for heaven," she wrote down his burial place, Oak Hill Cemetery, Ballard. "I even put the plot number."
After the 2010 notice arrived, "I took myself to the DMV office in Goleta. I waited in line. I talked to a young woman. I did get emotional. I just want them to stop."
The clerk came back with a different form, "Notice of Transfer and Release of Liability." Where it called for the seller's name, Martha signed her own name along with Jon's. The line for the new owner's name she left blank.
In 2011, Martha got the all-too-familiar notice again. Last month, when still another arrived, she called the DMV and talked to a woman named Raquel. "She said once they're in the system, they stay in the system. No human sees it."
I heard about Martha's Brave New World–style of bureaucratic plight and went to visit Martha and her husband, Bill Adkins, in their former hardware shop on East Haley Street. It's a virtual museum of nuts and bolts, sprawling with odd pieces of equipment, as well as Bill's amazing art from metal and wood scrap. And here I thought I'd seen everything. Bill is one talented man.
Then I tackled the DMV. I found a likely phone number on its Web site and was referred to a friendly employee named Armando, who promised to look into the matter.
With my deadline in mind, as always, I asked, "Could you call me back tomorrow?" I never imagined that a paper-churning ditto machine gone wild, cranking away for nearly nine years, could be stopped in its tracks in a mere 24 hours.
But the next day, Armando left a message on my phone. The issue "has been taken care of," he assured me. The ghost vehicle has been listed as permanently nonoperational. "She should never receive any more of these notices."
When I passed on the glad tidings to Martha, she gave one of her sunny laughs. "I've heard that before. But we'll keep our fingers crossed."
(If you chance to spot a 1971 Volvo with a license number of 2GFZ180, call me. The DMV will no doubt be greatly relieved.)