Rath Shelton: 1923-2012
In Memoriam
| Thu Mar 22, 2012 | 12:00am
Open heart, open mind, open door.
Rathburn Wiley Shelton was all about welcome. His friendliness came from a spirit of both affection and curiosity, and from a conscious sense that we don't endure life, we celebrate it. The Greeks of Homer's time believed that every stranger might be a god in disguise. Rath had no doubts about it — there was divinity, as well as great potential, in us all.
Rath lived near Westmont for most of his life and had a 30-year career with the college, as director of public relations and then as director of the Alumni Association. For Rath, faith liberated heart and mind because it had its roots in love rather than dogma.
Tom Soule, an artist and former Westmont art professor, recalls the home of Rath and his beloved wife, Peggy (1924-84), as a place of refuge. He remembers sitting at their kitchen table as Rath asked Peggy if she knew the person he had just seen wandering through their yard. She said calmly that she had no idea who it was. Such were their lives. Strangers were not intruders to the Sheltons. They were just friends they hadn't gotten to know yet.
The details of Rath's life form a remarkable multitude — as inspiring as the icing-sugar stars on a Mountain Drive winter's night. There is no space for most of them here. I offer only a scant few observations: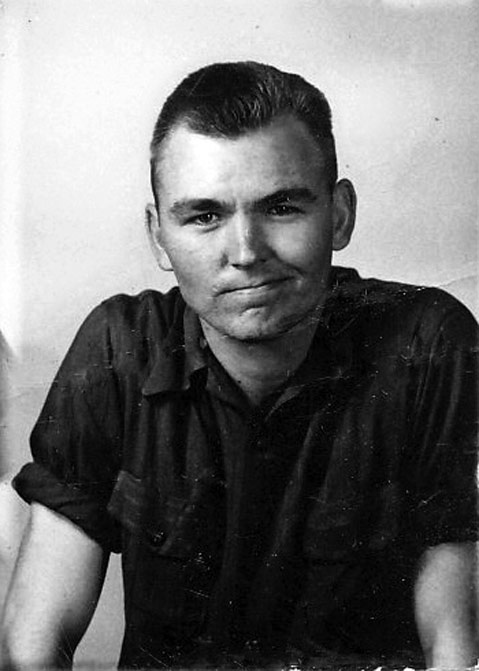 Family, music, sports. And just in that order. These were the passions in Rath's life. But he had the courage and the wisdom to make clear priorities. While still in his twenties, he chose not to pursue a career as a jazz trumpeter — he had played with Ray Ellis's Big Band during World War II while serving in the Army. Why didn't he go touring with his trumpet? According to friend and author Daphne Rose Kingma, Rath said it wasn't the lifestyle he thought would allow him to honor his love for Peggy and to bring up a family.
Rath's sense of community came from the heart, and it spread beyond the confines of his home and Westmont. A founding member of the Santa Barbara Athletic Roundtable, Rath supported local athletes with the kind of keen interest and respect normally reserved for NBA all-stars. He understood what recognition meant to a young athlete. He had been an excellent baseball player himself.
Son Jeff Shelton remembers Rath as the Great Connector. He was so good at making new acquaintances feel comfortable that he once held an hour-long conversation with a Japanese visitor even though neither of them could speak the other's language.
He understood that music was one of his chief gifts. And the remarkable musical talents of his children, grandchildren, and great-grandchildren prove that music will be his legacy as well. Grandson Josh Shelton received a trumpet as a gift from Rath when he was 11 years old. Later, when Rath himself stopped playing, he gave his personal trumpet to Josh as well. At Rath's memorial celebration, Josh, who has made a career as a musician, took Rath's old trumpet and made it sing.
More details of Rath's life can be found in the obituary written by his family and available online at The Santa Barbara Independent's Web site. Other rich sources of meaning and memory can be tapped by asking anyone who knew Rath about a favorite story. He left behind many tales to treasure — including one about how he hitchhiked from Taft to Los Angeles weekly as a teenager so he could get the musical instruction he needed on the trumpet.
As for me, I knew Rath best as the father of my best friend in high school back in the 1970s. But Rath was like few parents I knew then or know now. He had a tolerant, friendly, jovial, and supportive quality that left me feeling buoyed by just spending a few minutes in his company. Many others say that same quality changed their lives. Crystal Nelson Downing went from being Rath's secretary at Westmont to becoming a professor and a published author. She says it simply: "I am who I am today because of Rath Shelton … Rath was the one who pushed me to reach my potential."
Rath had the magic of helping people to believe in themselves. Like my own father, Larry Crandell, he could appreciate people both for who they are and who they can be. Rath acknowledged our present and our promise. What a gift. I was blessed to experience it. To me, such appreciation is love.
Rath is survived by his brother, Jim, and sister-in-law Anne Klein Shelton, of Santa Barbara; sister-in-law Joan and her husband, Don Law, of Los Gatos; brother-in-law Bill, and his wife, Sylvia Emmens, of Orcas, Washington; son Ron Shelton and daughter-in-law Lolita Davidovich of Los Angeles; sons David, Steve, and Jeff Shelton and respective daughters-in-law Rachel Solomon, Ruby-Jeanne Shelton, and Karin Freud Shelton, all of Santa Barbara; 12 grandchildren, Stephanie, Gabrielle, Nina, Joe, Ben, Josh, Eli, Matt, Elena, Mattie, Valentina, and Anton; and seven great-grandchildren, Oakley, Loring, Owen, Ellery, Cleo, Ulysses, and Leo.