Robert H. Foreman: 1924-2012
In Memoriam
| Wed Aug 15, 2012 | 6:00am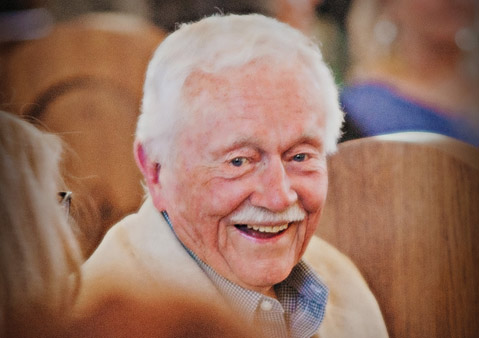 Robert H. ("Bob") Foreman, my former boss, mentor, and friend, passed away on July 26 at Cottage Hospital after a short battle with bladder cancer. He was 88. He reminded me days before his passing that he had lived a happy, healthy, and full life and hoped his July 1 diagnosis would not bring a prolonged life of sickness. His last wish was apparently granted.
While his name may be unfamiliar today, our city owes Bob Foreman a great debt. He was the City of Santa Barbara's first Redevelopment Agency (RDA) director, Housing Authority director, and Community Development director and at one time wore all three hats simultaneously. Bob laid solid foundations and set high standards for these agencies, which have shaped much of our city's unique physical and economic environment.
Bob was hired by the Santa Barbara City Council, sitting as the newly formed Redevelopment Agency, on February 4, 1969, from a field of 65 qualified candidates for the princely sum of $1,343 per month. He quickly went to work giving structure and purpose to two new city agencies, the recently birthed RDA and the soon-to-be-born Housing Authority, both of which have been key to the creation of not just needed but beautiful and affordable rental housing.
Given his strong management skills, he was later tasked with forming and directing the city's first Community Development Department, merging the departments of Planning, Building, and Zoning into one.
For us youngsters in city government, Bob was the guy for whom to work. He did not shrink from controversy, was highly ethical, and believed in public service but was not a bureaucrat. Efficiency and style were his trademarks. His "Marlboro Man" persona and very cool TR6 chocolate brown sports car helped the image. And yes, it was the tail end of the "Mad Men era," so the occasional cigarette and cocktail over lunch or after work, at El Paseo or Harry's, added to the vibe. Bob had a great sense of humor and saw that our important work was also fun.
Bob viewed government as a business, meaning it needed to be efficient and well organized with measureable objectives. In the '60s and early '70s, urban renewal was very much a federal initiative.
Bob sought and secured millions of dollars in federal Housing and Urban Development (HUD) funding for the city's early public housing developments and for its first urban renewal project, Presidio Springs. Presidio Springs involved the acquisition, household relocation, and clearance of some six city blocks of severely deteriorated housing in the area of Laguna and De la Guerra streets. In their place we have what has often been cited as some of the best designed and maintained public housing in the nation.
When HUD got out of the "urban renewal" business in the mid '70s, it was Bob who adroitly moved the city's second RDA project, the Central City Redevelopment Project, to a property-tax increment funding basis that was then permitted under state law.
Bob also understood the roles of elected leaders as policymakers, and staff as administrators. As administrators, we needed to be beyond reproach when it came to high-quality work, ethical standards, organizational and financial integrity, and efficiency. Understanding and embracing those standards also gave us, as staff, the right to push back at policymakers if they delivered us a moral dilemma or questionable ethics.
Bob taught us how to hire good people and get out of their way and how to fire when they did not work out. He greatly influenced my career and those of Stan Hatch, Tom Stone, Fred Clough, Dave Davis, Dennis Elledge and John Jostes, to name a few.
Bob was born on July 6, 1924, in Council Bluffs, Iowa, an only child to Joseph and Gladys Foreman. At age 10, he and his parents moved to Los Angeles. Prior to arriving in Santa Barbara, Bob had worked in both public and private sectors, his last job with a real estate investment firm in Century City. In 1988, Bob retired as executive director of the Housing Authority, and he and his wife, Mary Rose, moved first to Cambria, then Las Vegas. With Mary Rose's passing in 2005, Bob returned to Santa Barbara to be close to his daughter, Tia Foreman.
In addition to Tia, Bob is survived by three stepchildren (Michael Chibbaro, Suzanne Van Leer, and Julie Lewis) and a score of friends and admirers who will miss his wit, laughter, and wisdom. A celebration of his life will be held Saturday, August 18, 2 p.m., at 521 North La Cumbre Road. Donations in Bob's memory can be made to Casa Esperanza Homeless Center, P.O. Box 24116, Santa Barbara, CA 93121.